UM-Flint welcomes new director of Frances Willson Thompson Library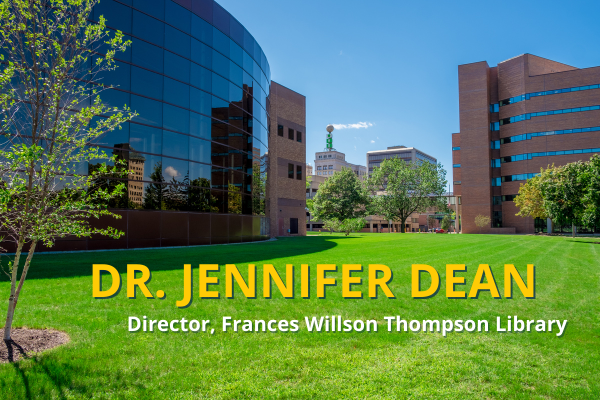 Jennifer Dean, Ph.D., MLIS, MMus, has joined the University of Michigan-Flint community as director of the Frances Willson Thompson Library. Dean's leadership, both as a scholar and engaged advocate for education, will ensure that the Thompson Library remains a cornerstone of excellence for UM-Flint stakeholders.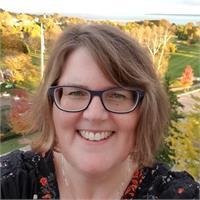 Having served most recently as dean of libraries and instructional technology at the University of Detroit Mercy, Dean brings 28 years of higher education and library leadership experience to campus. Dean blends technical and strategic expertise with a career-long devotion to diversity, equity, and inclusion. These factors, combined with an innovative and community-based mindset, make her uniquely qualified to fill a leadership role that is at the heart of the UM-Flint experience.
In her work at Detroit Mercy, Dean deftly responded to the challenges of the pandemic while overseeing key technological infrastructure projects and the development of a strategic plan that ensures the work of her team aligns with the needs of the community. In addition to her library leadership, Dean worked collaboratively to support online academic programming–an area of increasing focus for UM-Flint. Through her co-facilitation of Detroit Mercy's Online Learning Community, Dean has placed greater attention on the needs of online students and supported faculty in their online pedagogy.
Dean holds a Ph.D. in Higher, Adult, and Lifelong Education from Michigan State University, a Master of Library and Information Science from Wayne State University, and a Master of Music from Northwestern University. She eagerly anticipates beginning her work with UM-Flint and has lifelong connections to the Flint area.
"I'm excited to join the Frances Willson Thompson Library, UM-Flint, and the greater Flint community! Coming to Flint is like coming home – I spent time growing up in Flint and the surrounding area and still have many family members here," Dean says. "It is an honor to join our great Thompson Library team at the center of our campus and Flint community. I can't wait to meet everyone."
Provost and Vice-Chancellor for Academic Affairs Sonja Feist-Price states that Dean will make an immediate impact on UM-Flint.
"I look forward to the exciting ways in which Dr. Dean and her team will continue to elevate the Thompson Library as an essential resource for students, faculty, staff, and community members. My thanks go out to Mickey Doyle for his steadfast service as interim director, along with all of the dedicated Thompson Library faculty and staff who do so much for this campus," Feist-Price says.
Logan McGrady
Logan McGrady is the marketing & digital communication manager for the Office of Marketing and Communication.