These love stories started at UM-Flint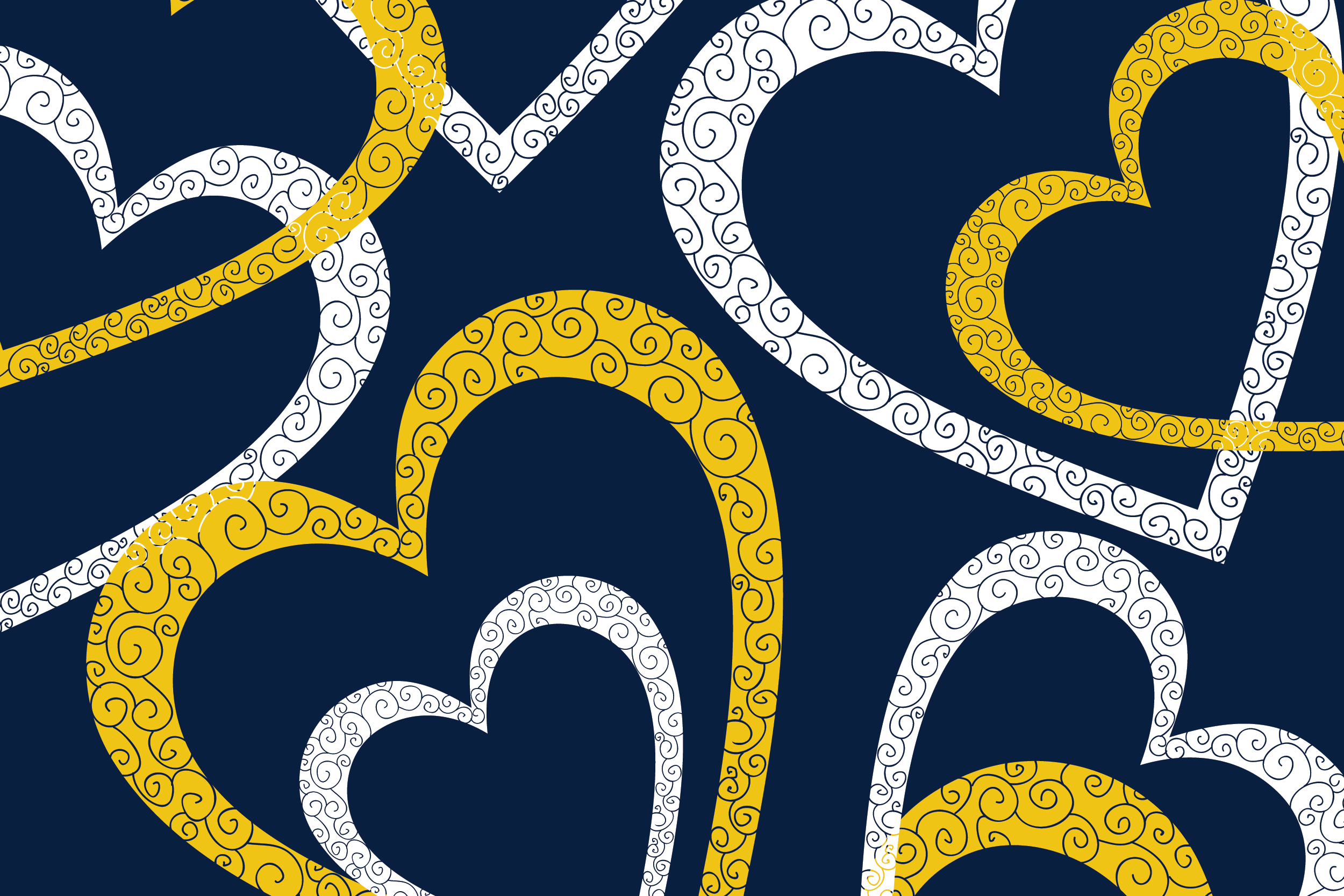 In celebration of Valentine's Day, we asked our alumni to let us know if their love story began on the UM-Flint campus. We received an overwhelming response! These heartwarming memories of devotion remind us of the amazing people and meaningful connections that define the UM-Flint community.

Keep reading to see if you recognize these couples!
David '71 and Donna '70 Hart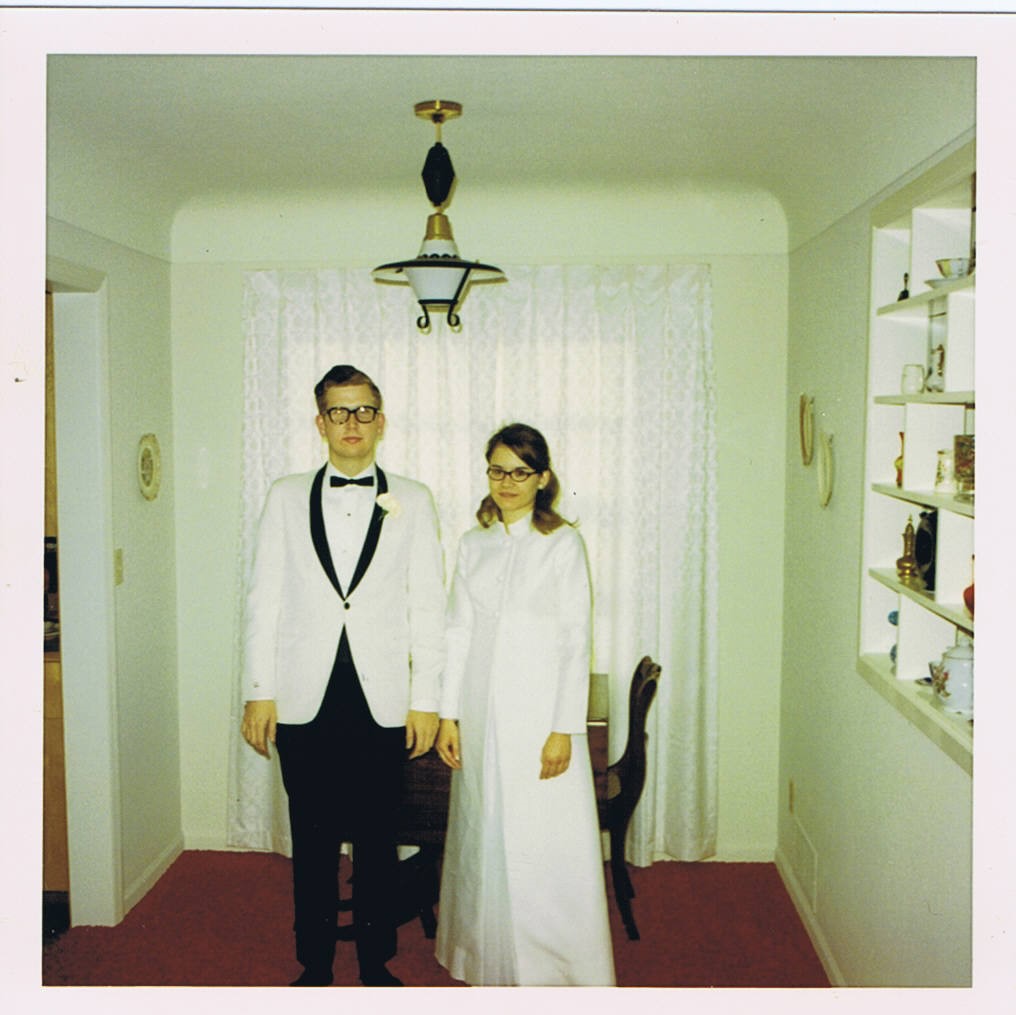 David and Donna met in wind ensemble in 1967 at UM-Flint, but sparks didn't fly until the next year when David approached Donna in their German 101 class. According to David, Donna was a "sophisticated junior," and he was a "lowly sophomore." One of their fondest memories on campus is attending the winter formal together in 1969. The Harts were married in 1975. The secret sauce that keeps their relationship alive? They still enjoy each other's company.
Gregory '92 and Marsha '95 Hare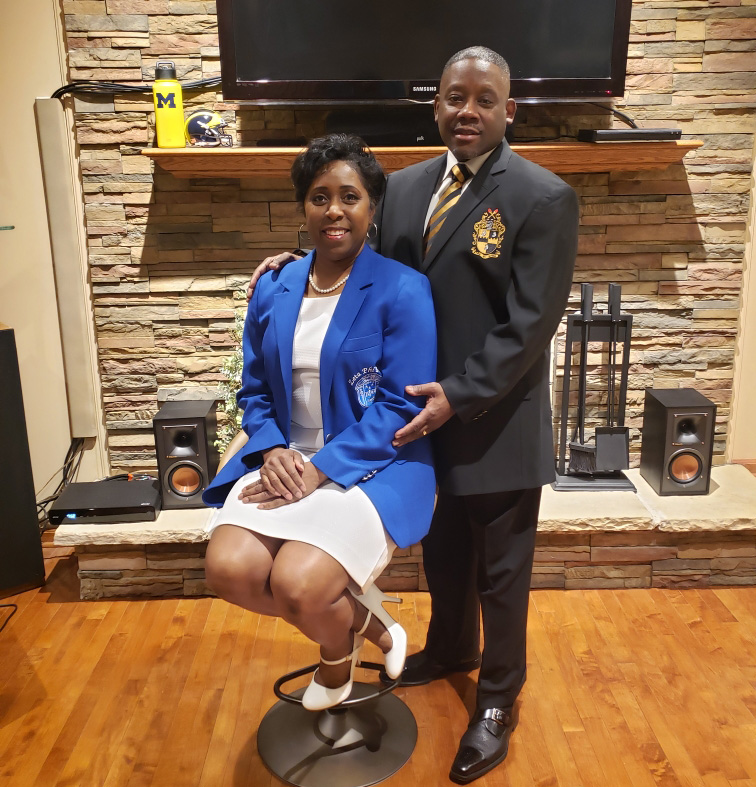 Gregory and Marsha met in the University Center (UCEN) in 1989. Their fondest UM-Flint memory is watching President Bill Clinton and First Lady Hillary Clinton arrive on campus in their motorcade and seeing Secret Service on the rooftops as they observed from the third-floor UCEN. The Hares were married in 1994. Gregory and Marsha attribute "God, love, laughter, forgiveness, teamwork, and our children," to their relationship's success.
Jon '04 and Sylvia '04 Davidson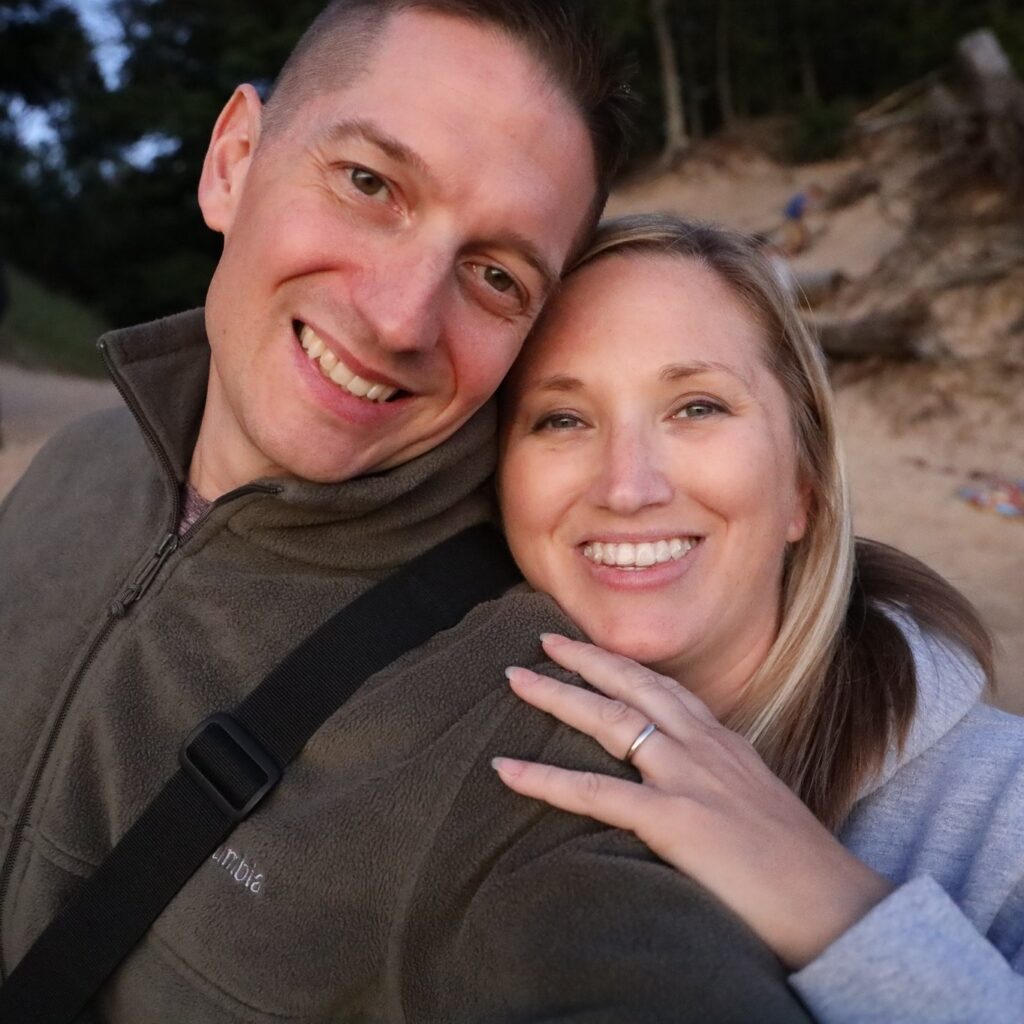 Jon and Sylvia met on the Student Government Council in September 1998, their first year on campus. They cherish the memory of celebrating Sylvia's birthday at the Cram-A-Rama event with Student Government in 109 MSB. The Davidsons were married in 2005. "Jon's sense of humor and Sylvia's tolerance of it" are essential ingredients in their marriage.
Brent '02 and Christina '02 Nickola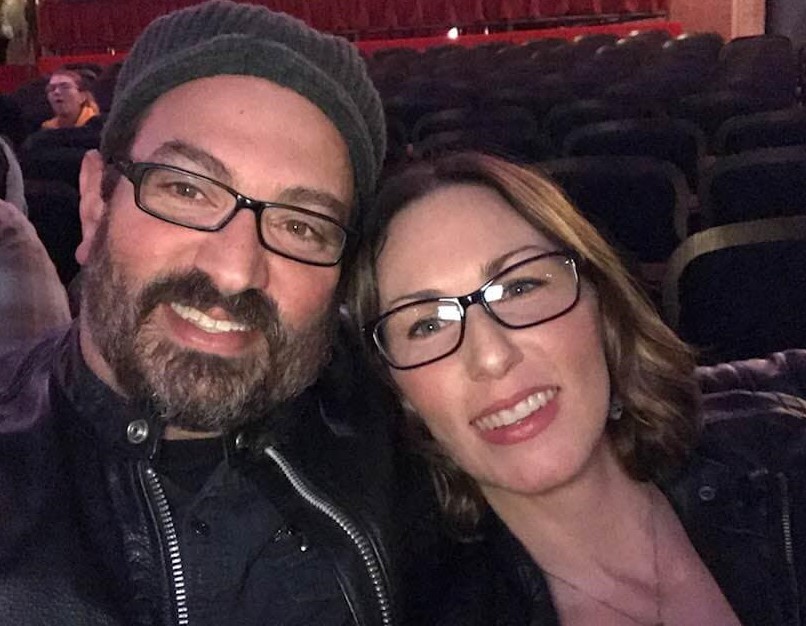 Brent and Christina met in 2001 in Dr. Randy Repic's Remote Sensing class that took place in MSB 533. Brent sat in the back of the class and Christina sat in the front. The two had to present on a topic for their final project, and after class, Christina ran into Brent in MSB and asked if he wanted to be partners; he responded with little hesitation, "yes." Little did they know that "partnership" would be for much longer than one semester. The Nickolas were married in 2005.
"Having a common vision for the future, not sweating the small stuff, lifting each other up when one of us is down, and being honest with one another" keeps their relationship healthy.
James '10 and Karen '10 LeGendre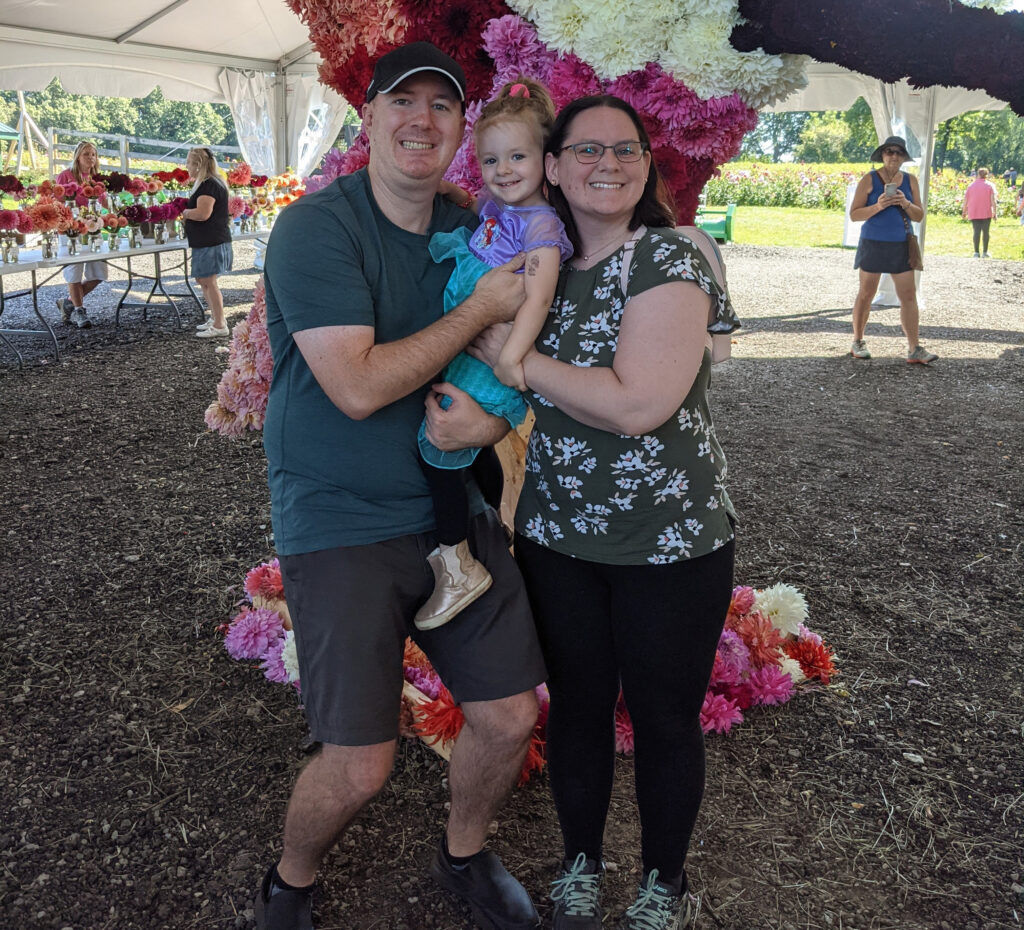 James and Karen met during their first semester in 2005. The two started hanging out on the first floor of French Hall and also had their Intro to Business class together. James and a friend needed a video camera for a project, and Karen agreed to come along and film. They recall hanging out with a group of friends on the first floor of French Hall, sitting on the purple couches where they spent time playing Dungeons and Dragons, Magic the Gathering, World of Warcraft, or watching movies on James' laptop. The LeGendre's were married in 2010.
Karen explains what makes their relationship work.
"It is hard to pinpoint any one thing, but we have very complementary traits; my weaknesses are his strengths and vice versa. We were together almost five years before we got married and spent so much time together being on campus, and we both worked housekeeping on campus and had a semester or two working together. By the time we got married, there weren't a lot of personality traits we weren't fully aware of, and neither of us expected something would change. Although over the last 16 years we have both grown and changed some, we have taken that journey together, and we are stronger together because of it."
Monroe '14 and Angel '15 Walker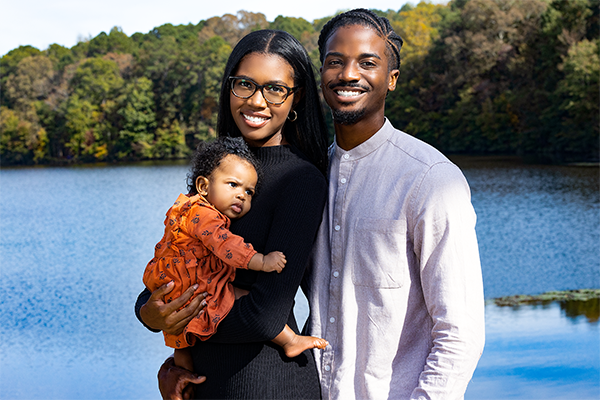 Monroe and Angel met at the home of a mutual friend in 2012. There were many instances where they should have bumped into each other but did not until that night. They spent the majority of the night star gazing and getting to know one another. Their fondest memory on campus together is when they decided to go to the library to help each other study for an upcoming test. Although they booked one of the study rooms in the library, no studying took place. They spent hours laughing and joking around with one another. The Walkers were married in 2016.
"We're best friends. Like really and truly. We tell each other everything. We laugh with and at each other. We enjoy each other's company. Also, we strive to always learn and grow with one another. We give each other space to grow as individuals so that we can be the best version of ourselves for each other. Lastly, we create space for our evolution. As the years go by we both change, how we want to love and be loved changes. We don't hold each other to old tropes or ideas of what our love should look like; instead, we show up for one another as each partner needs."
Quion '13 and Chakara '15 Wheeler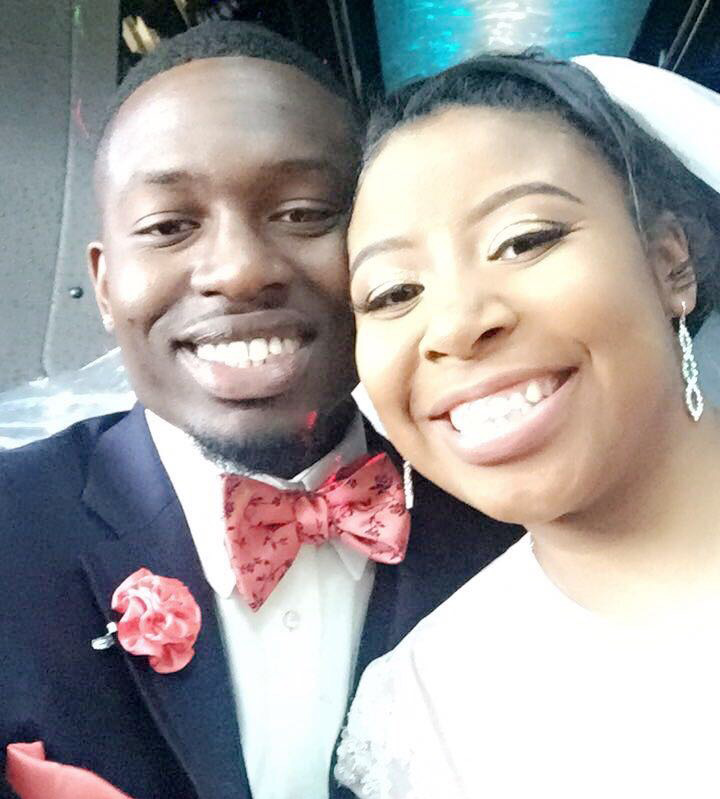 Quion and Chakara met during Welcome Week in 2009. The two exchanged numbers at a party and kept in contact frequently. Once, when Quion was working at Jilly's Pizza in the University Pavilion (UPAV), Chakara asked Quion's boss to let him off early for a date. While prepping pizzas, he saw her walk through the line, and he waved and smiled as he always did. After the lunch hour rush, his supervisor approached him and said, "that pretty girl wants to take you on a date!"
"I had no idea who she was referring to, and when she told me who, I smiled from ear to ear. The rest was history," Quion explains. The Wheelers were married in 2016.
"We have truly enjoyed the ways our relationship and love have evolved over the years. We started as two kids from different places, and now we're blazing our own trails professionally and raising a beautiful daughter. We wouldn't trade this experience for anything."
Derrick '17 and Carrie '17 Newman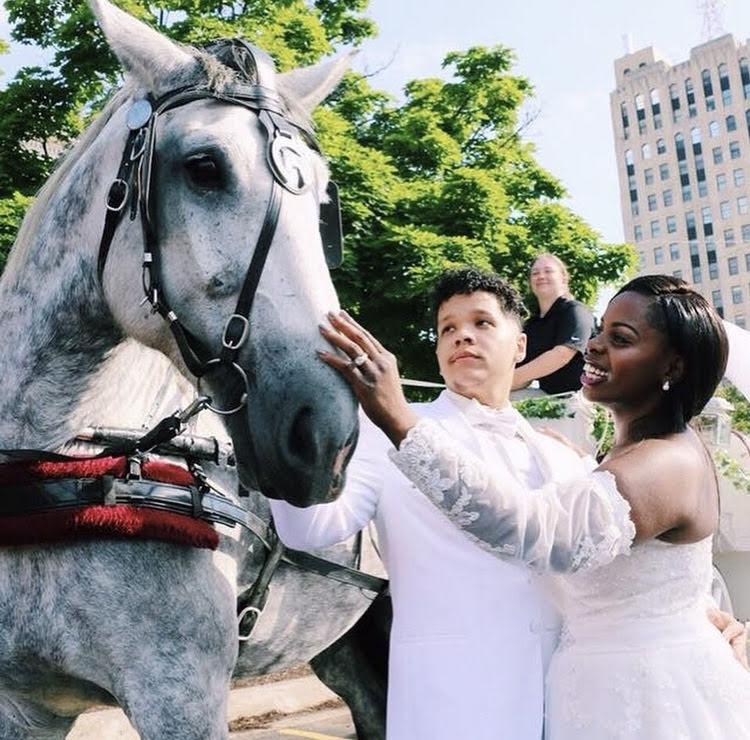 Derrick and Carrie met through their mutual best friend, Quinten Bryant, in 2011. Their fondest memory on campus is meeting between classes to get lunch and walking to the UCEN to see what fun activities they could get into. The Newmans were married in 2018.
"Anything worth having is simply worth working for. Marriage is an ever-changing journey where you learn so much about yourself and your partner. You need to be willing to listen, submit, change, and grow!"
Floyd '14 and Eric Pouncil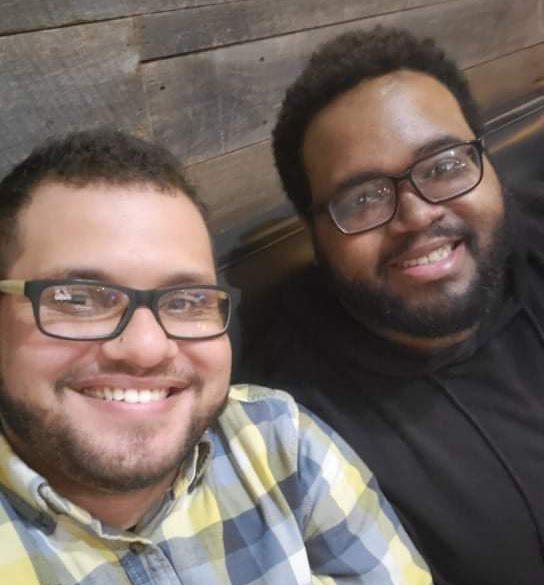 Floyd and Eric met at the Campus Activities Board (CAB) table at the Welcome Event for student organizations in 2011. For Floyd, the best moments of their time on campus were "the little things, like walking each other to class and staying up late just talking." Eric's fondest memory is Floyd's graduation. "It was the first college graduation I attended and the first time we ate at Bangkok Peppers together, which is our favorite place to eat."
The Pouncils were married in 2020. The secret sauce? "Understanding there is no "secret sauce" because what works for us may not work for another. What worked in the past may not even work for us now. Be willing to evaluate and assess where you are without assumptions."
Allen (current student) and Shakira '17 Williams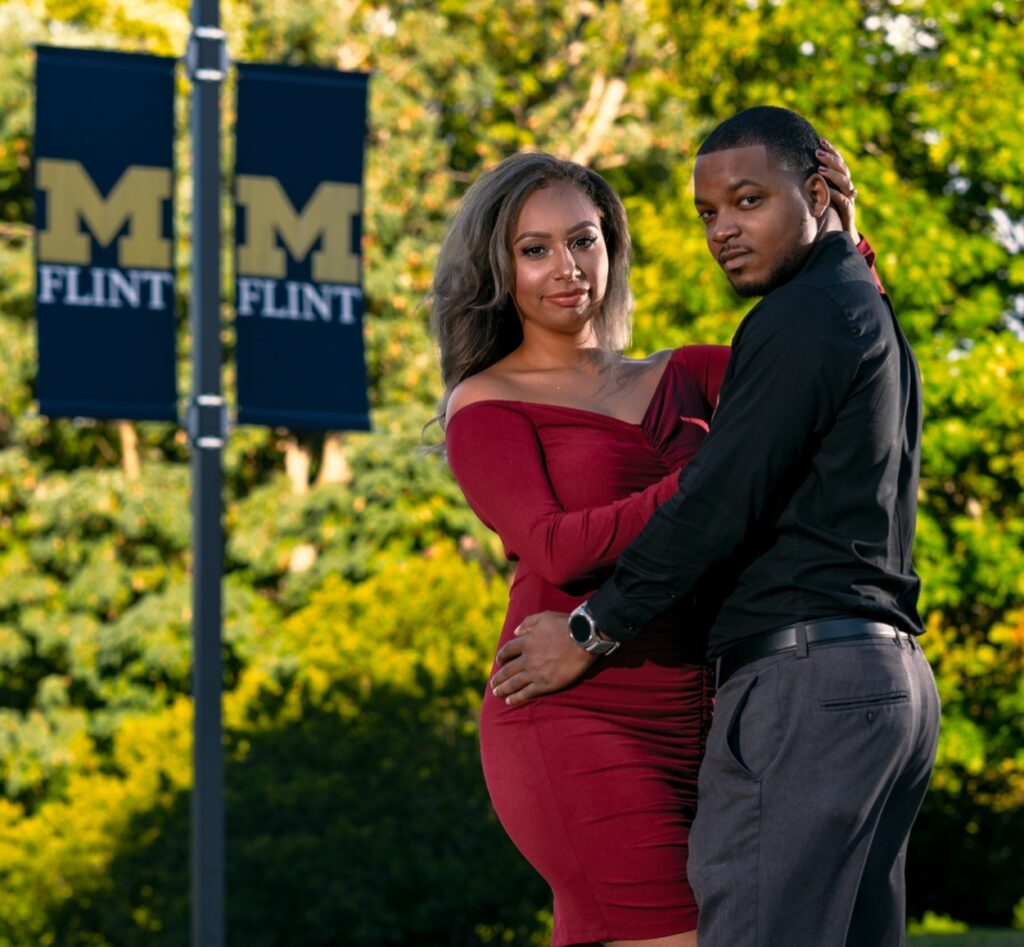 Allen and Shakira met in 2014 while they were both working on campus. Allen would play basketball with his fraternity brothers in the Recreation Center, where Shakira and her best friend Shy worked. Since Shy already knew Allen, she introduced the two, and they clicked right away. When the campus ice rink first opened, the Rec Center and EBS collaborated with staffing, so they had the opportunity to work together. "We had just started dating, and it was such a fun experience; we even got to be a part of a few surprise proposals!" The Williams were married in 2021.
What keeps their relationship strong?
"Definitely communication and trust. We've been together since 2015, so we've had a lot of time to learn what our wants and needs are. Just talking things through and compromising when necessary builds so much strength and comfort. We both know how lucky we are to have each other… It's a great feeling."
Dylan Straka '21 and Mary Everett '18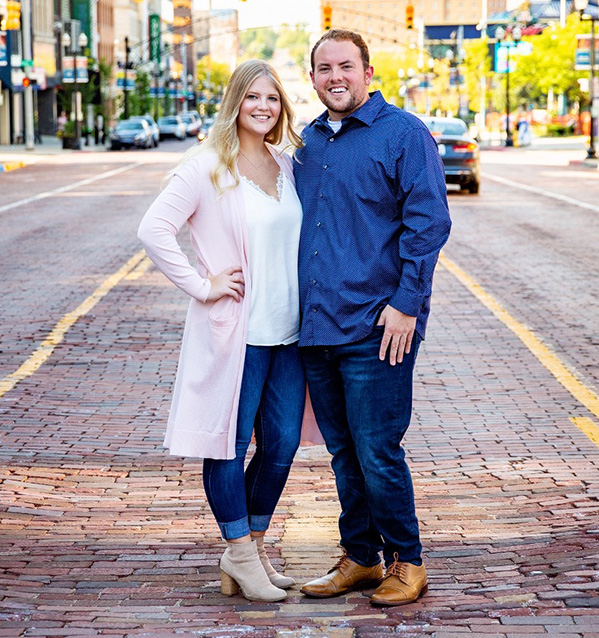 Dylan and Mary met at a Greek mixer at Theta Chi's fraternity house in 2016. Mary was in Tri Sigma, and Dylan was in Theta Chi. Dylan explains his favorite campus memories of their relationship.
"As simple as it is, is hanging out in the loft in the UCEN. We were both really active on campus and in Greek life, as she was president of her sorority, and I, treasurer of my fraternity. So we loved going to Greek recruiting events, parties, fundraisers, and formals." The couple will be getting married in Fall 2022.
"When you date your best friend, it doesn't feel like work. Find yourself someone that makes you laugh every day."
Maxwell Montney '18 and Alexis Menard '21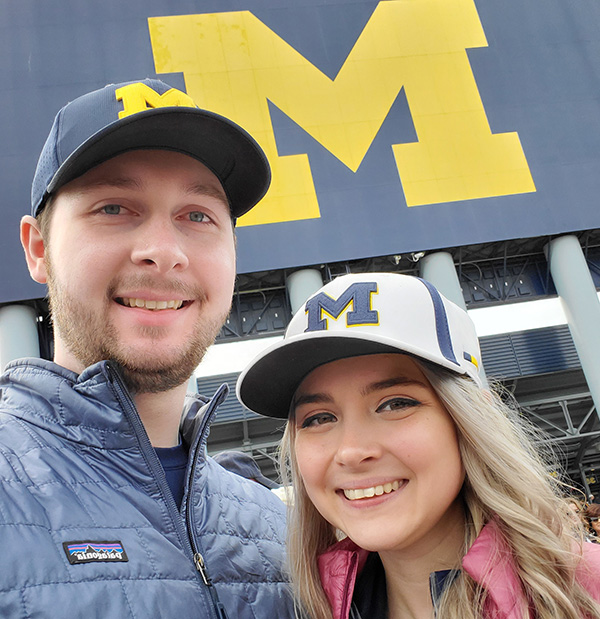 Max and Alexis actually met in high school but didn't start dating until they were students at UM-Flint. Max majored in finance, and Alexis decided to pursue her major(s) in marketing and organizational behavior and human resources management. They "definitely complement each other, as Alexis is the more creative one in the relationship and Max is more analytical." Max's fondest memory of them on campus is taking a class where he would receive free tickets to UM-Flint theatre productions and then write about it. He would buy an extra ticket, bring Alexis along, and they would turn it into a date night. They liked it so much they continued to go to a majority of the theatre performances throughout the year. Alexis remembers late study sessions on campus either at the library or Riverfront study rooms with Max. They would park in the UPAV parking ramp and use the skywalk across Harrison Street, and Alexis loved seeing the lights in the tunnel.
The couple plans to marry in Fall 2023.
"In December 2021, we have been together for eight years! It's crazy how we started our journey when we were younger and are now adults. I can truly say we have a strong and trustworthy bond. Currently, we are grinding through our 20s by working on our MBAs and advancing our careers. I know I have Max to lean on, and he has me. Having my other half support my goals and growth has been one of my favorite aspects of our relationship," Alexis says.
Stephanie Hare
Stephanie Hare, M.A., is an Alumni Relations and Annual Giving Coordinator at the University of Michigan-Flint. Reach out to her at sdhare@umich.edu