A simple guide for returning to campus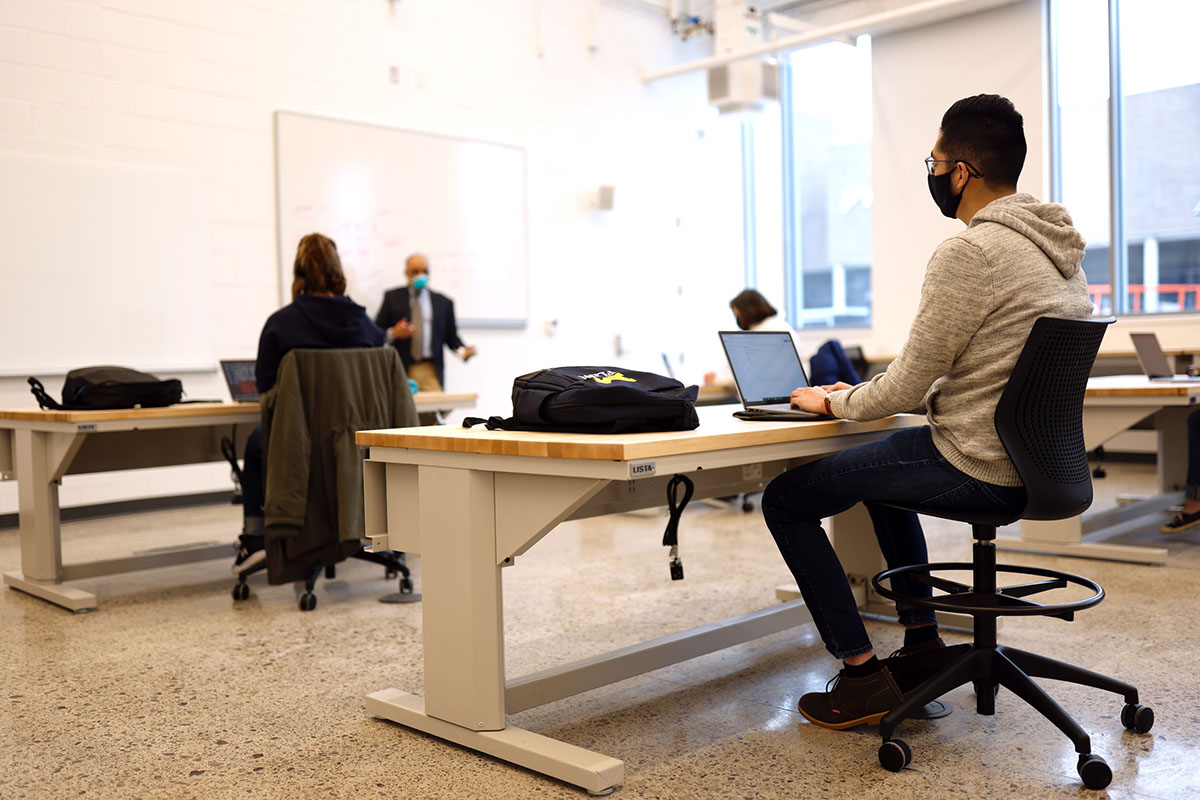 After more than a year of remote study and work, it is a special feeling that the UM-Flint community is returning safely to campus for fall 2021. After all, what is a fall day without traveling between buildings in the skywalks or taking a break with the squirrels in McKinnon Plaza?
As exciting as being back on campus is, it is important to remember that we still have a shared responsibility to keep each other safe. To help us all do our part, the university has compiled a wealth of information and resources on the COVID-19 Campus Information website. These pages are your go-to resource for anything related to campus COVID safety or protocols, from frequently asked questions to vaccine and testing information.
Here are some quick tips for a healthy and happy return to campus.
Vaccinations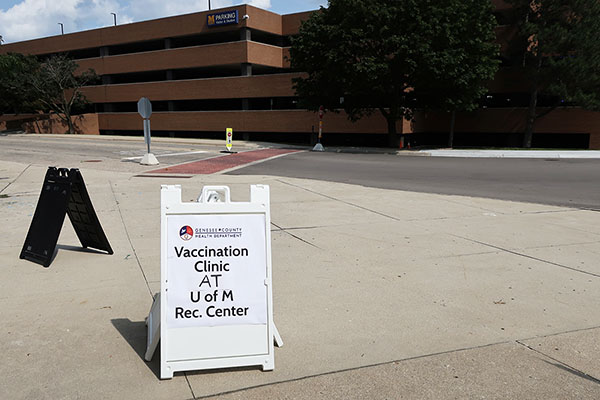 Coming to campus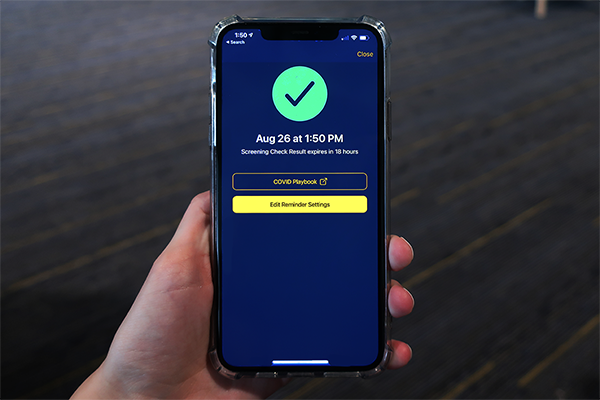 Expect some new protocols when you arrive on campus. They were designed using the latest public health information to mitigate the spread of the virus, and you'll be ready to go by using the information on this page.
Buildings now have Health Screening Gateways where MCard and ResponsiBLUE health screening checks take place. To speed up the check-in process, have your MCard ready and complete the ResponsiBLUE questionnaire prior to arriving.
You can visit the link above to view building hours and to find swipe locations when normal screening gateways are unavailable.
Face covering policy
UM-Flint requires all individuals to wear face coverings in university buildings regardless of vaccination status. Face coverings will not be required outdoors on campus and there are some additional limited exceptions which you can read here.
Get ready for a great year
By keeping these protocols in mind, we will be ready to have an amazing academic year together. There are so many events that you won't want to miss, from movies on the lawn to cookouts and more. See what's available here and set your fall schedule!
Logan McGrady
Logan McGrady is the marketing & digital communication manager for the Office of Marketing and Communication.