Top 10 Study Spots on Campus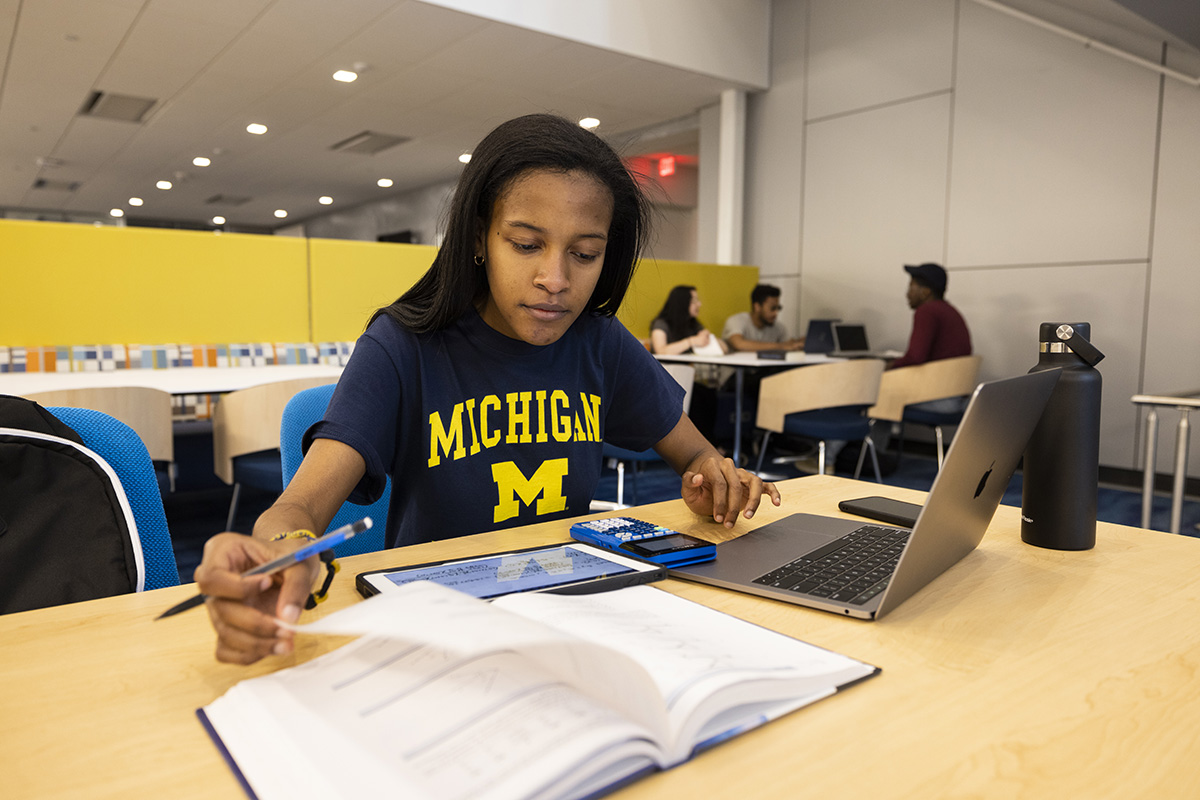 Navigating the UM-Flint campus can sometimes be daunting to new students and even returning students! Have no fear; here is a comprehensive list of the best areas in which to study across campus.
10. First Floor French Hall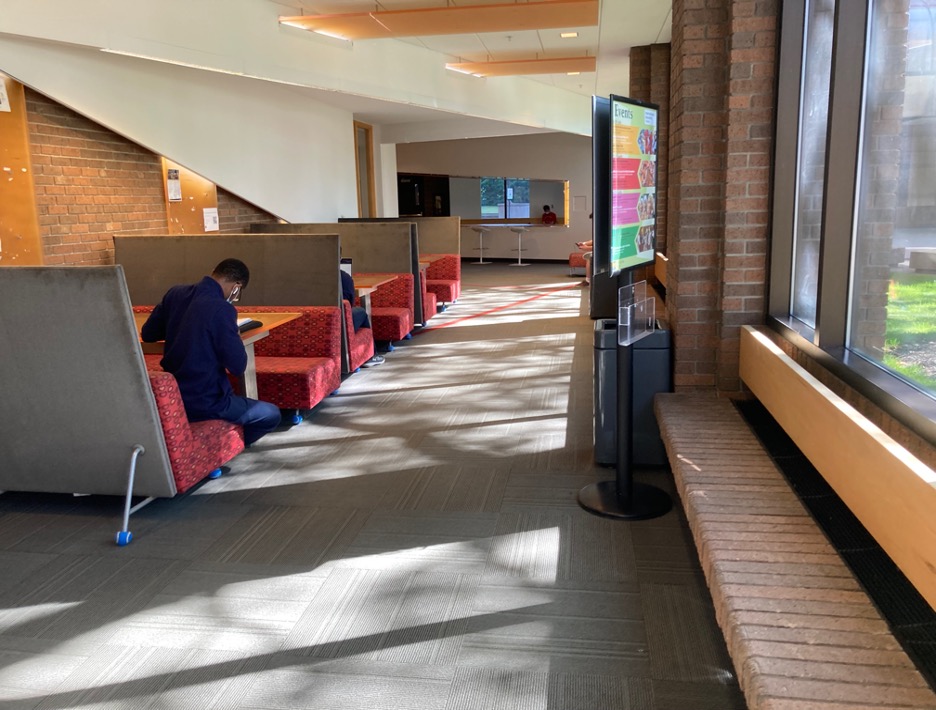 Whether you're meeting up with friends for a quick review before class, or you just need a place to study in between classes, the first floor of David M. French Hall provides many different options. There are also vending machines if you need to grab a snack.
9. Thompson Library Atrium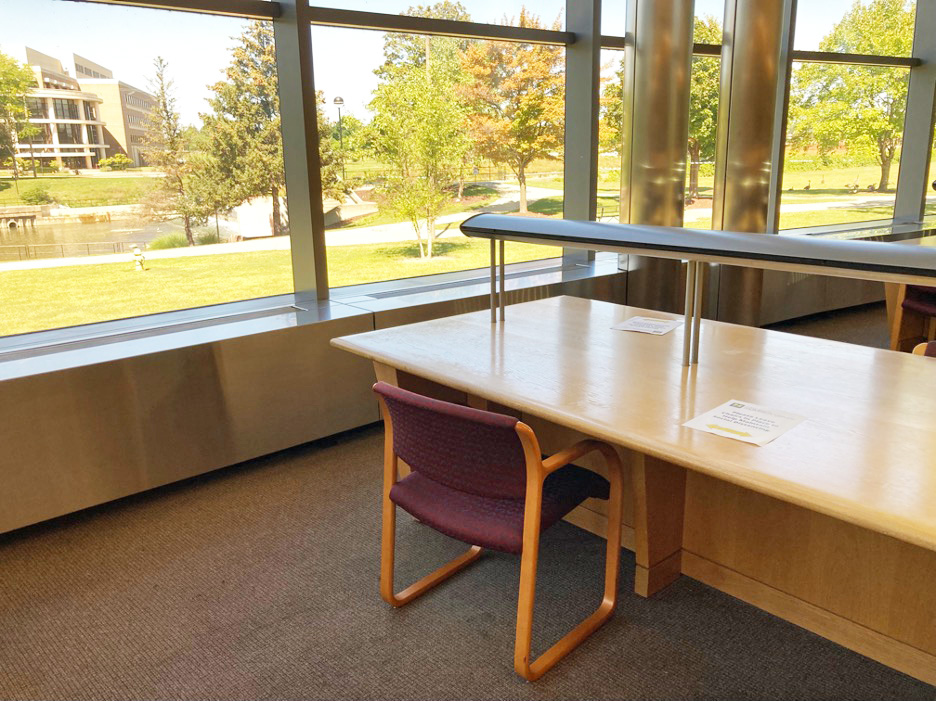 You can enjoy a great view while doing homework in the Frances Willson Thompson Library atrium on the first floor!
8. MSB Study Areas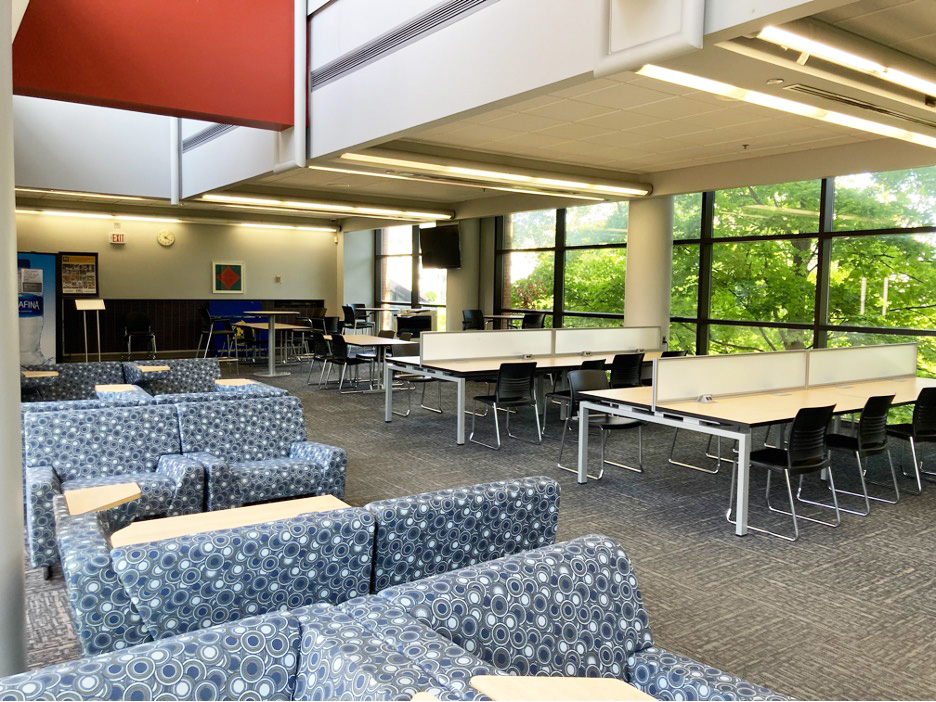 For many STEM-oriented students, the William R. Murchie Science Building is the place to be. In the original wing, these study spots are a great place to hang out with friends or do some work while waiting for class.
7. MSB Expansion Study Rooms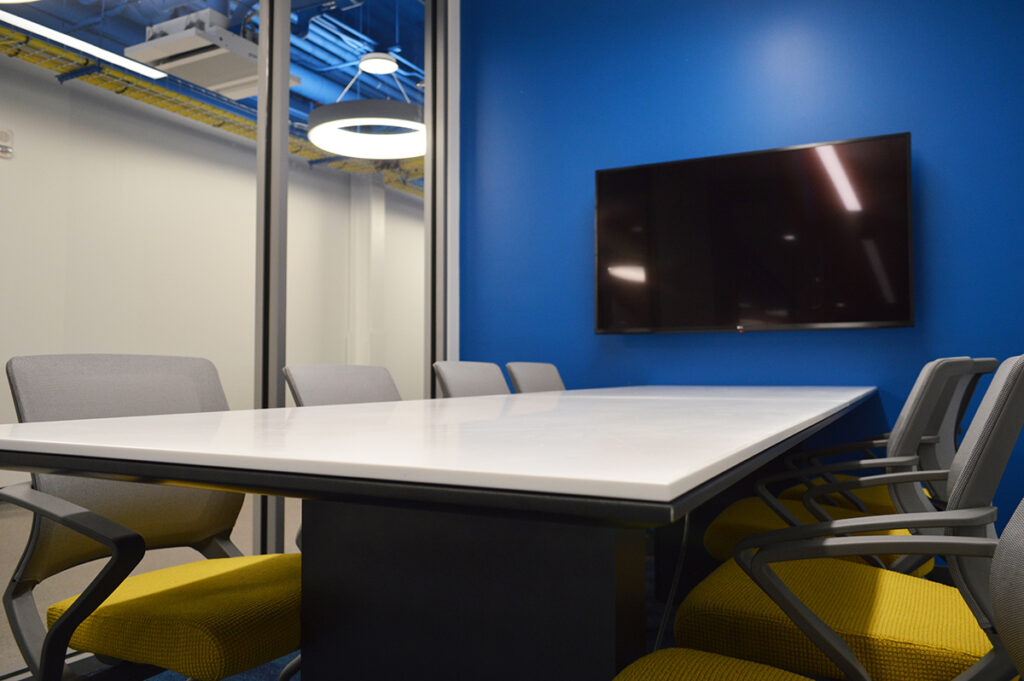 Located in the new wing of MSB, these state-of-the-art study rooms can fit up to eight people and include a TV and whiteboard to make collaboration easier. They're open now, but be on the lookout for when you can reserve these rooms soon!
6. Thompson Library Quiet Room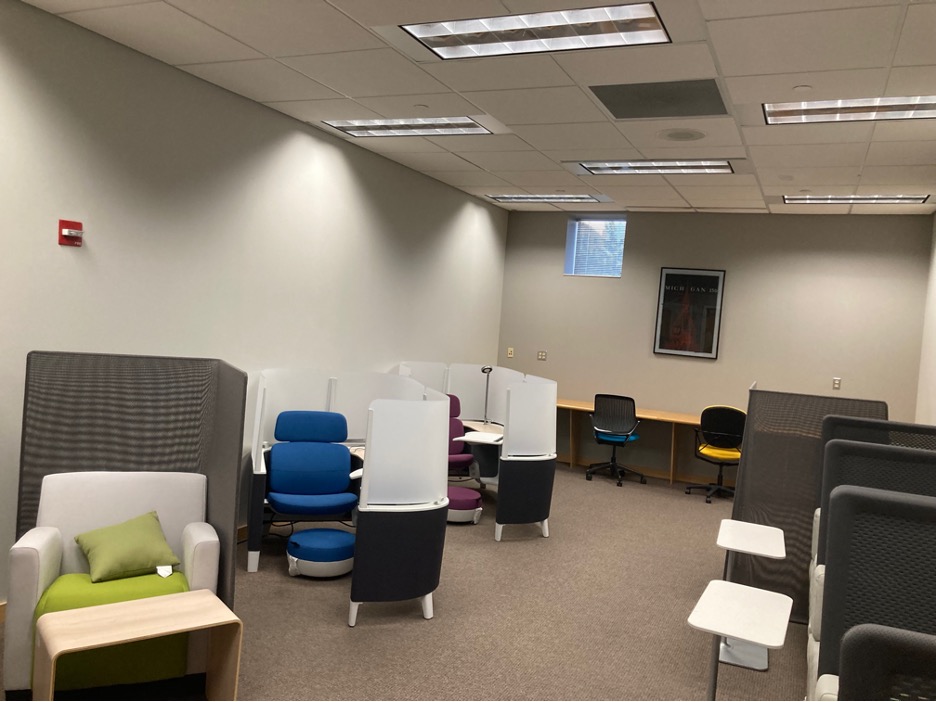 The quiet room on the third floor of the Thompson Library is the perfect place to go for complete silence. Whether you're cramming for an exam or you just need to be free from any distractions, the quiet room provides the silence you need to get your work done.
5. Fifth Floor French Hall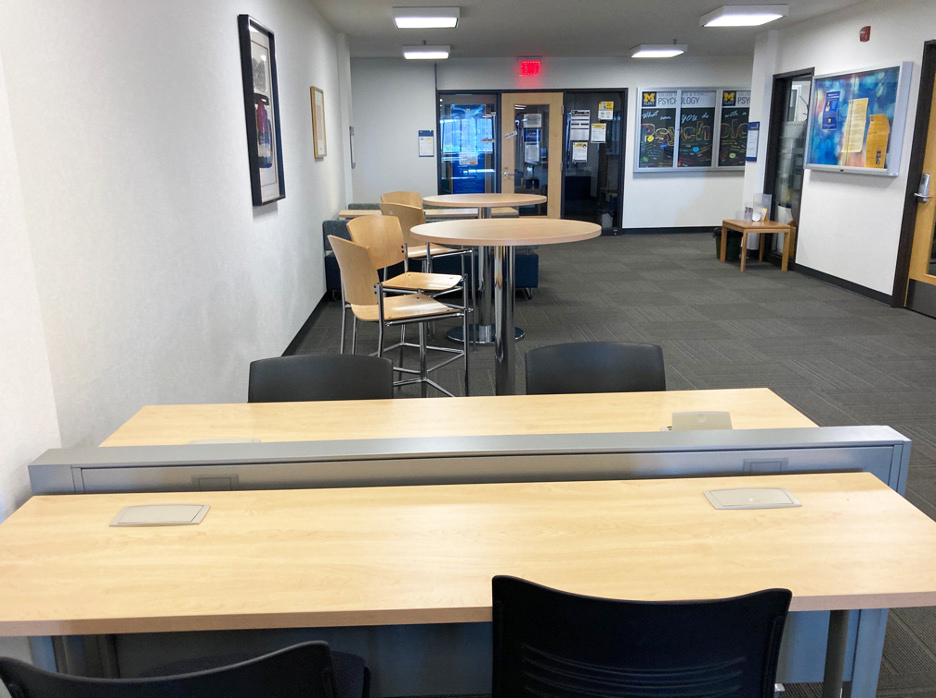 The fifth floor of French Hall is a more secluded area of the building, so if you take a lot of classes here, this is the perfect spot! Meet with friends or work on your own – the variety of furniture gives you the freedom to get in the study zone.
4. Thompson Library ITS Station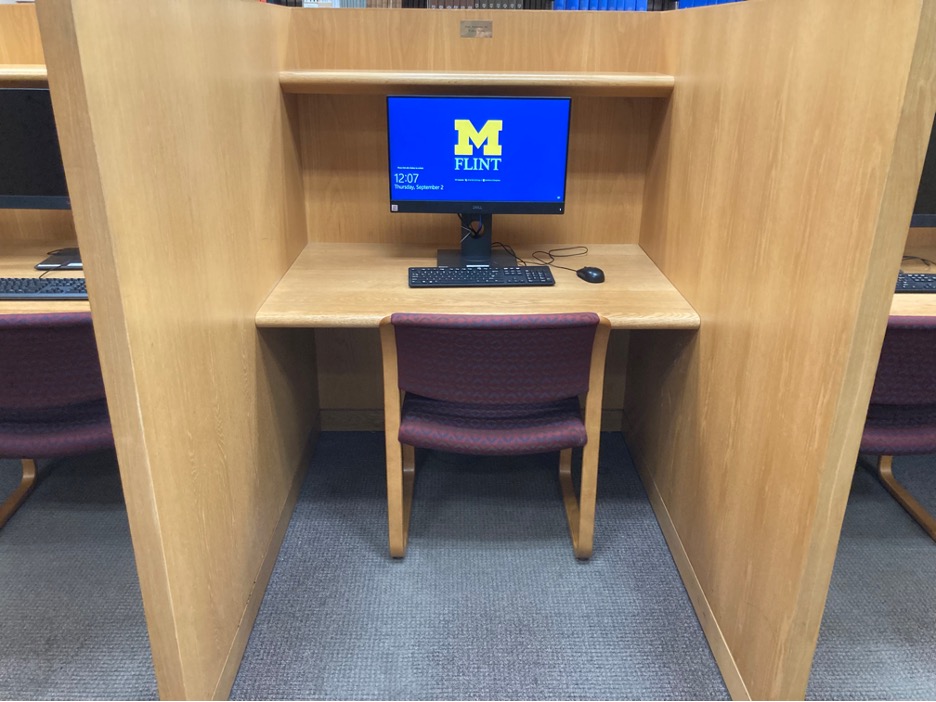 Need a computer? No problem! The Thompson Library provides computer stations on all three of its floors, and they are all linked to a printer if you need to print out any homework. To print, just swipe your MCard at any university printer, which will sync up your printing credits.
3. MSB Expansion Study Spots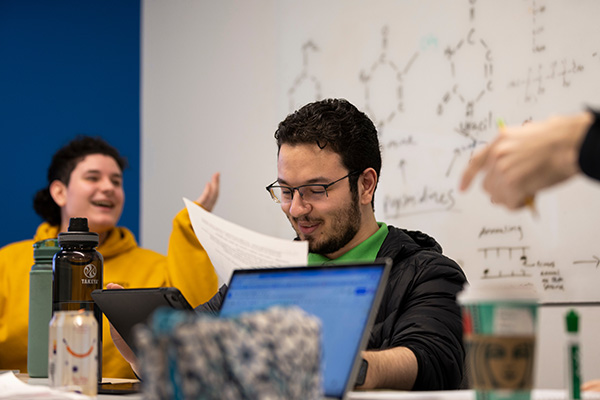 If you need to charge your phone during a study session, don't worry! Much of the new furniture in the MSB Expansion includes charging ports for any of your devices. Sit around with your friends and figure out group work while taking in the new building.
2. Thompson Library Study Rooms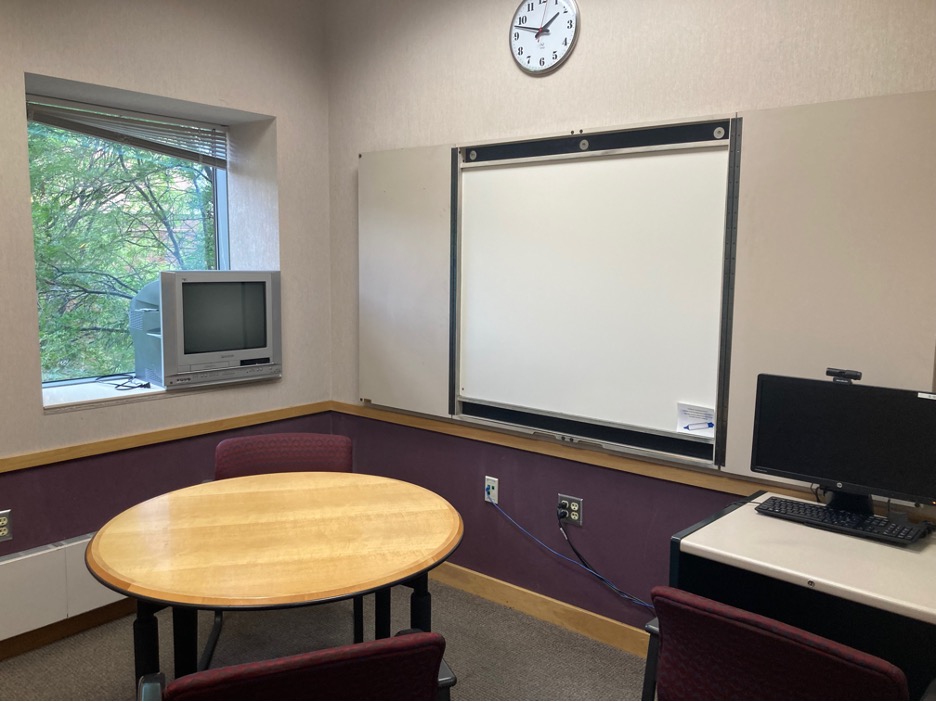 Want to plan a research session with classmates? A study room is a great place to go! You can schedule up to four hours at a time in these rooms using the Thompson Library's website.
1. White Building Study Coves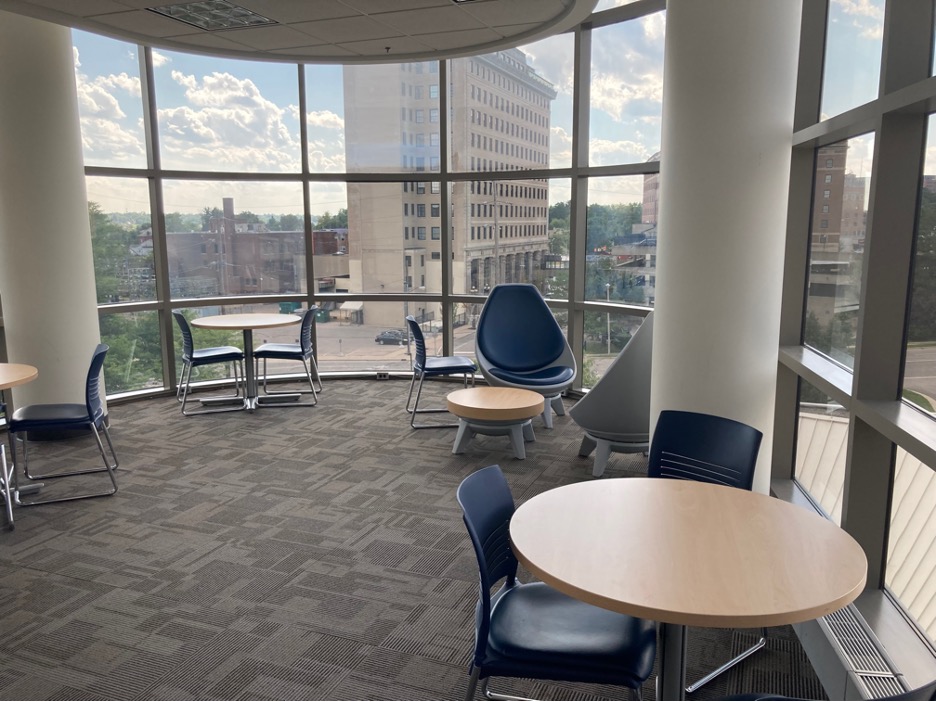 Nursing majors have tons of classwork, so where better to get work done than the William S. White building itself? Don't bother crossing the river to get to a printer, the study areas in the White Building have printers available for all students to use.
Bonus: University Pavilion Atrium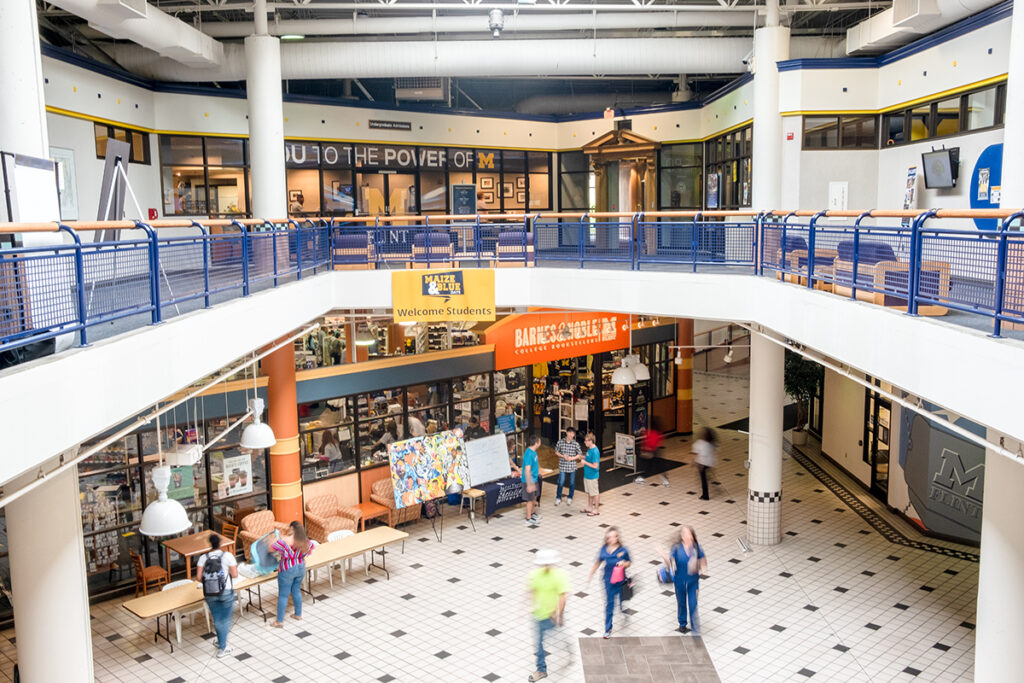 Grab some food and meet some friends! The University Pavilion (UPAV) has plenty of food options, from barbeque to burgers and smoothies. Spend some time studying and maybe grab some UM-Flint gear and supplies from the campus bookstore before you go.
Contact University Communications & Marketing with comments, questions, or story ideas.