Furthering Green Chemistry Research for a Healthier More Sustainable Tomorrow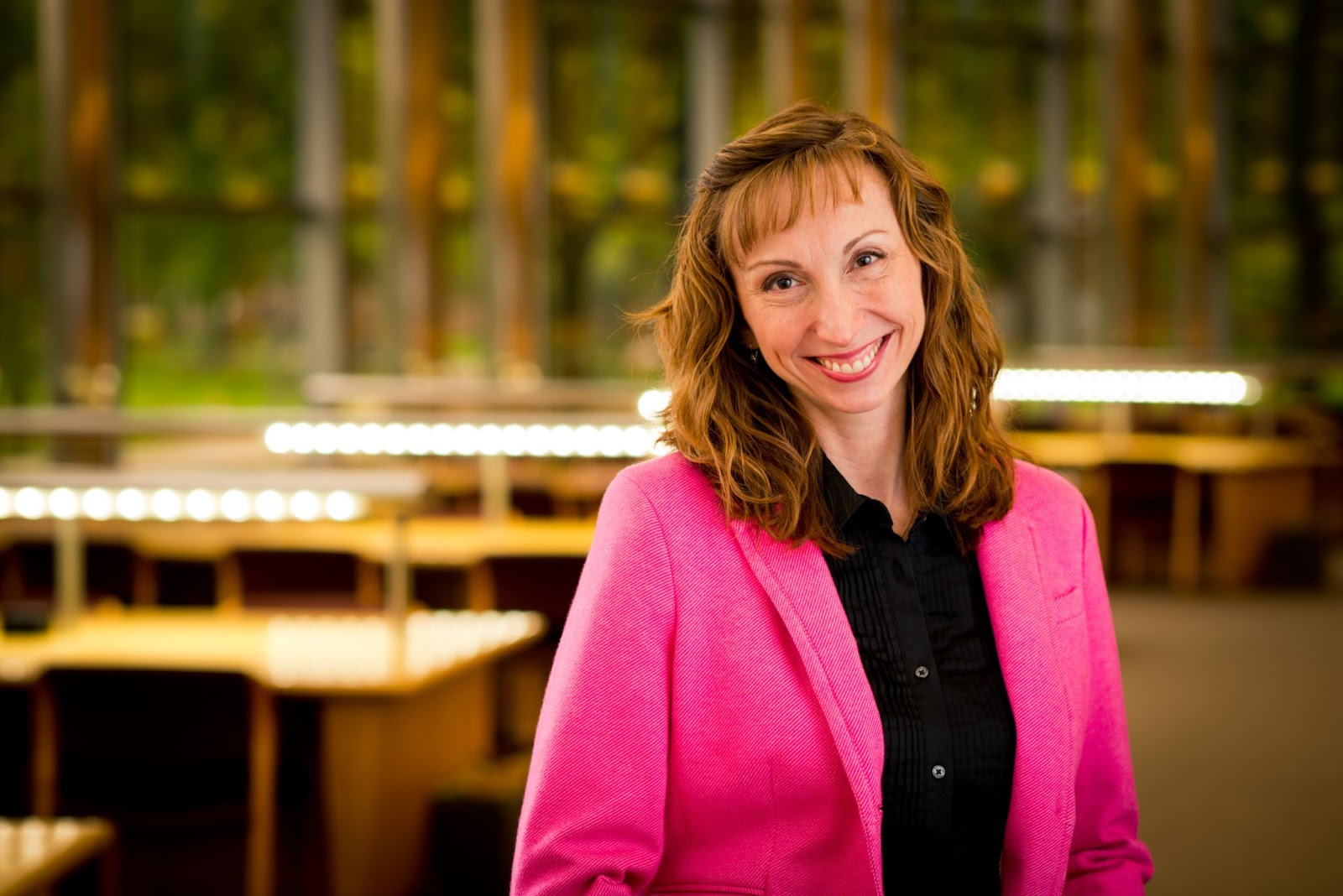 "The chemical industry should be economically strong while also being safe and equitable to society and promote a healthy planet. " Dr. Jessica Tischler, Associate Professor of Chemistry, believes strongly in this idea and reflects both in her research and teaching. Recently, Dr. Tischler was awarded funding through the UM-Flint initiative, Reconnect to Scholarship, with the goal of further strengthening and expanding green organic chemistry research. Green organic chemistry seeks to reduce or eliminate the hazards and risks posed by chemicals and their manufacture. Below, Dr. Tischler discusses the goals of her current research, how UM-Flint students have been able to contribute, and how she plans to further integrate green chemistry into her curriculum.
How did you become interested in the topic of Green Chemistry?
I first became interested in Green Chemistry when I started Graduate school at Michigan State University. My research involved biocatalysis. This is the process of genetically modifying microorganisms to produce desired chemicals or enzymes. In my work, I designed a strain of E. Coli to convert glucose into a chemical called para-hydroxybenzoic acid. This is a chemical that is traditionally sourced from petroleum and is used as the starting material for antimicrobial food and cosmetic additives and specialty plastics such as Kevlar. I love finding new ways to make the chemicals we use every day, but do it in a way that is safer and more sustainable. It is both fascinating chemistry and rewarding work that has a positive impact on our profession and community.
What are the benefits of Green Chemistry? Can you talk about your Green Amination process, and the benefits it has over current processes?
Over the last ~25 years, Green Chemistry has centered around a group of 12 principles that serve as guidelines for redesigning chemical processes in order to reduce or eliminate the hazards and risks posed by chemicals and their manufacture. One example is to figure out how to do a chemical reaction in water versus a highly flammable and toxic solvent like methanol. Green Chemistry has expanded to embrace the goals of sustainability that have been outlined in the United Nations Sustainable Development goals. In short, the chemical industry should be economically strong while also being safe and equitable to society and promote a healthy planet.

A project that I have been working on for many years involves redesigning a chemical reaction known as the Leuckert Reaction. This reaction is one way to make a class of compounds known as tertiary amines. These amines are used in a variety of applications such as surfactants and disinfectants. Tertiary amines are traditionally made using harsh reactants and flammable solvents and generate a significant amount of waste that then needs to be disposed of. The process I am working on uses only water and one other reagent. The water is able to be recycled and the only byproduct is non-toxic carbon dioxide.
Why is it important for others to adopt Green Chemistry into their curriculum? What are you doing to support this?
Fellow UM-Flint Professor Dr. Nick Kingsley and I started the first Green Chemistry BS degree in the country because we believe all chemistry and biochemistry graduates will need to incorporate Green Chemistry ideas and practices into their future careers. Many corporations have set green and sustainable goals for their manufacturing process including Dow Chemical, BASF, and Ford Motor Company to name a few. Not only is green and sustainable chemistry the future of our profession but we believe it will give our students a competitive edge when they enter the job market.

To assist with the broader adoption of Green Chemistry across not just our curriculum but across the world, I was selected to be part of the American Chemical Society's Green Chemistry Institute's Module Development team. We are developing teaching modules that can be easily adopted into General Chemistry and Organic Chemistry courses as a way to teach not just Green Chemistry principles but connect them to the 17 U.N. Sustainability Development Goals and Systems Thinking ideas. We have already begun this in our own classes as well as becoming a signer of the Green Chemistry Commitment through Beyond Benign. Beyond Benign is a non-profit organization committed to bringing Green Chemistry to not only K-12 education and higher ed but also to the community.
How have students been able to be involved in your research?
Over the years, I have had a variety of students working on these projects with me. They are in the lab running the reactions and analyzing the results. Several students have worked on the Green Amination project and performed the majority of the experiments that will constitute my next publication. Other students have also worked with me to trial new Green Chemistry experiments and adapt them to best fit our lab spaces. Several of these have already been adopted into our Organic Lab curriculum.
Lastly, a bit of background about you, your work, and your experience as a faculty member at UM-Flint.
I have just completed my 20th year teaching at UM-Flint. During that time, I have taught a large number of organic chemistry students and have seen them go on to many exciting careers of their own. Not just as chemists but as doctors, pharmacists, and dentists. I am very proud that I was able to help them reach their goals. I have also served as Chair of the Department of Chemistry and Biochemistry for 6 years and was the founding Faculty Co-Chair of UM-Flint's Women's Commission. Throughout this time, I have also been the Co-Advisor of the UM-Flint Chemistry Club, a student chapter of the American Chemical Society (ACS). Since our founding in 2002, we have been recognized every year by the ACS with a Chapter Award including 10 times recognized as "Outstanding". This award is only given to the top ~5% of the more than 1000 student chapters in the United States. We have also been recognized as a Green Student Chapter three times. All of my work has centered around enriching students' experience at UM-Flint and encouraging them to explore the amazing chemistry all around us.
Contact University Communications & Marketing with comments, questions, or story ideas.