UM-Flint students celebrate Pride Month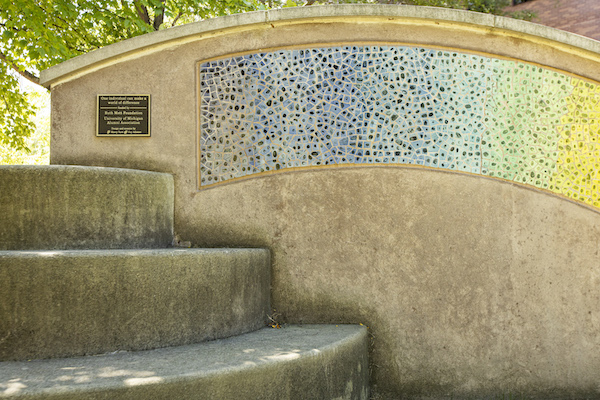 For University of Michigan student Kayla Neal, Pride Month is about safety and acceptance for everyone.
"Pride gives people a place where they can be surrounded by others that are similar to them," said Neal, a senior majoring in Political Science. "It gives them a space where they don't have to worry about being accepted because of their identities. People constantly bash individuals for going to Pride for wanting a safe space, but that is what makes it so necessary and important. Every single person on this planet deserves to feel safe and accepted."
Pride Month, which is June each year, a month of events to honor the 1969 Stonewall Uprising and the freedom of LGBTQ+ people to be themselves. The Stonewall Uprising was a series of demonstrations following a police raid on the Stonewall Inn, a gay club in New York City's Greenwich Village. In 1970, members of the LGBQT+ community and their allies came together in New York to honor the uprising. Today, millions of people celebrate Pride Month around the world.
UM-Flint's Center for Gender and Sexuality is leading Pride Month events at the university and supports LGBTQ+ students all year. At 5:30 p.m. June 22, CGS and Recreational Services are hosting Pride Ride, a Pride-themed outdoor spin class.
The UM-Flint PRIDE student organization is hosting a virtual game night at 5 p.m. June 24.
Joining in these events is one way UM-Flint students are celebrating Pride Month this year.
For Kassi Perez, a junior studying sociology, Pride Month is a celebration of who she is and a reminder of the work it took to get here and the work yet to do.
Harley Brown, a senior Communications major, is celebrating Pride by continuing the work with CGS to make UM-Flint a more equitable and safe campus for our LGBTQIA community.
"Pride Month is such a unifying time, it is our reminder of our diverse community and how far we have come. We exist and are proud to, and contribute to our societies and make them better by us being here and being ourselves," he said. "Pride exists 24/7 by those being brave and embracing themselves with love."
While it is important to support LGBTQ+ people during Pride Month and all year, Neal said, that includes people who haven't come out yet.
"They are just as valid as anyone that has come out," she said.
For resources related to gender and sexuality, check out the UM-Flint Center for Gender and Sexuality.
Lindsay Knake
Lindsay Knake is the Communications Coordinator for the UM-Flint Division of Student Affairs. Contact her with any questions, comments, or ideas about the DSA newsletter, social media, events, and communications.