How Signature Assignments Empower UM-Flint Students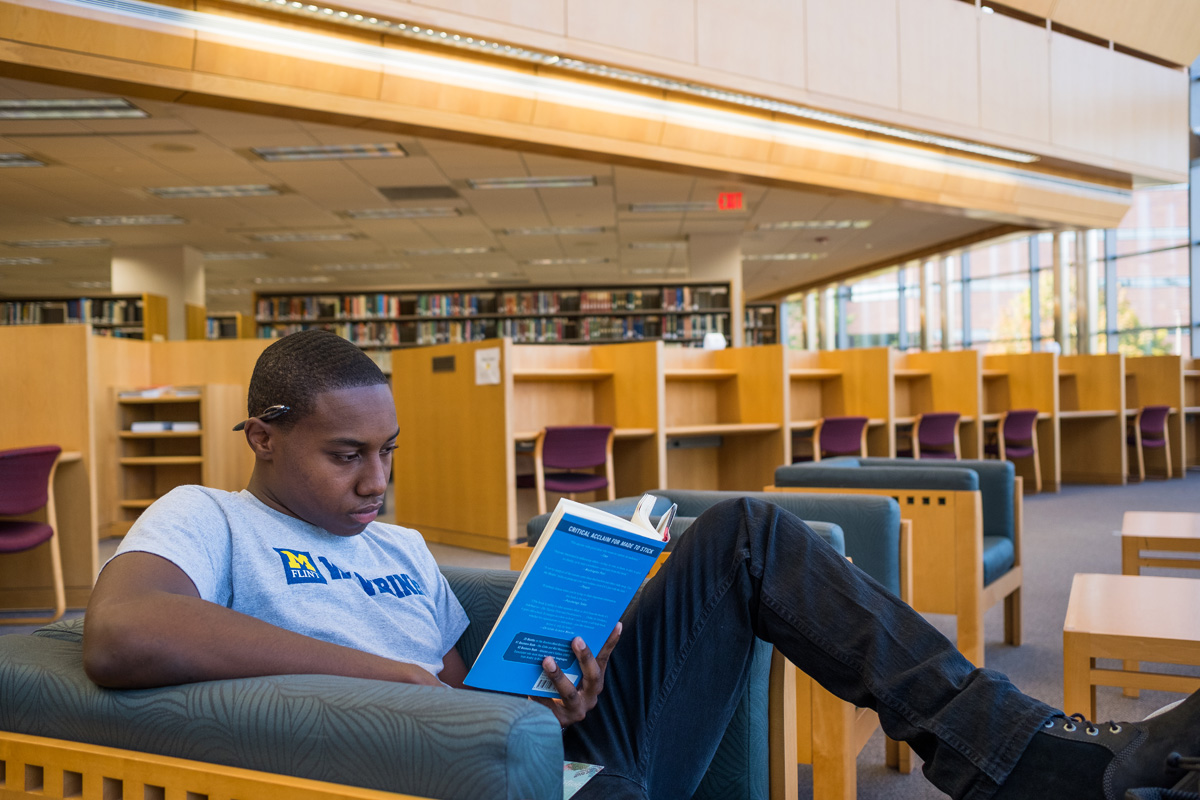 The undergraduate experience at UM-Flint culminates with a final "capstone" course. These classes challenge a student to connect broad learning offered by the general education program with the deep content knowledge they've gained in their chosen major. Students often regard capstone courses as among the most meaningful parts of their education, so why not embed these experiences in courses throughout their degree pathway? A group of faculty in the College of Arts & Sciences are garnering national attention through their work with Signature Assignments, which serve to foster integrative learning and reflective practice in students.
What are Signature Assignments?
Simply put, Signature Assignments are projects that ask students to reflect on what they are learning, helping them to understand relationships between course material, broader learning outcomes, the community, and their own identity. Here's an example:
In ENG 155: Reading Comics, Professor of English Stephen Bernstein tasks students with creating their own six-panel comic strip. The assignment becomes "signature" when students write a reflection paper after completing the project, discussing what they learned to make the comic possible, what they were proud of in the finished product, and the process they used to create their work. Bernstein earned a 2018 Provost Teaching Award for this innovative approach to promote reflection and understanding.
"We want students to know that you have a space here, you have authority. What you've experienced matters here, and we're inviting you to tell us what your experience was, and how you are building your own authority and expertise," explains Associate Professor of English Stephanie Roach, who is part of the Signature Assignment Study Team on campus.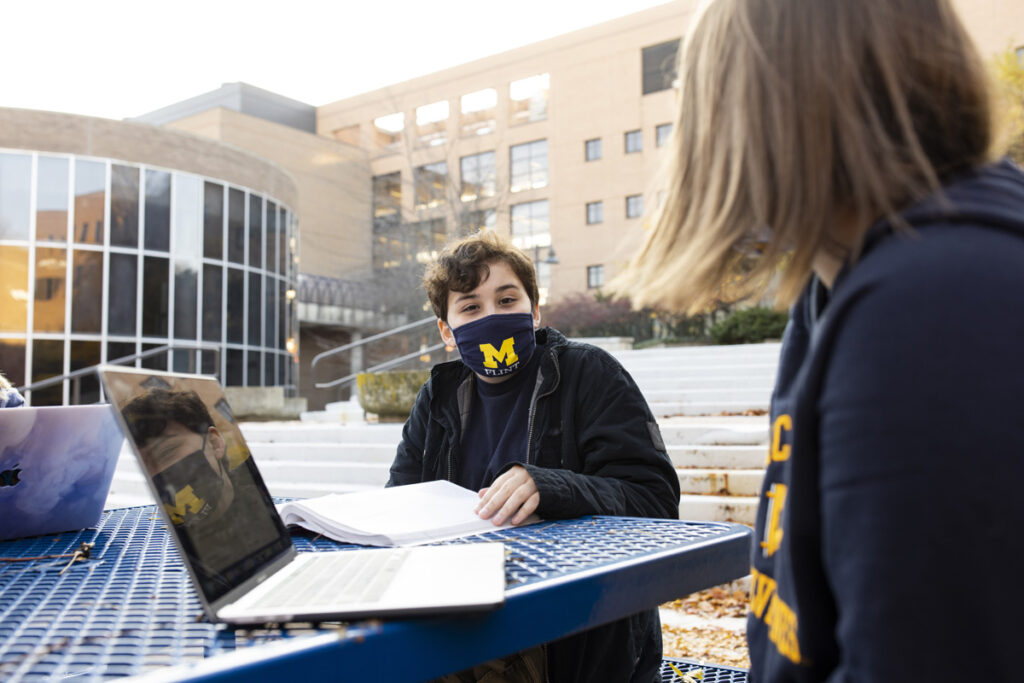 The power of metacognition
Signature assignments are a valuable outlet for metacognition, or conscious thinking about the way you process and learn. Introducing students to "thinking about thinking" has broad-reaching impacts outside of any one assignment. Associate Professor of Anthropology Jennifer Alvey makes the comparison to sports; just as professional athletes constantly deconstruct plays to perform better next time, students can evaluate their learning to become more effective critical thinkers.
"Regular everyday tasks, if you think about how you do them, become easier to complete," Alvey says. "Even mundane, boring tasks can become much more fulfilling if you're conscious of the small details."
This facilitation of constant improvement is central to a UM-Flint education. According to Susan Gano-Phillips, Dean of the College of Arts & Sciences, the goal is to prepare students for the varied challenges they will face after graduation.
"While our students receive a world-class education in their chosen subject areas, we also equip our graduates to be successful and productive in every aspect of their lives. The metacognitive skills gained through Signature Assignments aid our community in leading more fulfilling lives and in becoming more responsible, engaged citizens."
Getting involved
In a recent survey by the Signature Assignment Study Team, 90 percent of students who completed a Signature Assignment viewed them as "an effective way to apply complex concepts." For students looking to get involved, Roach explains that the philosophy behind Signature Assignments is present in almost every course offered at UM-Flint. Look for opportunities to self-reflect, integrate and apply your learning, and find its relevance in the wider world. Take the time to consider your work and how you will articulate what you've learned to future employers.
For faculty interested in incorporating Signature Assignments in their curriculum, a new study team is forming for Winter 2021. There are just a few requirements to get involved, including developing a signature assignment and providing a survey for students to complete at the end of the semester. This webpage provides more information. The deadline to register is March 19.
Logan McGrady
Logan McGrady is the marketing & digital communication manager for the Office of Marketing and Communication.