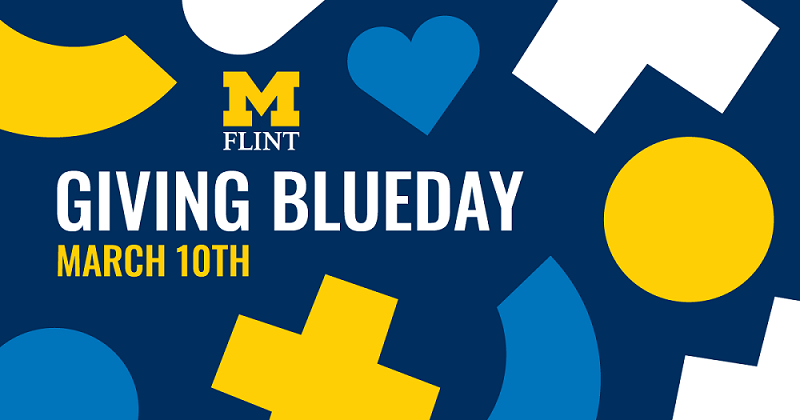 As recently announced, the University of Michigan-Flint has big plans for this year's Giving Blueday event to be held on March 10. The campus has established a very ambitious $1M goal and is now unveiling plans for thanking those who support the campus' fundraising efforts and make a gift to UM-Flint on Giving Blueday.
To celebrate those who support the Flint campus this year on Giving Blueday, the University will be hosting an "Evening with Erin" virtual event on March 20, with Erin Darke. This virtual event, open to those who make a gift on Giving Blueday, will begin at 6:30 pm EST on Saturday, March 20, and will be an hour-long conversation with Erin Darke, with time for an audience Q&A session.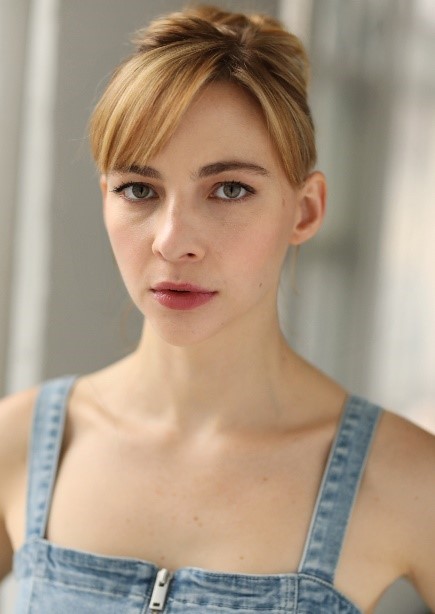 Erin is an acclaimed actress and alumni of the University of Michigan-Flint Theatre and Dance Department. Erin is most known for playing Leeta on the AMC television series Dietland and for her role as Cindy Reston in the critically acclaimed Amazon series Good Girls Revolt. Her other television credits include Amazon's award-winning series, The Marvelous Mrs. Maisel, Homeland, FBI, the Theresa Rebeck pilot It's a Man's World, The Loudest Voice, and the upcoming CBC series Feudal.
Erin has performed improv with UCB, as well as appeared in numerous plays in New York, most recently in the world premiere of Jesse Eisenberg's The Spoils Off-Broadway.
The discussion will be hosted by Theatre and Dance Emerita Professor Carolyn Gillespie and will highlight Erin's acting career as well as reflections and memories of her time on campus as a student. Professor Gillespie joined the UM-Flint faculty in 1987 after a dozen years at the University of Texas at Dallas. She is the recipient of a number of awards for her creative output, as well as for her teaching and service to the University and to the Kennedy Center American College Theatre Festival.
While this isn't the Flint campus' first Giving Blueday, this promises to be the biggest Giving Blueday in UM-Flint's history. The campus is excited to be able to celebrate those individuals that make contributions to ensure the campus raises $1M with this premier event.
Mark your calendar for March 10, and plan to be involved with Giving Blueday by following us on Facebook, Twitter, Instagram, Snapchat, and Linkedin and by making a contribution to elevate the work happening at UM-Flint. And then, just 10 days later, we hope everyone that gives will join us for this enchanting evening with one of UM-Flint's most accomplished alumna.
Contact University Communications & Marketing with comments, questions, or story ideas.