National leader selected as next nursing dean at UM-Flint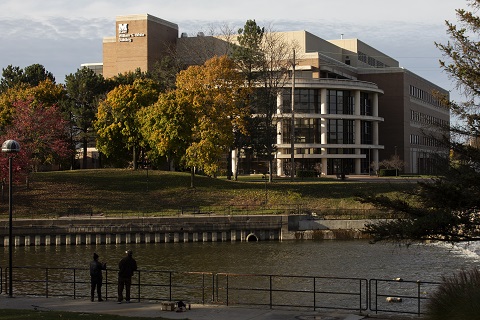 Cynthia McCurren, a nationally recognized leader in the discipline of nursing, has been selected as the second dean of the School of Nursing at UM-Flint. The Board of Regents approved her appointment Dec. 3. McCurren will join the Flint campus March 1, 2021.
"Dean McCurren is perfectly suited for leading the UM-Flint School of Nursing," said Sonja Feist-Price, provost and vice chancellor for academic affairs. "The breadth and depth of her experience as a dean, her impressive body of research, and her commitment to the communities she serves is exactly the type of leadership that fits our nationally recognized nursing program."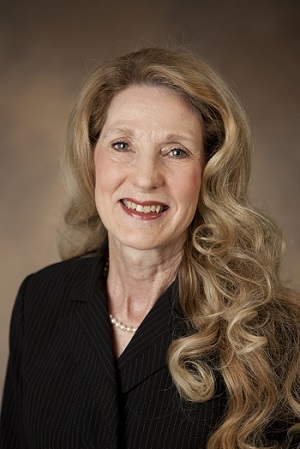 Currently, McCurren serves as the dean of the Kirkhof College of Nursing at Grand Valley State University in Allendale, Michigan. Throughout her 13 years as dean, McCurren led the development of academic programs including the launch of a doctor of nursing practice program. She has a strong record of collaboration to promote fundraising, creating a $1 million endowed Bonnie Wesorick Center for Healthcare Transformation on the campus, establishing 16 new student scholarships through donor support, and obtaining more than $9 million in grant funding, including support from the National Institutes for Health.
With a robust portfolio of scholarly endeavors, McCurren's areas of research include developing education-practice partnerships; education strategies for interprofessional education; recruitment and retention of minority students in nursing education; outcomes measurement in clinical practice; and depression in older adults.
"I am excited to join UM-Flint where committed faculty and staff have established a solid foundation for imagining and attaining a distinctive future vision for the school," said McCurren. "My commitment to community engagement aligns with opportunities that can be created in an urban setting, providing opportunity for teaching and scholarship while addressing and solving real-world issues, including systemic inequities and social justice."
The American Association of Colleges of Nursing (AACN) elected McCurren in 2020 as chair-elect for two years and she will serve as board chair beginning in 2022. AACN represents 825 public and private member schools of nursing nationwide. In addition, McCurren, serves on the leadership team for the revision of the AACN Nursing Essentials Document, and she is a past president of the Michigan Association of Colleges of Nursing,
For her work in creating community educational and health partnerships in West Michigan, Crain's Detroit Business recognized her as one of the 2019 Notable Women in Education Leadership.
McCurren received both her undergraduate and graduate degrees in nursing from the University of Missouri and her Ph.D. in nursing from the University of Kentucky. She will succeed Margaret Andrews, the founding dean of the school, who retired July 31, 2020.
Contact University Communications & Marketing with comments, questions, or story ideas.