UM-Flint student a star on Flint City Bucks soccer team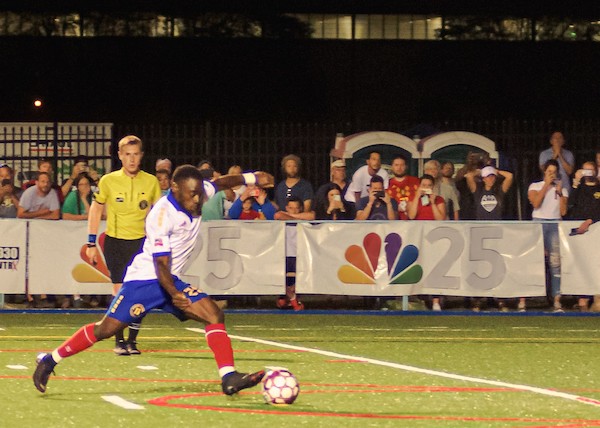 Ayuk Tambe is a high achiever on both the soccer field and in the classroom.
The University of Michigan-Flint graduate student is a star player for the Flint City Bucks USL Two team, based at Atwood Stadium in Flint. Tambe joined the team as a striker in 2019 and made a big impact. He scored the game-winning goal for the 2019 USL League Two national championships last year.
"He's one of our star players and a great person," said Costa Papista, President of the Flint City Bucks. "I can't stay enough about Ayuk. He's a great leader on the pitch and a great leader and ambassador for the Bucks off the pitch."
Tambe was born in Cameroon and moved to Minnesota at age 12. He earned his bachelor's degree from Tusculum University in Tennesee.
He started his graduate program this fall. Tambe chose UM-Flint for his master's degree because of the University's computer science program, and he had lived at the University during the 2019 Flint City Bucks season.
"Flint holds a special place in my heart because I see myself playing for the Flint City Bucks as long as possible. It is a city and team that has opened many doors for me," he said.
The Fall 2020 semester had a smooth start thanks to his professors and staff members, he said.
In his career, Tambe hopes to build and experiment with new software and networks, particularly Artificial Intelligence and machine learning, to make lives simpler.
"Computer science is a demanding and tough field so it has forced me to think in different ways when approaching some theories," he said. "Computer science gives you an opportunity to look at problems or existing solutions, and find ways to make them better using computer technology."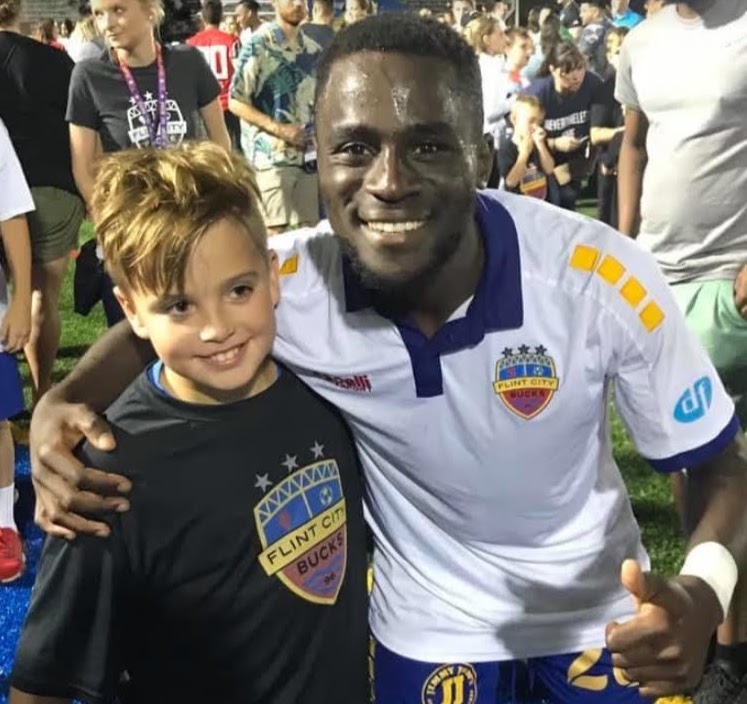 For now, he'll continue his education and play for the Bucks. The team is more than a team for Tambe, he said, and opened many doors for him in and outside of the sport.
"I hope we continue to win titles for the city of Flint," he said. "I love the amount of support that the city and fans show to us. It is special to make people smile with soccer."
Lindsay Knake
Lindsay Knake is the Communications Coordinator for the UM-Flint Division of Student Affairs. Contact her with any questions, comments, or ideas about the DSA newsletter, social media, events, and communications.