Disability Services at UM-Flint makes education accessible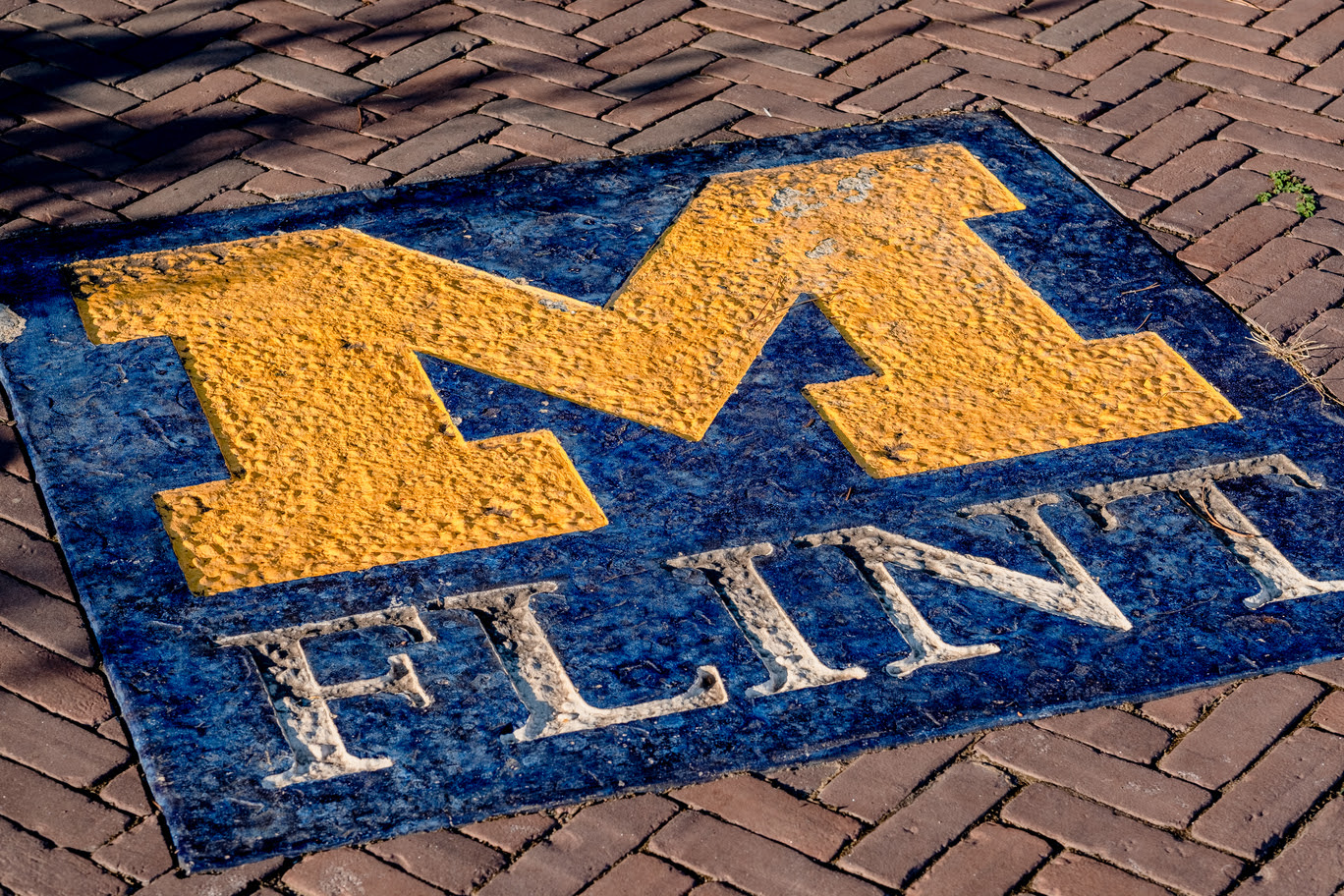 The University of Michigan-Flint believes all students deserve equal access to their education. That's what the Disability and Accessibility Support Services (DASS) office offers.
Chip Evans, Disability Services Coordinator, works with students to provide services, accommodations, and aids to students who have disabilities, a learning disability, Autism, Asperger's Syndrome, mental health concerns, and more. The office also takes reports about accessibility concerns such as elevators and snow removal, among others.
"My overall goal is to make the University of Michigan-Flint home for all students, regardless of disability status," he said. "There are some things we can do proactively for inclusion and other accommodations we can do on an individual basis. Many times, the proactive solutions, such as captioning videos, end up benefiting all students. So much of our daily lives are shaped by inclusion of individuals with disabilities, and we don't even realize it."
DASS is located inside the Counseling and Psychological Services office on the second floor of the University Center.
The mission of DASS works with students to facilitate and advocate for reasonable accommodations and provide students with the tools they need for their studies. Evans works with students on a case-by-case basis according to a student's documented needs and federal, state, and University guidelines and policies. DASS provides accommodations such as adapted materials, seating arrangements, physical access, teaching techniques, auxiliary aids, testing accommodations, interpreting and captioning, note-taking, and document conversion. The center also offers students free tools, such as a text reader.
"Accommodations can come in a variety of forms and address the effect the disability has on the student. What works for one student may not work for another, even with the same diagnosis. It's important to listen to the student's individual needs and tailor an accommodation plan that works for them," Evans said.
"Technology has had a major influence on how individuals with disabilities interact with the world, and this has changed how accommodations are provided. Instead of relying on a human note taker, tools like the Livescribe SmartPen can be used. Text-to-speech software can be used in place of a test reader. Research has shown that these technological advancements not only improve access but also student performance and satisfaction."
To receive DASS services, students can speak with their instructors before or during the first week of classes regarding any accommodations. DASS will provide qualifying students an official Accommodation Letter detailing approved accommodations.
Contact DASS at 264 University Center, by phone at (810) 762-3456, or by email at dassflint@umich.edu.
Lindsay Knake
Lindsay Knake is the Communications Coordinator for the UM-Flint Division of Student Affairs. Contact her with any questions, comments, or ideas about the DSA newsletter, social media, events, and communications.