UM-Flint joins 180 colleges and universities in litigation supporting international students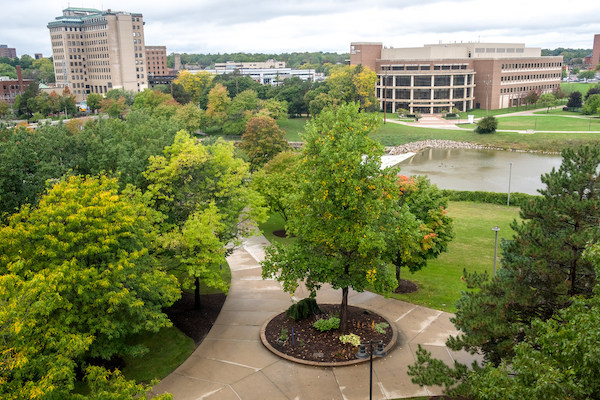 The University of Michigan-Flint, in partnership with the Presidents' Alliance on Higher Education and Immigration, joined 180 colleges and universities in an amicus brief filed in support of Harvard University and the Massachusetts Institute of Technology (MIT)'s legal complaint against the U.S. Department of Homeland Security (DHS). The plaintiffs seek an injunction against new guidance from the U.S. Immigration and Customs Enforcement (ICE) that effectively implements a ban on international students enrolled exclusively in online courses as a result of COVID-19. 
The amicus brief argues that higher education institutions and international students will experience significant burdens due to the guidance's arbitrary prohibition, without notice, to online-only courses for international students, particularly after investing substantial resources in planning their fall 2020 operations. Institutions, the amicus brief argues, relied heavily on the existing SEVP guidance that flexibility would continue "for the duration of the emergency."
In an email to the campus, Chancellor Deba Dutta stated, "Our international students have our unwavering support. We are united with U-M Ann Arbor, UM-Dearborn, and all other institutions of higher education in fighting for the rights of these students who are here in this country to pursue their education, and to do so safely during this pandemic. We are unequivocally with them."
The brief and list of signatories may be accessed here.
Contact University Communications & Marketing with comments, questions, or story ideas.