UM-Flint student engineers take second in nationwide drone competition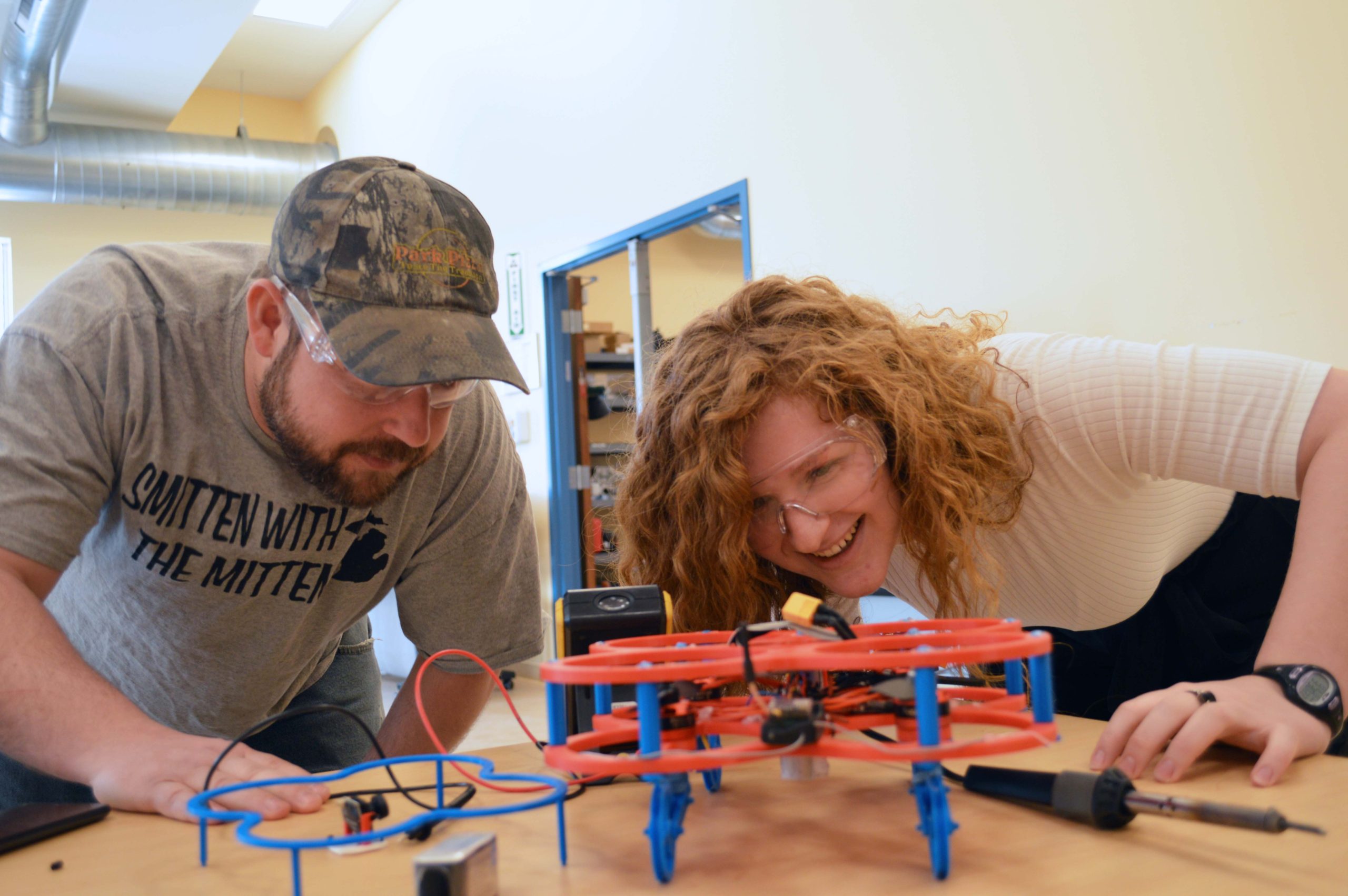 After a year of CAD drawings, 3D printing, redesigns, and test flights, UM-Flint's student chapter of the American Society of Mechanical Engineers has been recognized as one of the best in the nation.
The UM-Flint club's design for an unmanned aerial racing cargo vehicle (that's a drone to you and me) took second place in ASME's IAM3D Challenge. In the competition, student chapters from around the globe utilize 3D printing to re-engineer products or create new designs. This is only the second time UM-Flint has competed in the event, with their first effort being a hovercraft in 2019.
"This being just our second year competing, placing second in the nation is extremely exciting but also extremely humbling," says Samantha Hunsinger, senior Mechanical Engineering major. "Now the bar is just set higher for next year, for us to continue growing as a team and as an organization on campus."
While the team can now look back on their hard-earned second-place finish with pride, just a few weeks ago it seemed they wouldn't have an opportunity to compete at all. It was announced on March 9 that E-Fest, the annual conference where the IAM3D Challenge takes place, was canceled due to COVID-19.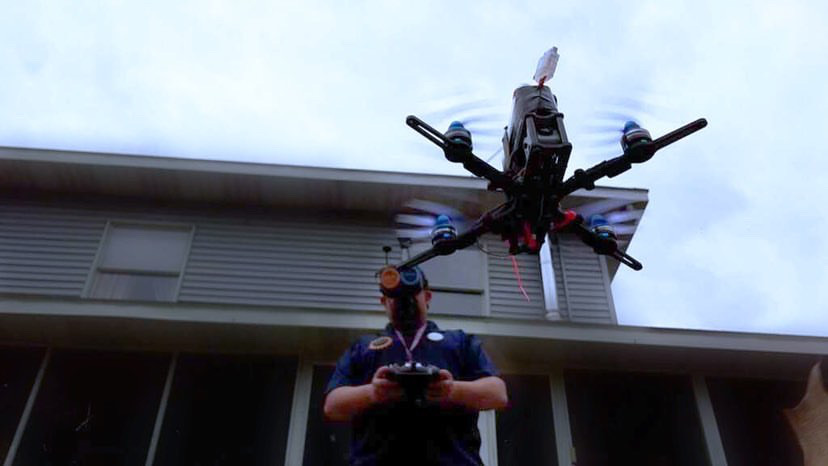 The team had painstakingly prepared for the event, during which they would race their drone against competitors from around the nation, dodging obstacles while picking up and delivering cargo. In addition to perfecting the design of their drone, the team took flight practice seriously, including both computer simulations and real flight tests in their training. They would show up on race day ready to compete.
According to Hunsinger, the event's cancellation was a serious blow to the team's morale.
"We found out right before our meeting. It was like everything we've done this year, all of our work, was now gone. We talked about how we could keep the team going when we didn't have anything to work toward."
After a month of silence, it was announced that E-Fest and IAM3D were moving to a digital format, and that drone teams could submit a video (along with a written report) highlighting their design, manufacture, and assembly processes. With a new goal in sight, Hunsinger and her teammates undertook the complicated task of coordinating their efforts while quarantined at home. Their video shows the five design iterations the drone went through, including how the main materials used in its construction evolved from ABS plastic to a composite called RGD875.
The team learned of their second-place finish while watching E-Fest Digital on April 25. They celebrated from home on Google Hangouts, far removed from the Engineering Design Studio where they had spent the past year working together in creating a drone they simply called the "UM-Flint."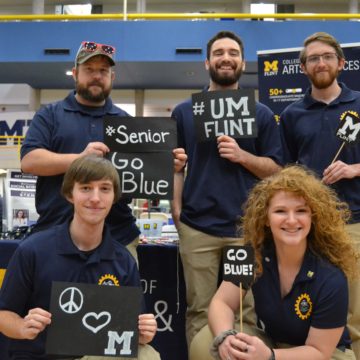 While they are proud of their accomplishments, the team still wishes they could have shown off their skills and competed in-person. But Hunsinger knows that the experiences and connections she has gained as a result of this project will be with her far longer than the pride from any single competition.
"I am getting valuable experience outside of the classroom. What we do is so similar to what goes in the real world. Everything that I will do as an engineer in the field someday, I'm doing most of that right now with ASME."
Logan McGrady
Logan McGrady is the marketing & digital communication manager for the Office of Marketing and Communication.