Campus News Digest | May 4-17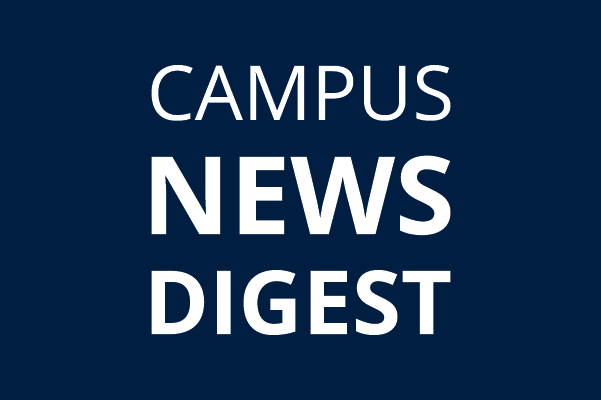 The Campus News Digest (CND) features announcements, news, and event updates relevant to the UM-Flint campus. The CND publishes every two weeks in the UM-Flint NOW newsletter coordinated by University Communications & Marketing (UCOM).
[Remote] Ramadan 2020
The Intercultural Center is proud to partner with U-M's Islamophobia Working Group and UM-Ann Arbor's Muslim Students' Association to present [Remote] Ramadan 2020 through May 23. Engage with online programming and community from the comfort of your home.
CAS announces 100% professional advising coverage
From Dean Gano-Phillips in the College of Arts and Sciences: "Our newest professional advisors (Therasa Martin, Aaron Bagwell, and Adam Papp) have begun meeting with students, bringing professional advising coverage to 100 percent of our majors. This has been years in the making and will truly be a difference-maker for students, not to mention being a milestone achievement for our CAS Strategic Planning goals! See the updated advising webpage for advising coverage information."
Xhabija awarded FTAAPP grant to help fight COVID-19
Besa Xhabija (Chemistry and Biochemistry in CAS) has secured a grant from the Flint Truth and Action Partnership Project to launch a public education campaign in proper sanitation techniques. In partnership with the Evergreen Community Development Initiative and her student Miguel Strawn, brochures and educational videos on the basics of sanitation will be distributed, along with the creation and distribution of supplies such as masks, soap, and hand sanitizer.
UM-Flint Facebook picture frame available for parents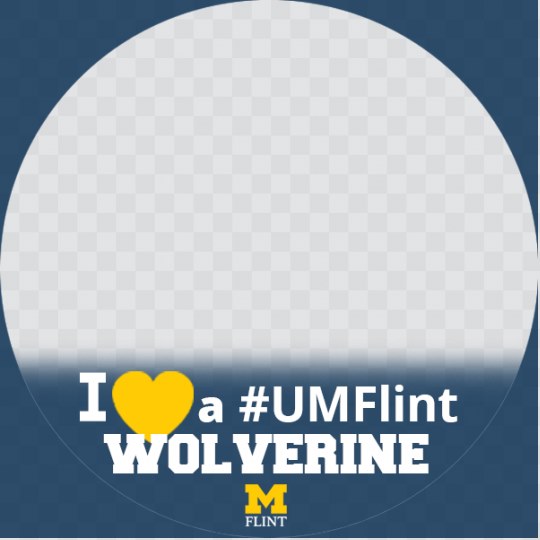 Parents, friends, and family of UM-Flint students can show pride for their favorite Wolverine by downloading a profile frame from the UM-Flint Facebook page. Check out the page for other frames, as well as news, updates, and events from campus.
News & Accolades from around campus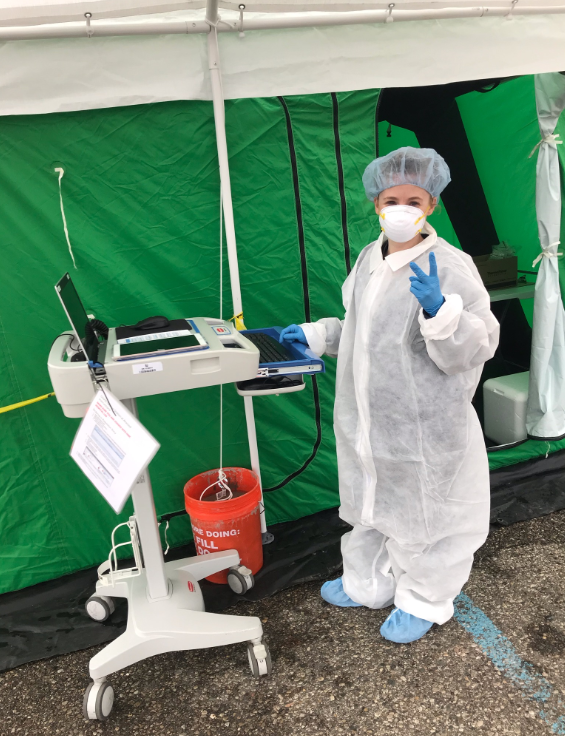 Kristen Ledford ('19), a graduate of CHS' Clinical Laboratory Science program, served as one of the lab employees at the Hurley Medical Center COVID-19 testing drive-up site at Atwood stadium working alongside residents, nurses, and physicians. "She did a wonderful job providing great patient care and lived up to the quality of U of M," according to those at the testing site.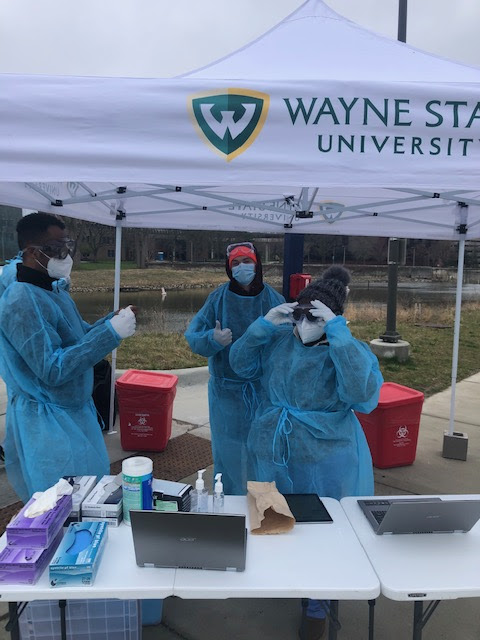 UM-Flint's Department of Public Safety, at the request of the Michigan State Police's Third District HQ, supported COVID-19 testing for first responders on campus. A medical team from Wayne State University conducted the testing. Beginning on Thurs., Apr. 23 from 11 a.m. to 3 p.m., the testing will continue as needed throughout the next few weeks. It is drive-up testing, the results of which are delivered in 24-36 hours. There is no cost for the test and no doctors note is needed.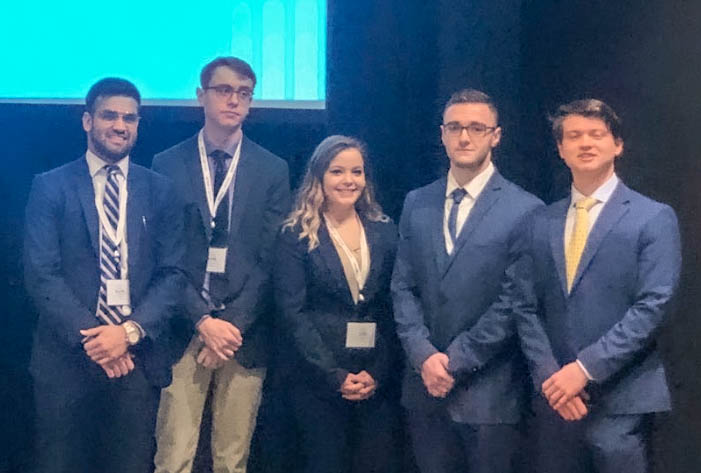 The UM-Flint Financial Management Association (FMA) received top-three honors at a national finance conference case competition in early March 2020. Five students attended the 2020 Finance Leaders' Conference in New York, NY, for the first time in the history of the organization. The team members (Parker Faubert, Todd Fridline, Hannah Hodgkinson, Austin McIntosh, Ciera Meier, and Mustafa Salim) participated in a Financial Case Competition with 60 other universities throughout the country which focused on the macroeconomic, quantitative, and qualitative analysis of Peloton, the popular at-home workout equipment that also provides customer support through their app and live-streams. 
Contact University Communications & Marketing with comments, questions, or story ideas.