UM-Flint program prepares nurses for ever-changing work world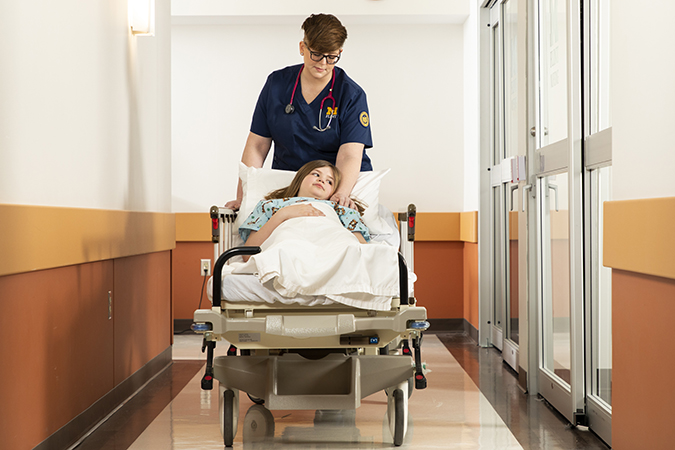 Lori Roffey balances a range of challenges as a nurse working with medically fragile children at a Florida physician prescribed extended care center. She coordinates staff and family members to best care for the children with health challenges such as genetic diseases and heart conditions.
Roffey considers her ability to think critically and creatively as crucial traits to keeping everyone safe and healthy.
"It's huge," Roffey said. "If I can find a better way to do something, whether it saves me time, so I have more time with all the kids, whether it makes my work area cleaner, or whether it makes staff happier, it ends up benefiting everyone."
Roffey, a nurse since 2014, credits the online RN to BSN training at UM-Flint with elevating her nursing skills. She graduated in April.
"It's unfathomable the amount that I learned from the program," she said, crediting it for boosting her leadership abilities, critical thinking, and overall confidence. She started at the daycare through her university clinical placement.
Roffey initially considered the program to boost her employment opportunities, but the benefits turned out to be more profound.
"I had no clue the knowledge and the skills and the confidence I was going to gain from it. Every RN should get the BSN degree," she said.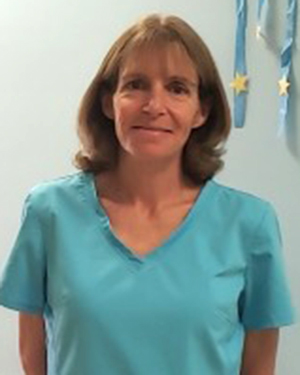 The American Association of Colleges of Nursing supports the bachelor's degree as the minimal preparation for professional nursing practice. Many hospitals have changed employment requirements for registered nurses by hiring those with bachelor's degrees first or only those with this level of education.
The Bureau of Labor Statistics, in 2018, projected a 12 percent employment growth for registered nurses through 2028.
"Growth will occur for a number of reasons, including an increased emphasis on preventative care; increasing rates of chronic conditions, such as diabetes and obesity; and demand for healthcare services from the baby-boom population, as this group leads longer and more active lives," states the BLS in its employment forecast report.
The needs and benefits have grown even more apparent during the COVID-19 pandemic, said Jamie Koonmen, the director of the UM-Flint online RN to BSN completion program.
"They have to use their critical thinking abilities to weigh research-based evidence, to be flexible, and to assess a problem," said Koonmen, adding that the training also helps nurses on how to handle compassion fatigue, isolation, and other emotional challenges that have accelerated during COVID-19.
"This pandemic has made them value the education they have received even more," Koonmen said.
Roffey agreed as she helped design how the daycare center protects children and their parents on site but also educating them on safe practices at home.
"I am much more prepared for the pandemic because of my university training," Roffey said. "I understand the seriousness of it."
Josephine Kamendat, a nurse practitioner specialist in Port Huron, completed the RN to BSN program at UM-Flint in 2010.
She uses the skills she honed through her UM-Flint studies in her everyday work at a wound care unit. It also helped prepare her for the Doctor of Nursing Practice program at the university. She earned her DNP in 2018
"It (RN to BSN program) gave me a different view on what leadership means and how things operate," Kamendat said, citing the support of mentors.
Both Roffey and Kamendat agree that RN to BSN training benefits nurses, family, patients, and society.
"It gives nurses more structure and insight into ethics, and overall it makes you well-rounded," said Kamendat.
Contact University Communications & Marketing with comments, questions, or story ideas.