Little Wolverines celebrate Spirit Week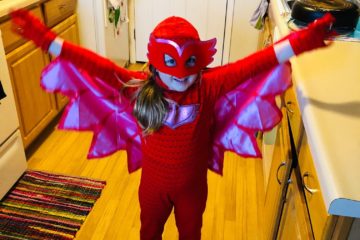 The Early Childhood Development Center celebrated Spirit Week remotely with students and teachers alike. Each day featured a different theme: Superhero and Disney costumes, crazy hair and mismatched clothes, University of Michigan, pajamas, and tie-dye.
Some of the Spirit Week participants – and their parents and teachers – submitted the images below.
Anna Vicari
Anna is the social media strategist in University Communications & Marketing.