Campus News Digest | April 4-19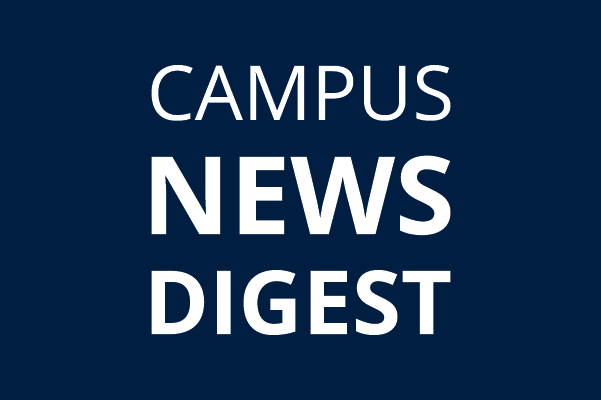 The Campus News Digest (CND) features announcements, news, and event updates relevant to the UM-Flint campus. The CND publishes every two weeks in the UM-Flint NOW newsletter coordinated by University Communications & Marketing (UCOM).
Student Virtual Open Forum on 4/7
Deans Gano-Phillips, Barnett, Andrews, Fry, and Johnson will be joined by Associate Vice Chancellor and Dean of Students Julie Snyder and Associate Provost and Dean of Graduate Programs Stephen Turner for a Student Virtual Open Forum on April 7 from 4-5 p.m. Students are encouraged to login to Blackboard for the secure Zoom link and share their questions and concerns.
Graduate application fee waived during Graduate-Professional Student Appreciation week
Graduate-Professional Student Appreciation week occurs from Apr. 6-10. During this week, all prospective graduate students will be able to apply to the University of Michigan-Flint, free of charge ($55 fee waived). Grad programs will also be holding drawings for U of M swag from the previous day's applicants beginning on Tues., Apr. 7 at 12 p.m.
When applying, it is not necessary that all application documents be ready to submit. Statement of purpose, transcripts, letters of recommendation, etc. can all be submitted at a later date to FlintGradOffice@umich.edu. Contact Matt Bohlen with questions.
OEL online workshops for faculty and staff
The Office of Extended Learning offers an extensive list of online faculty workshops. Workshops are active participation events (typically hands-on) and are free to all UM-Flint faculty and staff. Upcoming workshops include those on Respondus Lock-down Browser & Respondus Monitor, Delivering Tests in Blackboard, and Course Structures.
Upcoming undergraduate admissions' webinars
Undergraduate Admissions has organized several webinars to continue engaging with prospective students:
Contact University Communications & Marketing with comments, questions, or story ideas.