Tips to work and learn remotely from a UM-Flint professor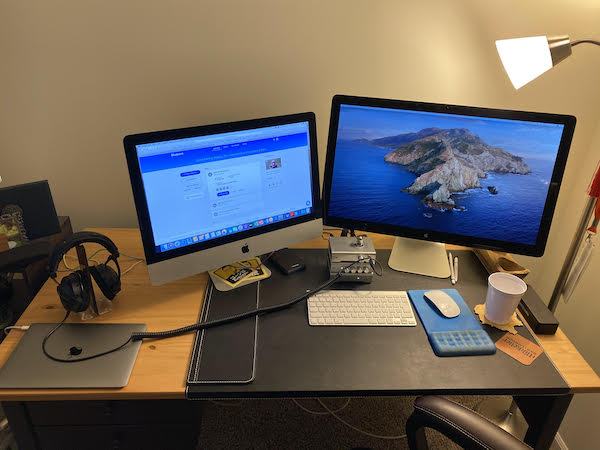 University of Michigan-Flint students, faculty and staff are facing new challenges as they adjust to working and learning remotely.
The COVID-19 pandemic has caused universities and schools throughout the nation to close or move classes online. Many faculty and staff are working from home. With these changes comes a need to create a schedule and rules to keep on task.
UM-Flint associate professor of Management Gregory A. Laurence provided tips on getting productive work done away from the classroom or office.
Create a schedule and stick to it.
"Most things I read suggest trying to mimic your regular working or school schedule as closely as possible. If you start at 8:30 a.m., you should try to start at home at 8:30 a.m."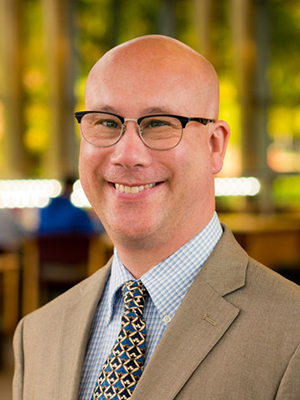 Get dressed.
"Most experts recommend that you should dress as much like you would for a normal day of work as possible. Wearing what you usually wear to work or school while working at home gives your body and mind the sense that 'this is work time now.'"
Create a dedicated workspace.
"If you don't already have a 'home office' setup, creating one is a good idea. Even if it's a portable table that you set up in a corner of a room that prior to this has not been used for working or studying. What you're trying to do is to create a sort of 'physical distinction' between home and work or school. Home, where you play with your kids/pets, engage in hobbies, etc., should be different from 'work' where you do work or studying.
Symbols like this are important. We personalize our spaces at work, often with non-work related things and this has a lot of positive functions. What we're talking about here is sort of a 'backwards' version of that – we need to make this personal space in our home feel like work. Bring your workspace coffee mug home and use it while you work. Small things like this can help you stay focused and manage the boundary between work and home."
Take breaks.
"Just as you would at work: go get a cup of coffee. Take a walk around the house (or even outside around the yard). Your workday at work gets interrupted by these things, and so you should try to simulate that. You don't have to walk across campus for a meeting, but if you're going to go to a class or have a meeting in BlueJeans at 9 a.m., take a five-minute walk before it starts."
Take a lunch break away from your desk and computer if this is normally what you do.
"Again, just as you would at work. Mimic your regular schedule as much as possible."
Check in with peers.
"Physical social distancing is important right now, but we want to avoid complete social isolation. We have the tools to allow robust communication, and using them is a good idea."
Establish rules for kids.
"If you have children, the biggest issue that I think a lot of people face is the dual challenge of working from home and managing kids who are forced to be home from school. If the kids are old enough, establishing some ground rules for them about how to know when you are working and when you are 'available' is a good idea. Otherwise, it probably means going back to tip No. 1 and thinking about that routine. Maybe you have to talk with a supervisor about working more flexible hours than you normally would in the office."
Lindsay Knake
Lindsay Knake is the Communications Coordinator for the UM-Flint Division of Student Affairs. Contact her with any questions, comments, or ideas about the DSA newsletter, social media, events, and communications.