New programs in data science & analytics at UM-Flint offer innovative career pathways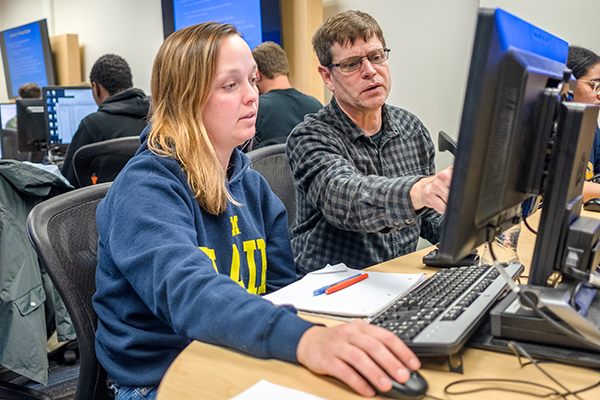 Michael Wykes (Mathematics, '01) leads a team of more than 170 data scientists, analysts, and actuaries as Assistant Vice President, Actuarial at Auto-Owners Insurance. When interviewing prospective employees to join the team, Wykes looks for the right mix of "aptitude and attitude." The UM-Flint alumnus certainly values technical skills—candidates should have strong experience in statistics and computer programming. But he is also looking for something less tangible in future employees—curiosity. Those interested in big data should have the desire to find solutions and continuously learn in a rapidly evolving industry.
Wykes used his education at the University of Michigan-Flint to help him become a leader in one of the world's fastest-growing fields. UM-Flint is poised to help more students gain the technical know-how and intellectual curiosity required to succeed in big data with the introduction of three new academic programs.
NEW PROGRAMS IN DATA SCIENCE & ANALYTICS
UM-Flint's new programs in data science & analytics are offered across three departments and at the undergraduate and graduate levels.
Close consultation with industry leaders such as Auto-Owners Insurance and General Motors (among others) has ensured that students in each area gain the skills and experience that are valued by employers. Courses in computer programming, database design, and data mining are emphasized across programs. Undergraduates gain knowledge in probability and statistics, while students earning the graduate certificate explore advanced topics such as data warehousing and business intelligence.
"We can offer students a concrete career path in a growing field," says Ricardo Alfaro, chair of the Mathematics Department. "In addition to educating students on specific topics, we help train their minds to solve almost any complex data issue." A similar mix of practical skills and critical thinking underpins each of UM-Flint's offerings in data science and analytics.
SELECTING A PROGRAM
While each of these programs helps students prepare for a career in big data, choosing a program that is the "best fit" comes down to individual academic interests and life circumstances:
The Data Science concentration of the B.S. in Mathematics offers the most rigorous preparation in the mathematical principles behind data science. You'll be able to apply your learning right away, but you'll also gain a broader perspective on what questions can and should be solved with your data skills.
The Data Analytics concentration of the B.S. in Economics offers a closer look at the interplay of business economics and data, a growing field of employment in the public and private sectors.
For those who have already earned a bachelor's degree (even in an unrelated field), the Graduate Certificate in Data Sciences is the best choice. Built for working professionals, the certificate consists of four courses that can be completed on-campus or online. Even for those with no computer science background, the certificate can be completed in 7 or 8 courses, and completing the certificate puts you well on your way to earning an M.S. in Computer Science & Information Systems.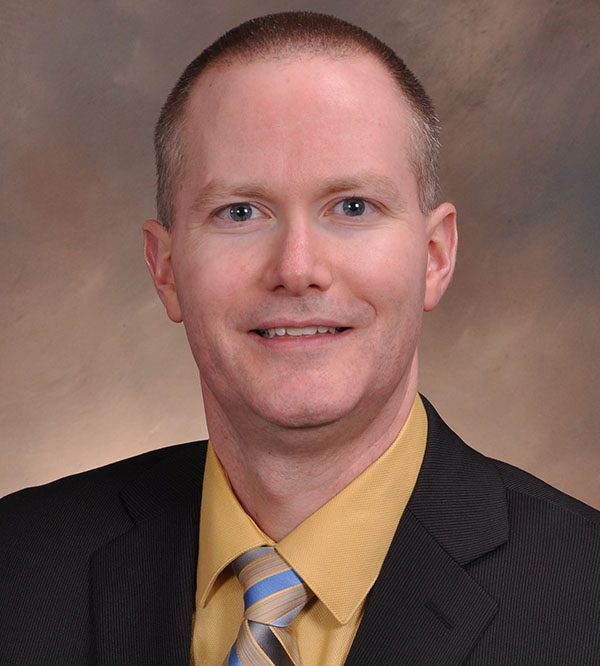 No matter your particular interest in working with data, UM-Flint's new degree concentrations, minors, and certificates can help you find a rewarding career in an evolving job market.
As Wykes explains, "Nearly every company, in every industry, sees data as a valuable asset. People who can pull insights out of data and turn those insights into something actionable are going to be needed in the future economy."
Logan McGrady
Logan McGrady is the marketing & digital communication manager for the Office of Marketing and Communication.