UM-Flint Common Read book chosen for 2020-21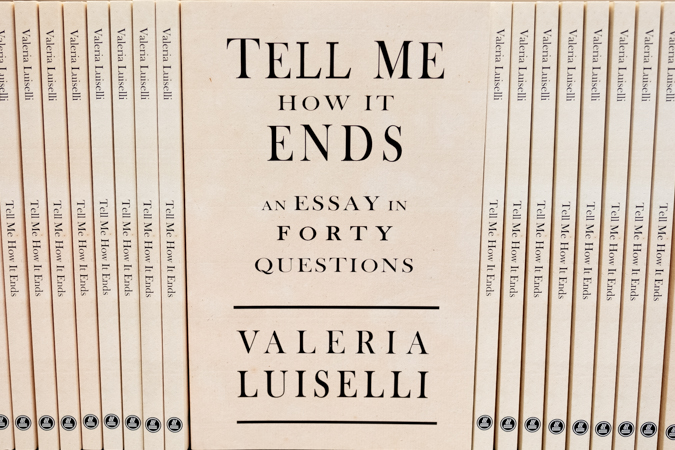 The University of Michigan-Flint Common Read selection for the 2020-21 academic year is Tell Me How It Ends: An Essay in Forty Questions by Valeria Luiselli.
The book is based on Luiselli's experience as an interpreter for unaccompanied refugee children in New York City immigration courts. The author, a celebrated writer of both fiction and nonfiction, will visit campus on November 19. There will be a series of events related to the book, immigration, and immigrants throughout the academic year.
"The book opens a window into current immigration and asylum debates, with a focus on unaccompanied minors and the incongruity between children's lived experiences and legal and policy bureaucracies," said professor of Political Science Peggy Kahn, who is co-chair of the Common Read committee.
Faculty are invited to a launch party on March 18 from 1:45 to 3 p.m. within the reading room of the university's Genesee Historical Collections Center, which is the archives of the Frances Willson Thompson Library. At the event, the Common Read committee will distribute free copies of Luiselli's book, lead a discussion, and share programming ideas.
"The classroom remains essential to the project, as our students generally seem to benefit from guided reading opportunities enhanced by co-curricular programming," said Kahn.
Contact University Communications & Marketing with comments, questions, or story ideas.