5 Things to Do During Spring Break in Flint & Genesee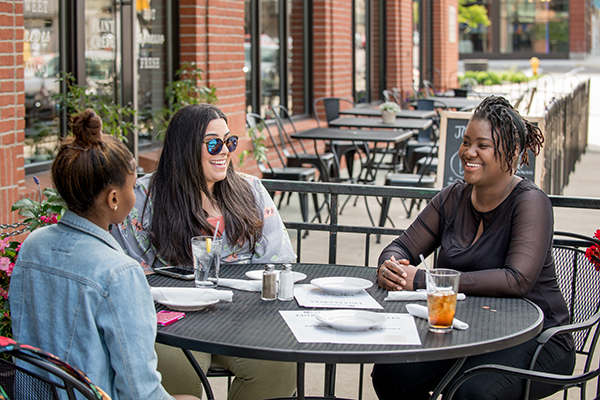 By: Savannah Lee
Flint & Genesee Chamber of Commerce
For college students, Spring Break is just around the corner. While some may be going on volunteer service trips or vacationing during the week off, those who plan to stay in the area can find plenty of fun things to do.
Here are five things to do during Spring Break in Flint and Genesee County:
Explore outdoors
Discover Genesee County's local parks and waterways. Hike the trails of For-Mar Nature Preserve and Arboretum in Burton, kayak the Flint River in Flint or Flushing, or ice skate in Physicians Park in Grand Blanc.
Make something
Flint is a city of makers. With places to create such as Factory Two, there is a creative space for anyone's flavor. University of Michigan-Flint and Kettering students can access free membership to Factory Two if they present a current student ID when signing up.
Learn something
The Genesee District Library has 19 locations throughout the county all with great events to help community members learn. Workshops and classes include Knit & Crochet club at Montrose-Jennings location or Legend of Maple Syrup at the Goodrich Location.
Give back
For those who want to make an impact on their community during Spring Break, there are plenty of organizations that need help in Genesee County, for example the Food Bank of Eastern Michigan, which has volunteer shifts available all week long.
Get cultured
Exploring the arts and culture is a great way to spend your Spring Break in Flint and Genesee County. College students can experience the world-class art of the Flint Institute of Arts at no-cost by becoming part of the College Town community.
Discover more attractions and activities to do in Flint and Genesee County with the Explore Flint & Genesee Visitors Guide & Community Profile, or sign up to receive emails from the Chamber.
Contact University Communications & Marketing with comments, questions, or story ideas.