Campus News Digest | February 24-March 8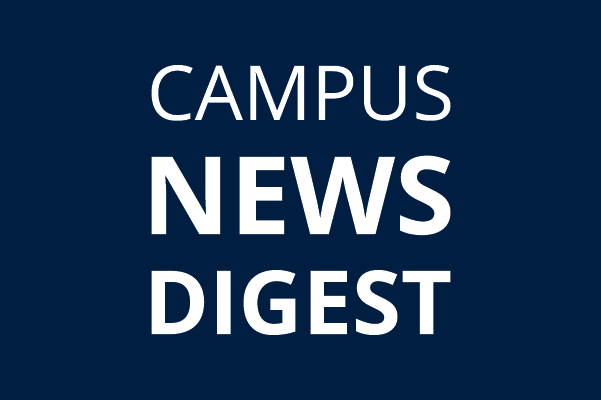 The Campus News Digest (CND) features announcements, news, and event updates relevant to the UM-Flint campus. The CND publishes every two weeks in the UM-Flint NOW newsletter coordinated by University Communications & Marketing (UCOM).
Volunteer at 2020 Presidential debate in Ann Arbor
The University of Michigan-Ann Arbor is hosting a 2020 Presidential Debate on Oct. 15, and there are opportunities for UM-Flint students to get involved. The University is currently seeking U-M students interested in volunteering in Ann Arbor during the Winter, Spring, and Summer terms. Students are encouraged to complete the volunteer interest form before Feb. 28.
Staff Entrepreneurship Program
As a part of Project 2020, the Staff Entrepreneurship Program (SEP) is a new initiative that seeks to support staff entrepreneurship and innovation, and teamwork at UM-Flint. Staff teams (of up to four) are encouraged to develop and submit implementable ideas and plans to make UM-Flint operate at the speed of students, i.e., process, workflow or structural improvements that help deliver UM-Flint services at speeds that positively impact recruitment, retention and graduation of students. Implementable ideas for cost reduction and new revenue generation are also welcome. All staff members of the Flint campus are eligible to participate.
An evening with Dr. Brittney Cooper, 2/24
The Intercultural Center at UM-Flint invites the campus and community to join them on Mon., Feb. 24 from 5:30-7 p.m. in the UM-Flint Theatre for the 2020 Black History Month speaker, Dr. Brittney Cooper. Dr. Cooper is an associate professor of Women & Gender Studies at Rutgers University and has risen to become one of the most prominent Black feminist thought leaders of her generation.

This event is free and open to the public, and has been made possible by the King Chavez Parks Visiting Professors Program through the State of Michigan, the Intercultural Center, and the Office of the Chancellor.
Dean Fry named leadership award winner
Donna Fry, dean of the College of Health Sciences, has been selected as the recipient of the Genesee Health Plan Visionary Leadership Award, given in gratitude to the people and organizations that have provided leadership in creative solutions to accessible, quality, and affordable health care in Genesee County. Fry will receive the award at a ceremony on Fri., Apr. 17.
U-M Public Affairs releases guidelines for political campaigns
In an email to campus on Feb. 12, Cynthia Wilbanks and Timothy Lynch wrote that "Many members of the University community have asked about their rights and responsibilities, as state employees, in campaigning for or against a candidate or ballot initiative. We have developed the following information to help you understand the many activities in which you may engage, either as private citizens or as members of our campus community, as well as those for which university resources cannot be used, under Michigan law. " Further general information, including frequently asked questions and answers, has been posted to the university's website.
As a reminder, the Presidential Primary is set for Mar. 10, with a voter's registration deadline of Feb. 24.
Lapeyrouse's poems selected as part of Latinx Health Poems collection
Dr. Lisa Lapeyrouse, associate professor in Public Health & Health Science at UM-Flint, is a published poet. Two of her new poems, titled "Hands" and "Water," were submitted for the Latinx Health Poems collection project by the Latino Caucus of the American Public Health Association and are now in print.
Contact University Communications & Marketing with comments, questions, or story ideas.