UM-Flint honors Dr. King's legacy with 'day of service'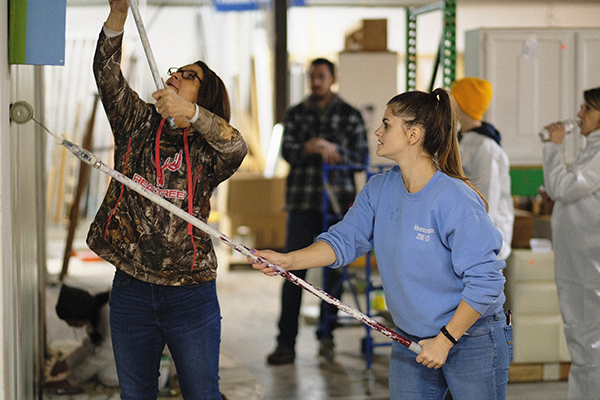 Tyler Wetherell spent much of Monday, January 20, lifting and moving heavy equipment at the Sylvester Broome Empowerment Village (SBEV) in Flint.
He was one of nearly a dozen students from the University of Michigan-Flint who cleaned, organized, and performed other helpful duties at the community center as part of the university's day-long efforts throughout the area to honor the ongoing legacy of Dr. Martin Luther King, Jr.
Wetherell, a mechanical engineering student and vice president of the Kappa Sigma fraternity on campus, said his experiences on Monday sparked his decision to contribute his time to SBEV beyond the university's 'day of service' by volunteering as a tutor and coach.
"It's a great opportunity for me to get more involved here," he said. "As a volunteer, you want to be that person who keeps coming back."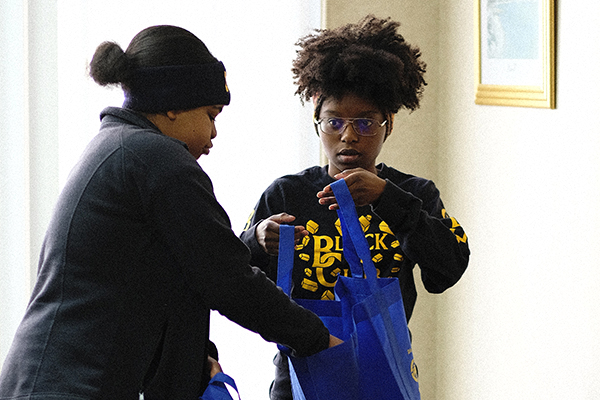 Stories like Wetherell's played out across the city on Monday as UM-Flint students, staff, alumni, and faculty worked with numerous community groups, including SBEV, Crossover Downtown Outreach Ministry, Habitat for Humanity, Joy Tabernacle, My Brother's Keeper, King Karate, YWCA of Greater Flint, North End Soup Kitchen, Carriage Town Ministries, Whaley Children's Center, and the United Way of Genesee County. There was also a blood drive on campus held by Michigan Blood.
University organizers also encouraged the campus community to learn and serve year-round as part of UM-Flint's focus on embodying Dr. King's commitment to service and justice for "more than a day."
Monday began with a service breakfast and a conversation between UM-Flint Social Work lecturer Todd Womack and social justice expert Dr. Diane J. Goodman about working within the community, social justice, and addressing systemic inequalities.
"For me, social justice has to be about structural change, as well as personal change," said Goodman, who also held an afternoon workshop called "Creating Equitable & Inclusive Classrooms: Addressing Microaggessions and Facilitating Difficult Dialogues."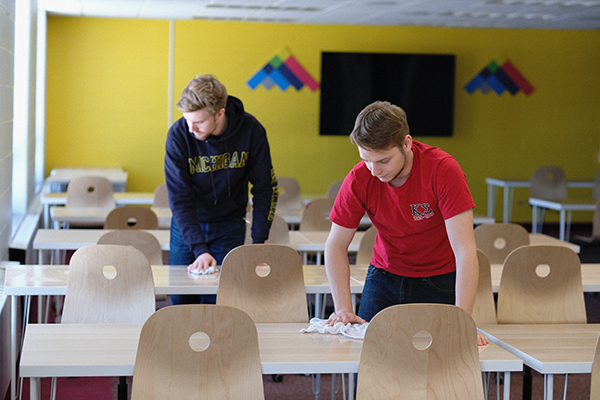 Womack, heavily involved with community initiatives, said it is essential to contribute in ways that benefit what the community wants.
"In true empowerment, at the end of the day, the community gets to make the decisions," he said.
Denise Diller, development officer at Crossover Downtown Outreach Ministry, said the volunteers' work to sort and organize items makes a big difference for the year. The community group provides free emergency food, clothing, and household and personal items to those in need.
"It makes it easier for us to serve the people," she said.
Megan Presland, an academic advisor at the university, worked Monday at Downtown Outreach Ministry and said it gave her a chance to contribute, to meet new people within the university and beyond, and to celebrate Flint as a whole.
"UM-Flint is part of the community," she said.
Contact University Communications & Marketing with comments, questions, or story ideas.