$600K grant allows UM-Flint students to explore global questions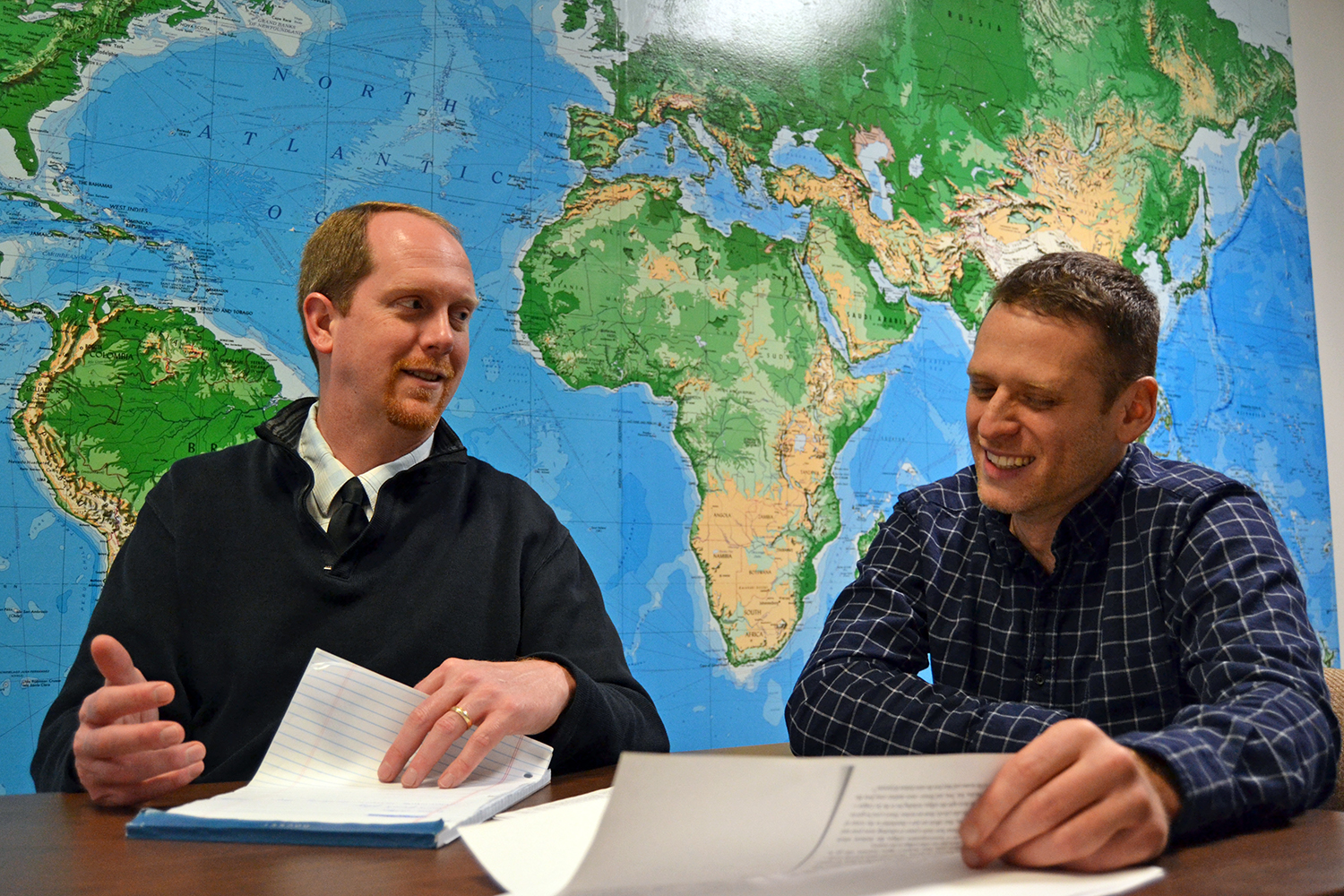 Less than a year from now, 25 UM-Flint students will take a course that brings learning off-campus and into the community—the global community. While taking trips throughout Flint during the semester, the course culminates with a trip to Toronto and Windsor, offering students the chance to see the interconnectedness of diverse groups and global forces. Students will meet immigrant and second-generation communities that often pass between Windsor and Michigan, and talk with union members about the effects of deindustrialization in Canada, contrasting these experiences with what they see in their home region.
This First-Year Experience (FYE) course, called "I Need a Passport for That?," is designed to provide UM-Flint students with the broad-based critical thinking skills necessary to understand an increasingly complex global society. It will be co-taught by Assistant Professors Daniel Birchok and Jacob Lederman of the Department of Sociology, Anthropology, and Criminal Justice; having two professors allows for increased contact hours with an already small class of 25 students. In addition, students will gain these off-campus and international experiences with no out-of-pocket expenses. The course structure fosters a feeling of belonging for new college students, increased connectedness with faculty mentors, and unburdened access to new experiences.
And despite the transformative power that "I Need a Passport for That?" will have for learners, it is just the beginning of a new initiative dedicated to helping UM-Flint students cross intellectual and physical borders. Thanks to a $600,000 grant from the Andrew W. Mellon Foundation, a program titled "Borders and Crossings: Exploring Global Questions at the University of Michigan-Flint" will help exponentially more students gain the tools they need to solve grand questions on a global scale.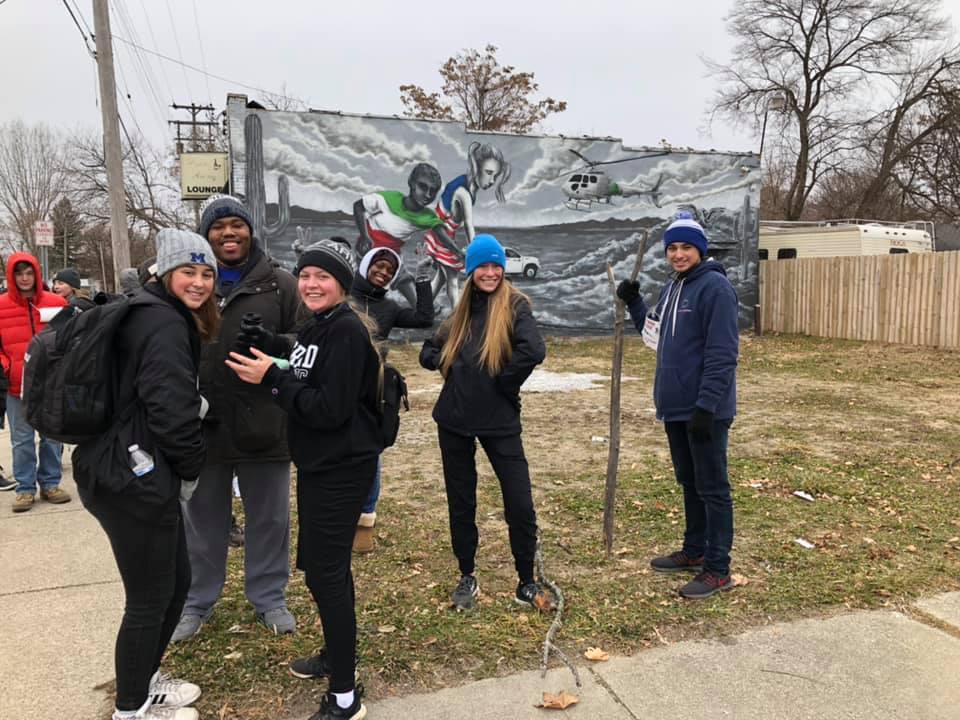 While co-teaching the course in Winter 2021, Birchok and Lederman will host faculty teaching circles, giving their colleagues a space to explore humanities-based approaches to global challenges. From these teaching circles, new courses will be proposed and selected—with two new courses being added each year. By Winter 2023, five courses offering similar high impact experiences will have served 225 students. Grant funding will support not only course activities, but also the planning and implementation of the courses, as well as faculty reassigned time allowing the courses to be co-taught by two faculty members.
"Flint is a perfect foundation from which we can explore complex questions about our world. Global processes have left Flint with a diminished industrial sector, and for that reason, people often think Flint has been left out of the global conversation," Lederman says. "But we want students to think about ways Flint is very much involved in global processes—migration patterns and Flint's continuing relevance in the auto industry, among many others."
While the primary aim of these courses is to utilize the humanities in enhancing students' cross-cultural understanding and problem-solving, there may be more immediate side effects. Research shows that small class sizes, increased faculty mentorship, and no-strings-attached access to experiences can increase academic success and graduation rates—particularly for first-generation college students, a group that represents a large portion of UM-Flint's enrollment.
As Birchok explains, "Due to a range of financial and personal challenges, many UM-Flint students do not feel empowered to engage deeply with humanities curricula. This program provides our students access to immersive experiences, expanding their professional outlook and enriching their participation in a complex society."
Logan McGrady
Logan McGrady is the marketing & digital communication manager for the Office of Marketing and Communication.