Campus News Digest | November 18-December 1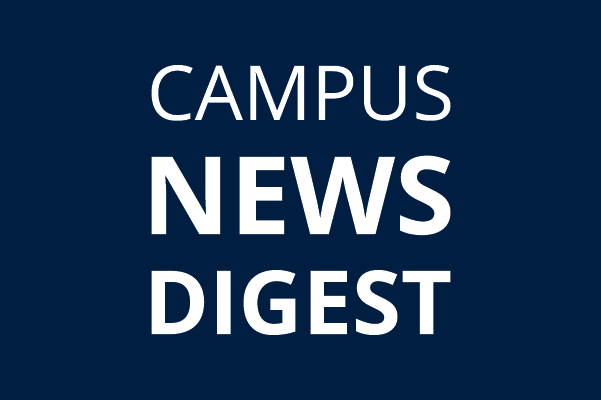 The Campus News Digest (CND) features announcements, news, and event updates relevant to the UM-Flint campus. The CND is distributed every two weeks in the UM-Flint NOW newsletter coordinated by University Communications & Marketing (UCOM).
Transgender Day of Remembrance Memorial Luncheon
In recognition of Transgender Day of Remembrance, the Center for Gender and Sexuality will host a luncheon to memorialize those that have been murdered as a result of transphobia. Attendees will hear from Assistant Attorney General Sunita Doddamani about her work as head of the Hate Crimes Unit in Michigan. The free event is Wed., Nov. 20 at 12 p.m. and will be held in the Riverfront Banquet Center. Registration required.
Want to learn a language? For free?
Students, faculty, and staff at UM-Flint now have free access to Mango, an award-winning learning resource that combines content, technology, and an adaptive algorithm for language learning in a fun way. Many languages from which to choose, include Spanish, Arabic, Chinese, Hindi, Russian, Japanese, German, French, and more.
Learn more about Mango during International Education Week at a Mango Languages Drop-In Lab Presentation by Liz Svoboda in the library computer lab 313 on Mon., Nov. 18 from 1:30 to 2:30 p.m.
LinkedIn photoshoot for students
The Society for Human Resources Management is hosting a LinkedIn photoshoot for UM-Flint students on Mon., Nov. 18 from 11 a.m. to 3 p.m. The event is first-come, first-served. Each participant will receive 2-3 edited headshots within 7-10 days. Contact almenard@umich.edu with questions.
Frida in the KIVA
The International & Global Studies program, along with the International Center and the Center for Gender and Sexuality, will present the movie Frida on Thurs., Nov. 21 in the KIVA. Beginning at 4:30 p.m., there will be a taco bar, study abroad information, and a panel discussion following the film viewing. The event is scheduled to end at 8 p.m.
Passport to the World offers teas, coffees, and treats
The International Center team invites you to join them for the upcoming Passport to the World Event during International Education Week. All are encouraged to attend and enjoy international coffees and teas, and view poster presentations from students all around the world.
Auditions for Spring Dance Concert
The Department of Theatre and Dance will hold auditions for the upcoming Spring Dance Concert on Tues., Nov. 19 at 5:30 p.m. in the Northbank Center Dance Studio. Contact Beth Freiman at bwielins@umich.edu with questions.
---
Subscribe to the UM-Flint NOW newsletter. See what's new at UM-Flint NOW with the latest news, happenings, and special announcements delivered to your inbox every two weeks.
Contact University Communications & Marketing with comments, questions, or story ideas.