U-M campuses committed to carbon neutrality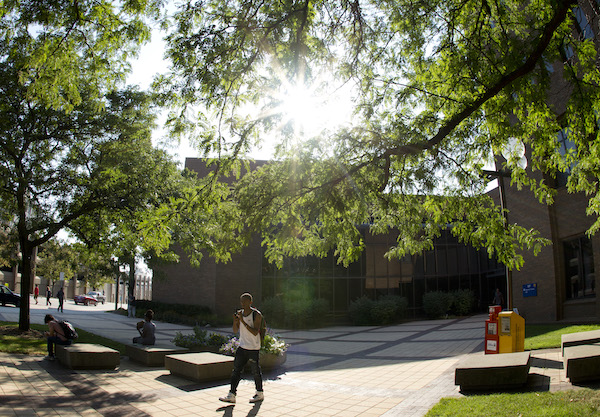 The University of Michigan-Flint will join the U-M campuses in Ann Arbor and Dearborn in the fight against greenhouse gasses.
University of Michigan President Mark Schlissel and his Commission on Carbon Neutrality has defined a plan to reach carbon neutrality, with a current goal to reduce greenhouse gases to 25 percent below 2006 levels.
According to The Record, the work plan "outlines the approach, timeline, and topic areas the commission will address in developing its recommendations to the president for how U-M's three campuses can achieve carbon neutrality."
In addition, the work plan "includes the creation of several analysis teams to provide the commission with in-depth research and knowledge on a variety of topics as they explore the path to carbon neutrality for the university and region."
UM-Flint faculty, and faculty from all U-M campuses, with relevant expertise and experience are invited to self-nominate to lead a small internal analysis team comprising faculty, students, and staff, in consultation with external advisors. Analyses will be submitted to the Commission for consideration and potential inclusion in Commission recommendations. Faculty effort and student labor devoted to internal analysis teamwork will be funded by the Commission.
These internal analysis teams will be formed to address a variety of issues, including the following topics, and other ad hoc teams may need to be formed throughout the process:
Building standards
Energy consumption
Commuting
University travel
Food
General purchasing
Biosequestration and offsets
Campus culture and communication
External collaboration
For more on the university's goals and efforts towards carbon neutrality, visit the Planet Blue website.
Contact University Communications & Marketing with comments, questions, or story ideas.