University collaborates with Flint community center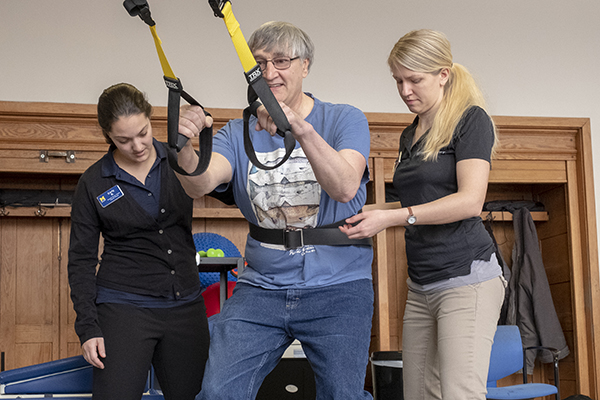 Maryum Rasool considers tapping into area resources a key part of her job as executive director of the Sylvester Broome Empowerment Village (SBEV) in Flint.
The community center on Flint's north side runs an array of programs and services, and leveraging the skills of those within the region is crucial. The center's ever-expanding connections with UM-Flint have played an important role in its success, Rasool said.
PT Heart, a student-led clinic, offers free physical therapy, health education, and rehabilitation treatment to uninsured and underinsured people at the North Saginaw Street facility.
The university's Pop-Up School, which provides play-based literacy, math, science, and social studies activities for young children, regularly visits the center.
The Office of University Outreach hosts free business boot camps on-site, which help adults and teens hone their entrepreneurial skills. Outreach also coordinates a series of volunteer opportunities for UM-Flint faculty, staff, and students at the community center. SBEV has also hosted various Outreach-led events.
"The Sylvester Broome Empowerment Village is a valued community partner that continues to provide endless opportunities for our students, faculty, and staff to engage with the community in meaningful ways," said Paula Nas, director of University Outreach. "The Office of University Outreach looks forward to building on the existing collaborations as we explore new routes for engaging the campus community with the multitude of programs that are offered at SBEV."
Rasool, who earned her bachelor's degree in communication from UM-Flint, characterized the contributions of the university community as "beautiful and helpful."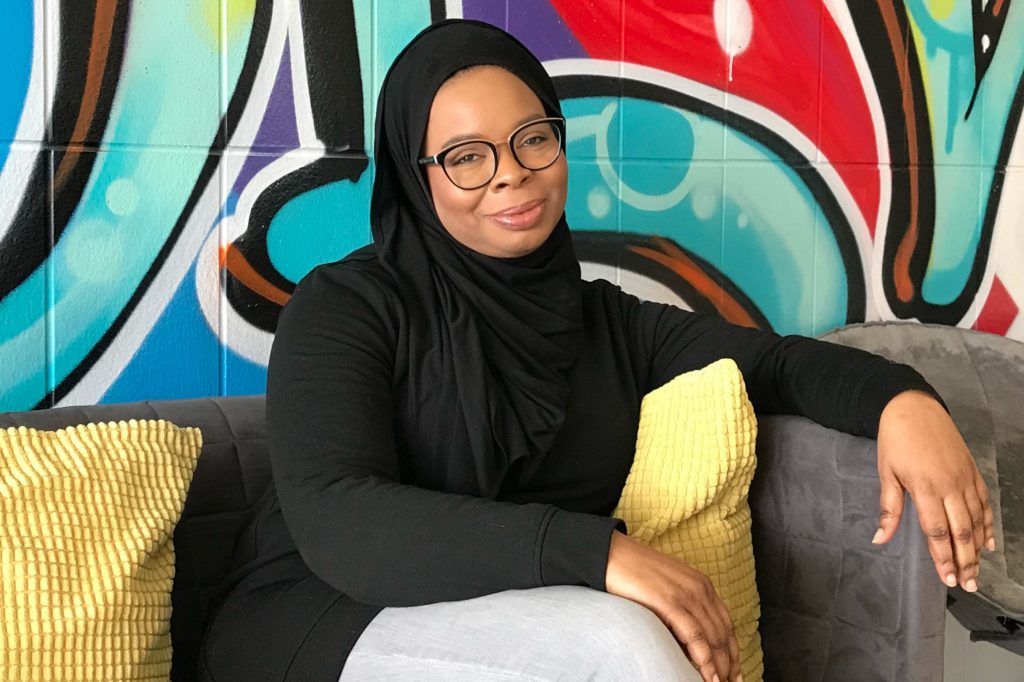 "I really believe in Flint and the willingness of Flint residents to give their time and talents," Rasool said. "UM-Flint really represents that culture of Flint, which is about the willingness to help. It says a lot about the connectivity the university has to all of Flint."
PT Heart moved its operations into the center this past fall. The space provides two separate treatment rooms, depending on the patients' level of mobility, said physical therapy student Cody Chapman. There is also a long hallway for patients to practice walking.
Rasool said the clinic helps the community center expand its programming to a wider range of ages.
"It is now a way to engage more populations and provide a service to them from this hub in the community. It's a nice connection for families who don't have proper insurance or who don't have enough money for copays. I now have a service I can promote to them. It's in the neighborhood. It's close to them," she said.
Rasool said she hopes to build more connections with the university, including offering area youth a chance to spend time on campus.
"I want our youth to know that UM-Flint is not just a building downtown or the people that come to do these services with us, but it's a school that they have an opportunity to attend," Rasool said. "One of the jewels of Flint is UM-Flint."
Contact University Communications & Marketing with comments, questions, or story ideas.