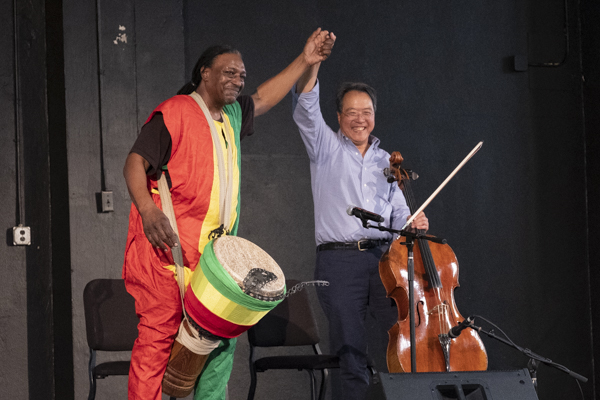 A gymnasium inside Flint's historic Berston Field House was filled wall-to-wall Thursday evening with community members cheering on local artists. The gathering followed a "day of action" focused on harnessing the power of culture and the arts to transform communities and lives across the city.
Jazz, African dance, mariachi, poetry and other rousing artistry were part of the Community Cultural Showcase, one of two events featured in Flint as part of the University Musical Society (UMS) residency with acclaimed cellist Yo-Yo Ma.
Developed as a partnership between community members and the University of Michigan-Flint, the "day of action" was a featured part of the UMS residency. Themed as "Flint Voices: Culture, Community, and Resilience," the day's events explored how culture has raised the city's many voices, forging a strong community and a shared, forward-looking narrative for Flint.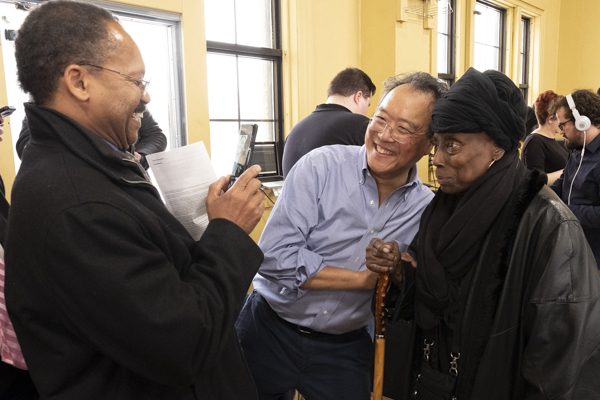 "Culture matters because it helps us connect and understand one another," said Yo-Yo Ma. "And it's only through connection and understanding that we can create strong, inclusive, and resilient communities and build a better future."
"I have watched with the nation as Flint has done just that."
Earlier in the day, Yo-Yo Ma, along with local cultural, community and civic leaders, participated in an immersive strategy session with 30 local organizations to identify collaborative cultural opportunities in Flint's diverse communities.
Sue Alcock, interim provost and vice chancellor for academic affairs at UM-Flint and a key sponsor of the residency, was moved by the day's activities.
"It's exhilarating to be part of an inspiring project that seeks to heal and to bring people together," said Alcock. "Arts and culture have long played a key role in how we have imagined and built our past, present, and now, our future, and we're elated that Yo-Yo Ma wants to shine a spotlight on the strong and talented community that is Flint."
Contact University Communications & Marketing with comments, questions, or story ideas.