Service-learning expertise strengthens international collaborations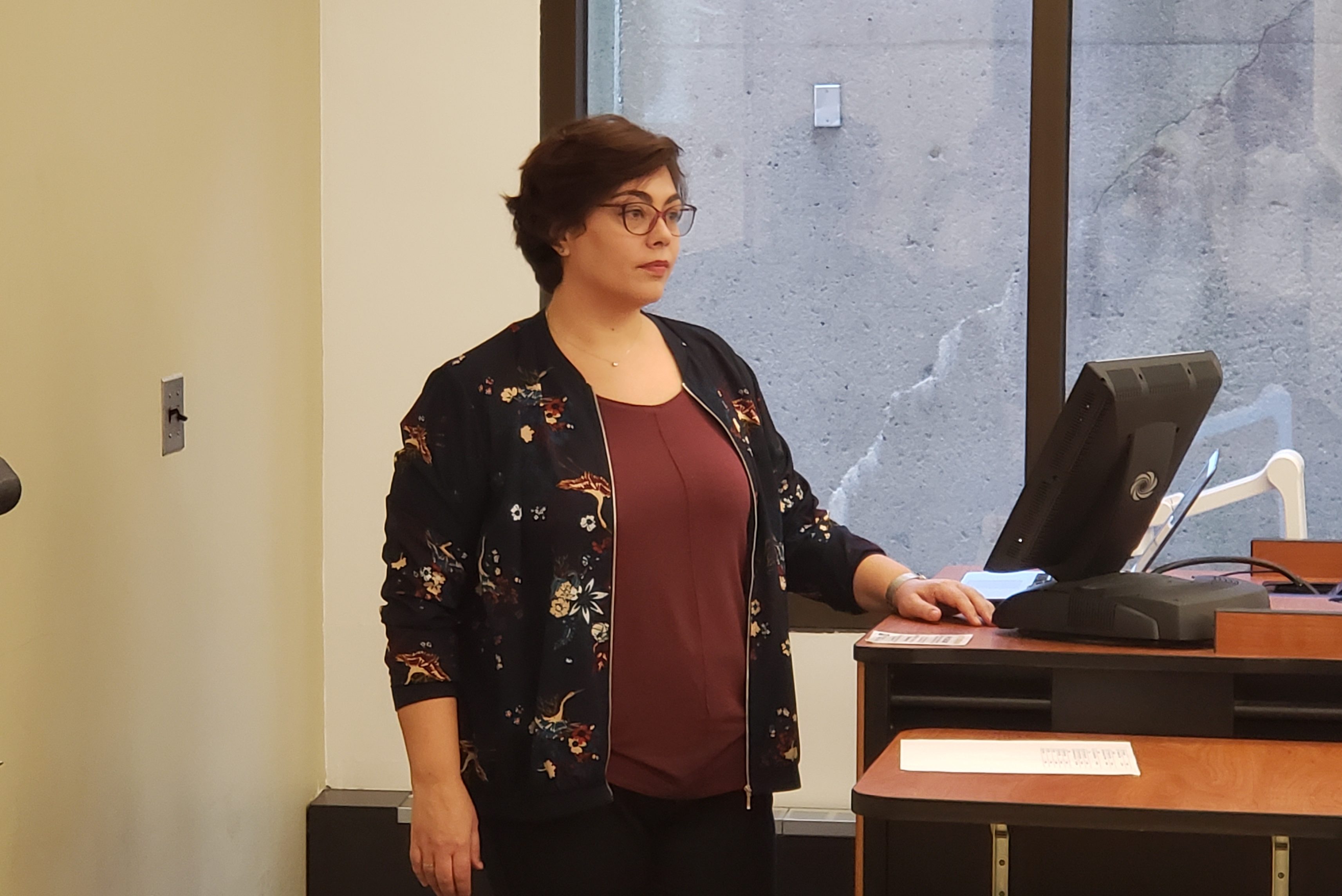 Through her charming and noticeable Spanish accent, Dr. Isabel Lopez-Cobo told the audience of more than 50 students and faculty, "you all will especially enjoy this presentation today because my English is perfect." As the room collectively laughed at the joke, Lopez-Cobo beamed with a huge smile and began her presentation about the transformative power of community in schools and education.
The most compelling takeaway from Lopez-Cobo's was how certain Spanish and Brazilian schools approach public education. By placing strong emphasis on community collaboration, these schools develop teaching and learning models that heavily involve families and the community as a whole in the actual classroom.
Those in attendance were most intrigued by the impressive academic outcomes of the Spanish and Brazilian students through this approach, especially compared to student achievement in the United States.
A visiting international scholar and assistant dean of education and psychology at Universidad Loyola Andalucia in Seville, Spain, Dr. Lopez-Cobo's presentation was partly related to her research at the University of Michigan-Flint this past fall semester.
Working closely with faculty and students in UM-Flint's School of Education and Human Services (SEHS), Lopez-Cobo spent the fall semester researching UM-Flint's service-learning approach to education along with other educational techniques offered through SEHS's general curriculum.
Her journey from Seville to Flint was made possible as part of an an international collaborative relationship with Universidad Loyola Andalucia forged by UM-Flint and, in particular, SEHS.
A few years ago, Dean and Associate Dean Sapna Thwaite of SEHS sought these collaborations to increase global learning opportunities for UM-Flint students and faculty.
"We understood that to develop global leaders in education and social work," said Thwaite, "we had to increase international educational experiences that would help our students and faculty develop in ways not possible when limited to studying in one's own country..
"Developing a greater understanding of the global community, increasing cultural sensitivity and learning more about the challenges that people of color and immigrants in the U.S. face on a daily basis makes an incredible difference in how you address issues of education and social well-being."
Since that time, SEHS has solidified five international collaborative relationships with global universities, including Universidad Loyola Andalucia in Spain, Greifswald University in Germany, Fort Hare University in South Africa, Avans University in the Netherlands, and University of Helsinki in Finland.
"These types of rewarding opportunities are vital to the distinct educational experience we provide UM-Flint students to help them develop the tools they'll need to thrive as leaders in their organizations and communities," said Thwaite.
By engaging in a regular exchange of faculty and students with these global universities, UM-Flint is developing globally-conscious citizens who will make positive impacts in their communities by taking innovative approaches to addressing challenges."
Currently, SEHS is looking to garner additional resources to help expand these opportunities for its faculty and students through its Student International Initiatives fund.
Contact University Communications & Marketing with comments, questions, or story ideas.