UM-Flint's School of Education and Human Services grows international partnerships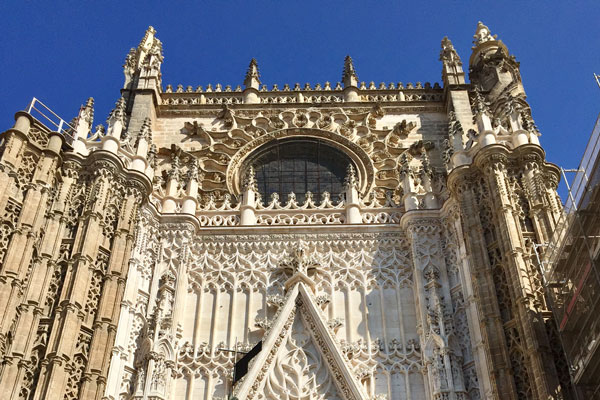 UM-Flint's School of Education and Human Services (SEHS) is actively developing international partnerships with universities around the world.
SEHS is creating these connections with universities that offer education and social work programs.
"We are creating hosting and transfer agreements with international partners, developing student exchange agreements, and creating professional development opportunities for international faculty to come to our campus," said Dr. Sapna Thwaite, associate dean of the school.
So far this semester, SEHS is finalizing agreements with Universidad Loyola Andalucia in Spain, Canterbury Christ University in the United Kingdom, Antonio Ruiz De Montoya Universidad Jesuita in Peru, University of Helsinki in Finland, and University of Otago in New Zealand. It is also developing partnerships with a university in China.
Each agreement is tailored to the university involved, but the partnerships benefit students, faculty, and the university overall, Thwaite said.
"Education and Social Work students will become teachers, social workers, educational leaders, and mental health professionals. International educational experiences will help them develop and grow in ways that are nearly impossible when limited to studying in one's own country," Thwaite said, such as "developing a greater understanding of the global community, increasing cultural sensitivity, and learning more about the challenges that people of color and immigrants in the U.S. face on a daily basis."
The partnerships help in a myriad of ways, Thwaite said.
"International partnerships will help faculty broaden their own perspectives of learning and developing in a different cultural context, and they will be able to bring back this newfound knowledge to their own students on campus," she said. "These partnerships will enable our faculty to collaborate with faculty abroad on research, and learning/teaching related issues of common interest."
SEHS is currently examining eight partnership possibilities in total.
"As SEHS continues to grow and develop new programs that reflect the needs of well-prepared teachers and social workers, our international initiatives bring a value-added component to our curriculum," said SEHS Dean Robert Barnett.
"Students now have the opportunity to experience education and social work systems in countries from around the world.  Bringing an international perspective to disciplines that are urban and community based in nature will add strength to the skills that our students will take into the workforce after they graduate."
Contact University Communications & Marketing with comments, questions, or story ideas.