History department and local makerspace "forge" innovative partnership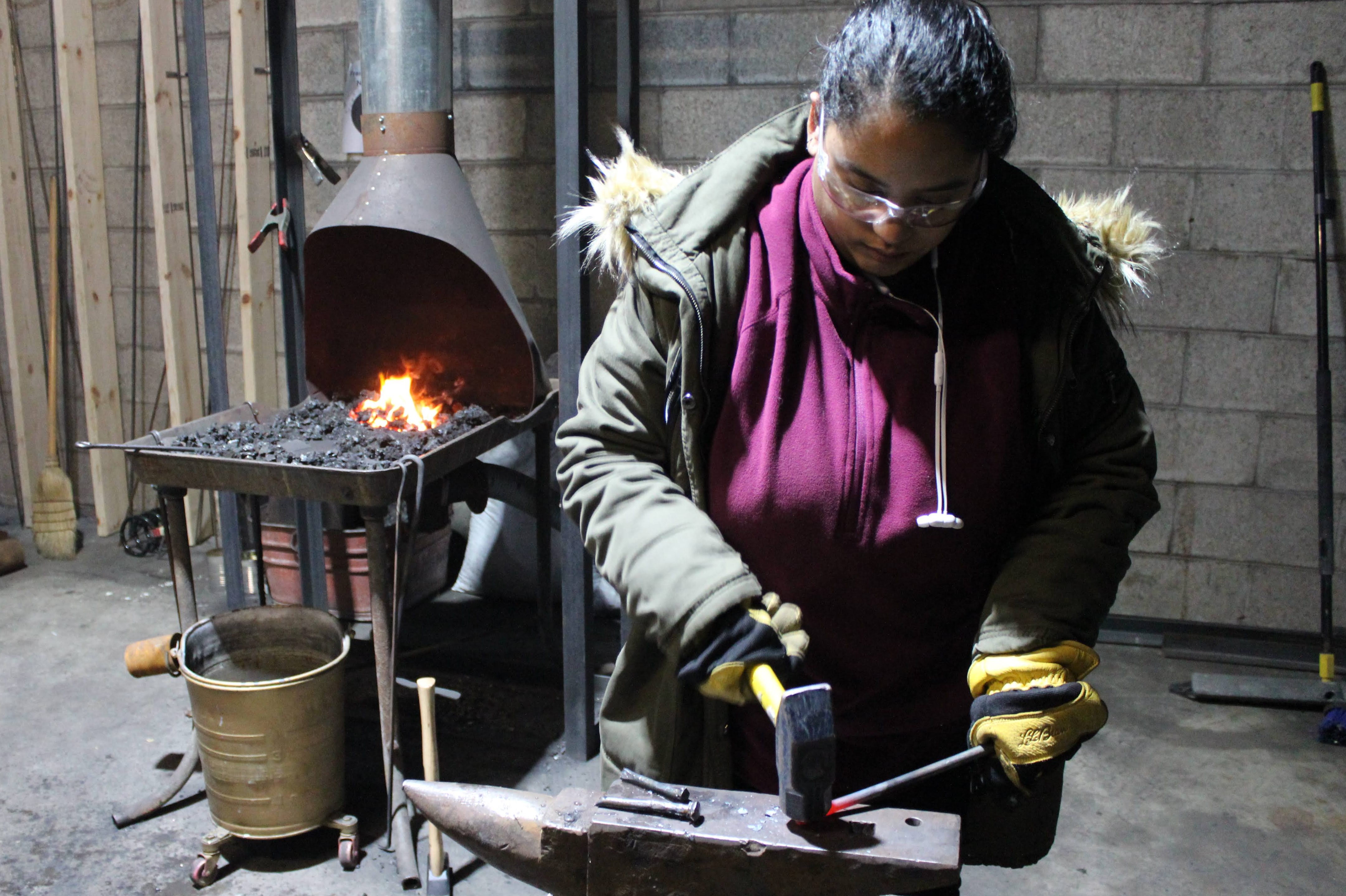 University of Michigan-Flint students will be able to check out 48-hour passes from the Frances Willson Thompson Library to a local makerspace starting in January.
The university's history department, utilizing Wyatt Program funds, has purchased 15 passes to Factory Two, a facility located close to campus in Flint's historic Carriage Town neighborhood.
Any student at the university can use the pass, which provides access to the tools and work space at Factory Two. Anyone using the equipment at the facility must first take an introductory how-to session, which often carries a nominal fee for materials provided, said Thomas Henthorn, a Wyatt Endowed Professor of Public History at UM-Flint who helped spearhead the initiative to provide passes to students.
The facility has numerous resources for crafting and creating, which include, but are not limited to, a metal shop, blacksmithing forge, vinyl cutter, 3-D printing lab, paper and textile screen printing, a soldering workbench, and design computers.
"Community is the defining element of the maker movement, and as communities, makerspaces exemplify coworking, collaboration, teaching, learning, and an open sharing of ideas," said Henthorn.
Henthorn is currently teaching a UM-Flint history class that makes use of the Forge at Factory Two so students can learn blacksmithing firsthand.
"The blacksmithing is part of a unit on craft demonstrations and open air museums," he said. "Students had to research and write a short paper on blacksmiths and their role in pre-industrial economies. They gave a presentation on blacksmithing skills that combined craft demonstration and the content of their research paper."
Students learned the basics of how to use a hearth and an anvil, and how to make tools such as rivets, spoons, and s-shaped hooks.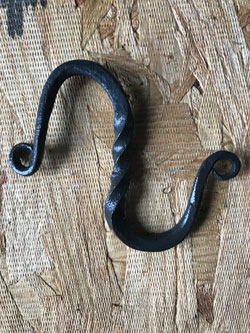 Tabitha Robinson, a UM-Flint student, said learning the ins and outs of blacksmithing added another layer of learning.
"You almost get to a different reality," she said. "You can imagine more what the theorists were talking about. You are seeing it in real life."
Robinson said the space could be valuable for student groups needing space to meet, to make t-shirts, or to use the equipment.
"Factory Two is a nice, easy, and local way to do it," she said.
"Anyone interested in utilizing the equipment or space should file a reservation with Factory Two, but can do this before checking out the pass from the library," said Jon Hardman, the director and co-founder of Factory Two. "And often, more than one person can utilize the pass at a time. For example, one pass would get up to eight people into the meeting space."
Hardman encouraged anyone to contact Factory Two about how many people can utilize a pass for a particular project.
The passes will be available at the library circulation desk, said Liz Svoboda, associate librarian and head of circulation. There will be no limit on how many times a student can check a pass out.
Contact University Communications & Marketing with comments, questions, or story ideas.