Flint doctor and philanthropist is UM-Flint's December Commencement speaker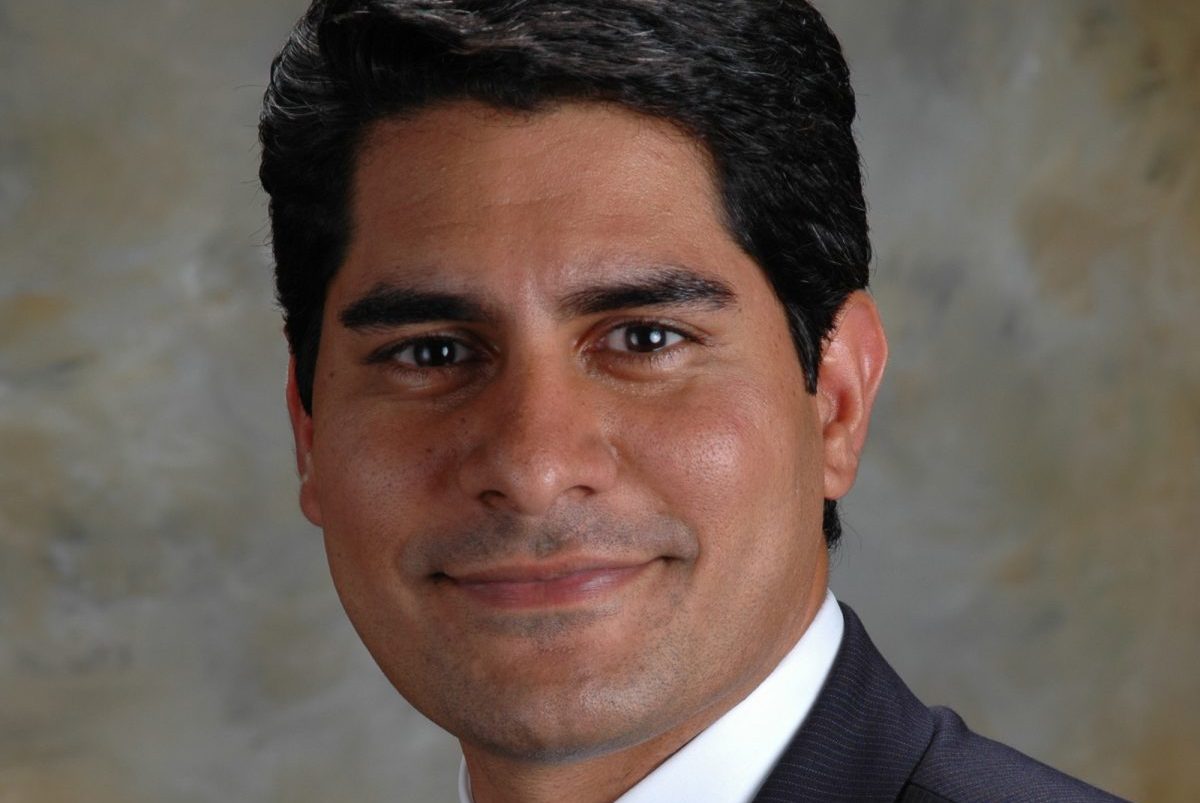 Bobby Mukkamala, MD will be the keynote speaker at the December Commencement Ceremony.
He is a Flint doctor, philanthropist, and contributor to community progress.
Dr. Mukkamala, a head and neck surgeon, has a private practice in Flint. He shares an office with his wife, Dr. Nita Kulkarni, an obstetrician-gynecologist.
He graduated from the University of Michigan Medical School and completed his residency at Loyola University Medical Center. He serves on the board of trustees for the American Medical Association.
A part owner in multiple downtown Flint restaurants, Dr. Mukkamala is very involved in community development in the area.
He is a past chair of the Community Foundation of Greater Flint, and is the current chair of the Foundation for Flint board of directors. The Foundation for Flint, a supporting organization of the Community Foundation, was established in 2016 to assist in the recovery from the Flint water crisis. Dr. Mukkamala is a past president and still serves on the board of the Genesee County Medical Society. He is also chair of the Michigan State Medical Society board of directors.
Dr. Mukkamala grew up in Flint, and attended Powers Catholic High School. He and his wife moved back to the area in 2000. Their twin boys also recently graduated from Powers. Nikhil is studying engineering at the University of Michigan and Deven is studying economics at the University of Chicago.
Dr. Mukkamala lauded UM-Flint for playing a key role within Flint and the region.
"It's remarkable to have an educational institution of the caliber of UM-Flint here in our hometown. To have this caliber of education available is really a gem for our community," Dr. Mukkamala said.
The couple has established multiple endowed funds at UM-Flint that provide awards for student tuition and research experiences at the university. They are both currently serving on the UM-Flint Victor's for Michigan Capital Campaign Committee. Dr. Mukkamala previously served as chair for the School of Health Professions and Studies Dean's Advisory Committee.
"Dr. Mukkamala is a passionate supporter of higher education, our university, and our Flint community," said Chancellor Susan E. Borrego about the selection of Mukkamala as commencement speaker. "Whether as a doctor, philanthropist, or member of the Flint community, he demonstrates the combination of attributes we hope that our UM-Flint education enhances: academic excellence, professionalism, and community service."
"I'm so pleased he agreed to speak at our commencement, and I know his message will resonate with our students."
Contact University Communications & Marketing with comments, questions, or story ideas.