Final exam resources you shouldn't miss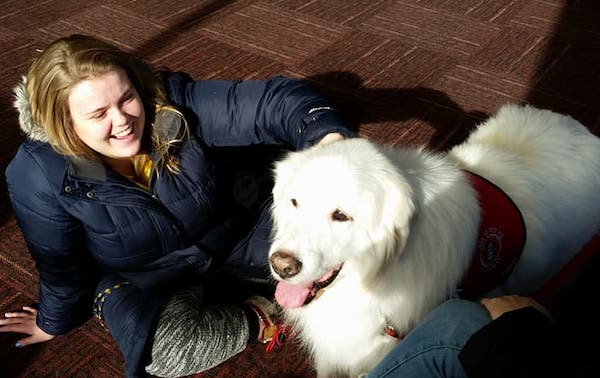 The semester is coming to an end and final exams are nearly here, but don't let it get you down! There is a wide range of resources and events to help you study and de-stress.
Get in the study zone at the library, which will be open for 90 hours straight. Bring Your Own Books (BYOB) begins December 8 at 8am and ends December 14 at 2am.
The library also has extended hours starting now and going from December 3-9 and 14-17. See the Facebook event for details and times.
Prepare for finals by attending Tutorama, which is happening on December 11 from 1 -5pm in the Library (3rd Floor) and in the Student Success Center (2nd floor UPAV). Math and science tutors will be on hand for drop-in sessions.
Rec Center
The Rec Center is offering yoga and tai chi to help de-stress.
Yoga will be December 4 at 5:30pm in Rec Center room 11.
Tai Chi is happening December 11 at 5:30pm in Rec Center room 11.
These activities are co-sponsored by the WEC/LQBTQ+ Center.
The Intercultural Center is hosting Fuel for Finals on December 11 from 4:30 to 6:30 pm. Enjoy a meal at the ICC and connect with other students as you prepare for exams.
Everyone's favorite visitors will be on campus to help pet the stress away on December 12 from 11am to 1pm at the Library (3rd Floor Lobby) and the Student Veterans Center (1st Floor UPAV).
Housing & Res Life
Late Night Breakfast is back! Join us December 13 at 10pm on the 3rd floor of UCEN. Enjoy stress relieving activities and FREE massages! Bring your UMID to participate.
Don't forget to use the #UMFlintFinals hashtag while you're posting about dogs, or venting about that math exam!
Best of luck to everyone on finals, and we're looking forward to seeing some of you at Commencement!
Contact University Communications & Marketing with comments, questions, or story ideas.