Mythbuster and author Kari Byron speaks at UM-Flint's Critical Issues Forum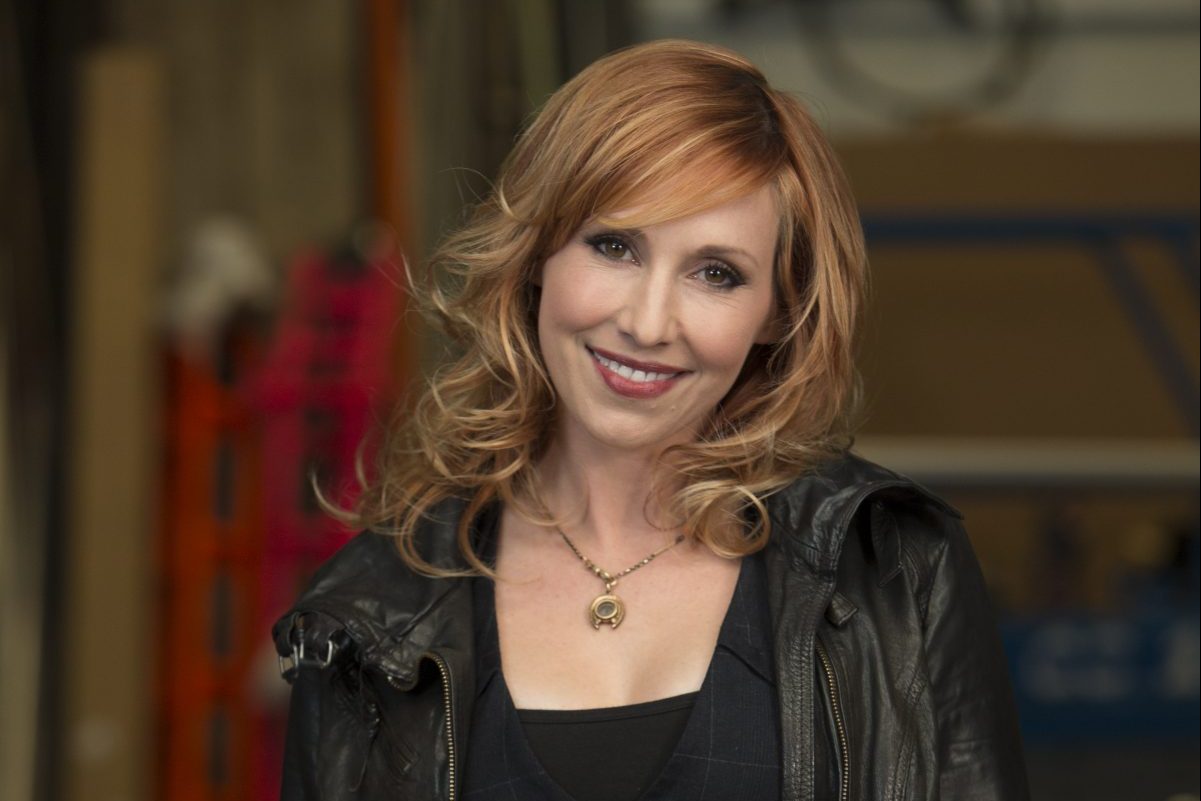 "You know, I promised my mom and dad I wouldn't do anything stupid after I got out of college," said Kari Byron as she prepared to test a myth about the brace-for-impact position passengers are instructed to assume during an airplane crash. "Sorry, mom."
Over the course of almost 250 episodes of the popular television show MythBusters, the artist turned television star and author tested hundreds of myths, usually involving explosions, car wrecks, weaponry, and a host of other things any parent might consider "stupid."
Along the way, though, something interesting and unexpected happened. Due to her unbridled enthusiasm and willingness to "crash and learn" in front of an audience, Byron became one of the most recognized and respected women in science entertainment, a role model for young women, and an ardent supporter of STEM education.
On November 29, Byron will be on the University of Michigan-Flint campus as the second speaker in this year's Critical Issues Forum series.
The fact that UM-Flint is welcoming to campus one of the most recognized faces in the movement to involve young girls in STEM education is no accident. From innovative new degrees like the bachelor of science in Green Chemistry to the new $39 million expansion to the Murchie Science Building, it's clear that the future of STEM on the UM-Flint campus is happening right now.
Byron will present at the ticketed Critical Issues Forum luncheon that begins at 11:45 a.m. in the Northbank Center Ballroom, then again at the Sullenger Dialogue at 1:45 p.m. in the Northbank Center Park Place Room, an event that is free and open to the public.
Fresh off the release of her new book, Crash Test Girl, Byron's talk will focus on the perfect tool for busting myths and solving everyday issues like love, career, and overcoming setbacks: the scientific method.
The Sullenger Dialogue will be moderated by associate professor of organic chemistry Jessica Tischler, PhD. A book signing for Byron's Crash Test Girl will take place immediately following this event.
Contact University Communications & Marketing with comments, questions, or story ideas.