Showcase celebrates $56 million Victors for Michigan-Flint campaign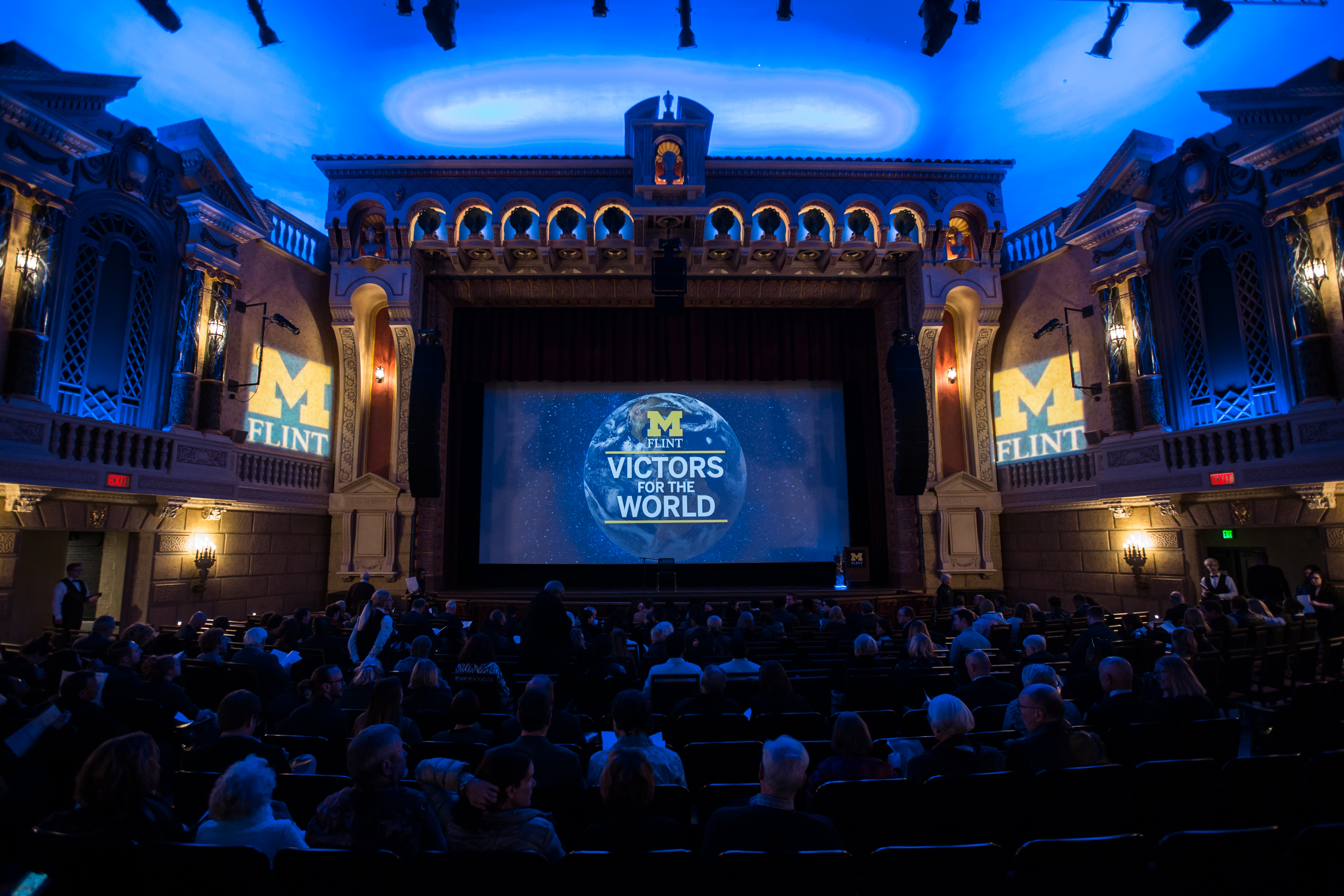 The University of Michigan-Flint had over 56 million reasons to celebrate on the evening of November 14.
It was a celebration of the most successful capital campaign in the history of the University of Michigan-Flint. It was a showcase of the students, faculty, and staff that stand to benefit from the Victors for Michigan-Flint campaign for years to come. It was a night to give thanks to the thousands of generous donors, alumni, and friends of UM-Flint that gave in record numbers.
More than 200 supporters came out to mark the successful completion of the Victors for Michigan-Flint campaign at the "Victors for Michigan Showcase at the Capitol Theatre," a campaign that, to date, has raised $56,555,857.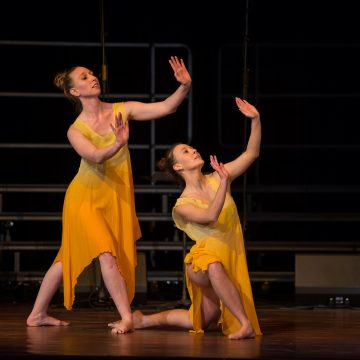 The showcase featured performances by students and faculty as well as stories that highlight the impact the campaign had—and will continue to have—on student support, engaged learning, and other bold ideas that drive campus growth and student success.
"I am grateful to all of you—our alumni, friends, faculty, staff, and students—that gave what they could to us during this campaign because you believe in us," said Chancellor Susan E. Borrego, one of several speakers in the program that included the Charles Stewart Mott Foundation's Ridgway White and alumnus David Zick ('73), among others. "You believe in UM-Flint, our faculty, our staff, and, most importantly, our students. Thank you all."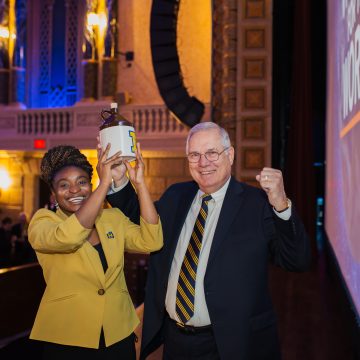 The celebration at the recently renovated Capitol Theatre also featured videos and performances by the university's Chorale & Chamber Singers, Ada Hopkins Music Scholarship recipient Michael Abbasspour on classical guitar, and Theatre and Dance Scholarship recipient Chelsey Zappella along with UM-Flint dance instructor Emma Davis and Professor Emerita Carolyn Gillespie.
"The philanthropic response to our university during this campaign has been outstanding, enthusiastic, and empowering," said Mary Jo Sekelsky, interim Vice Chancellor of University Advancement. "Thanks to the generosity of our alumni, faculty, staff, foundations, and friends of the university, our students will see the benefits of this campaign for years to come."
The Victors for Michigan-Flint campaign was the most successful campaign in the history of the university, and set many milestones along the way.
The $56 million dollars raised is 141% of the original $40 million goal;
more than 4,200 donors made more than 12,500 gifts;
88% of donors to the campaign gave $1,000 or less;
more than 250 new scholarships were created;
and approximately $12 million was raised in student support.
The campaign will end at the close of 2018. If you wish to make a gift to the Victors for Michigan-Flint campaign, you may do so through the secure Leaders & Best online giving site.
Contact University Communications & Marketing with comments, questions, or story ideas.