Governor announces new Cyber Hubs at Northern Michigan University and University of Michigan-Flint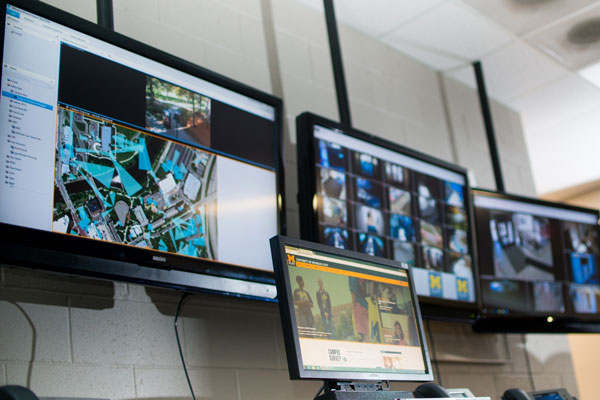 Today at the 2018 North American Cyber Summit in Detroit, Governor Rick Snyder announced that two new hubs will be opening as part of the Michigan Cyber Range Network. The hubs at Northern Michigan University and at the University of Michigan-Flint are planned to open in partnership with Merit Network and the Michigan Defense Center, an extension of the Michigan Economic Development Corporation (MEDC), in the next six months and will help expand the cyber ecosystem to the Upper Peninsula and Genesee County.
"Cybersecurity is at the forefront of almost any conversation across multiple industries as technology continues to advance at a rapid pace," said Governor Snyder. "The demand for talent in the cybersecurity field continues to increase and it is critical for Michigan to fill this talent pipeline. The expansion of the Michigan Cyber Range with these two new hubs demonstrates Michigan's dedication to continue offering students and their surrounding communities the tools and resources needed for jobs of the future."
"The University of Michigan-Flint recently added several emerging areas of study and training to our campus and serving as a hub for the Michigan Cyber Network adds to that momentum," said UM-Flint Chancellor Susan E. Borrego. "We are excited to be a part of this statewide initiative and look forward to cultivating a talented cybersecurity workforce through leading-edge education and training."
Cyber Range Hubs establish Michigan as the national epicenter for security training and workforce development, hosting events, exercises and training classes. Statewide hubs operate as a physical extension of the Michigan Cyber Range, the nation's largest unclassified cyber range. The hubs offer industry-recognized certifications, exercises and workshops aimed at qualifying individuals for positions and contracts in cybersecurity fields.
"In Governor Snyder's Protect & Grow initiative, the Michigan Defense Center is executing against one of the key objectives, which is to lead the nation in Department of Defense/State Cyber Operations Integration," said Sean Carlson, Executive Director of the Michigan Defense Center. "The State of Michigan is without a doubt one of the nationwide leaders when it comes to integrating both the state and federal government in cyber operations. These new cyber ranges are just another example of Michigan leadership and dedication to making cybersecurity a priority."
The expansion of the Michigan Cyber Range, powered by Merit Network, is a critical strategy included in the 2015 Michigan Cyber Initiative, spearheaded by Governor Snyder. As a state-run test program that hones security software and cyber defense skills, the Michigan Cyber Range offers cyber exercises, product testing, digital forensics, and more than 40 professional certifications based on the National Initiative for Cybersecurity Education (NICE) framework.
"The Cyber Range Hubs at Northern Michigan University and University of Michigan-Flint will give students and the community access to world class, hands-on cybersecurity education," said Dr. Joe Adams, Merit's vice president for Research and Cyber Security. "Cyber Range Hubs serve as a magnet site for the cybersecurity ecosystem. These partnerships are a great opportunity for Michigan, and I'm sure once open, will have an immediate positive impact on students and the area's workforce."
Since 2015, the Michigan Defense Center/MEDC has provided funding for cyber ranges in Battle Creek, a Macomb Oakland University Incubator in Sterling Heights, Pinckney Community High School, Wayne State University, West Michigan Center for Arts and Technology and at the Detroit Arsenal with U.S. Army TARDEC. These Hubs serve as centers for the cyber ecosystem within their communities.
"Michigan is focused on creating innovative solutions to prevent and respond to cyber threats, including building a holistic 'cyber ecosystem' in which both the public and private sectors work collaboratively," said Sarah Tennant, strategic advisory in cyber initiatives at the MEDC. "These new hubs will continue the development of a robust cybersecurity community focused on connecting the interests of the cyber, automotive, defense and aerospace industries."
Contact University Communications & Marketing with comments, questions, or story ideas.