Alumna is UM-Flint's India-based international recruitment coordinator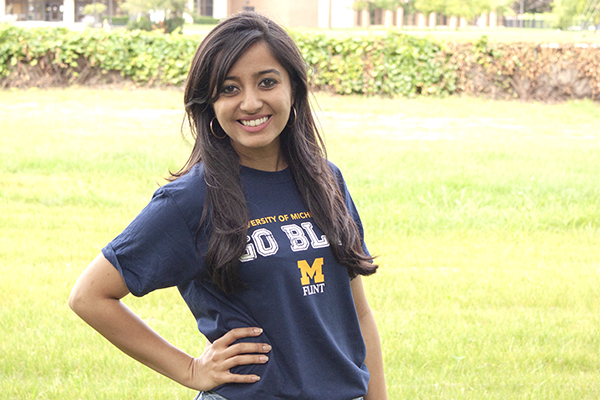 Ten years ago, Riddhi Mehta was a recent college graduate from India looking to decide what came next. She applied to a range of universities in France, Spain, the United States, and the United Kingdom with a goal of earning her master's degree in business.
The more research she did, and the more she talked to staff and students, the more the answer became clear to her that University of Michigan-Flint was the right place. She was intrigued by the flexibility and variety of the MBA program, the range of students across ages, backgrounds and countries, and the support of the staff.
"I just felt I could see myself there. It seemed like the perfect fit for me," Mehta said.
The next decade proved her right, as Mehta earned her master's degree at UM-Flint, conducted recruitment and retention research for the university's Office of Graduate Programs, and last year, became an India-based recruitment coordinator for the university.
Mehta travels across India, throughout Asia, and beyond to meet with prospective students and parents about UM-Flint. She sees herself in the questions students have, and she sees her parents in the questions that family members of prospective students have when she meets with them.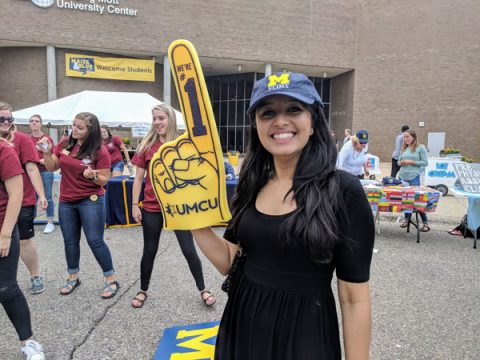 "It's more than just a job," Mehta said. "I draw on a lot of personal experience."
That experience includes working with the International Center as a student, first at the front desk, then in a variety of other admissions roles. It includes serving as president of the International Student Organization as a student, which hosted a series of cultural events, campus gatherings, and community service outings. And that experience includes building lasting friendships with people on campus.
Mehta added to her UM-Flint history this August and September by visiting campus for several weeks. Two weeks were dedicated to meeting with people across the university about recruitment efforts overseas.
"As I walked on campus, I could see my younger self walk from the International Center to class or from the dorms to the Rec Center," Mehta said. "It was a magical feeling to relive the years that shaped me to be who I am today. I can say, hands down, that my experience at UM-Flint changed my life. It taught me some great values, helped me develop intercultural and people skills, and so much more."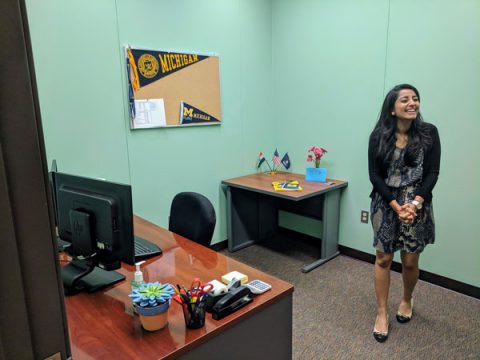 Her time at UM-Flint convinced her to spend her career in international higher education.
Kathrine Colpaert, Global Outreach Coordinator at the International Center, said Mehta plays a key role for the university.
"To have an in-country recruiter is already putting us at an advantage in terms of connecting with prospective students and their parents, but to have one of our alumni in this role is truly priceless, as Riddhi can personally vouch for the UM-Flint experience," Colpaert said.
"Riddhi is an extremely dedicated, passionate, and hard-working team member whose contributions to the university are countless and invaluable. We are incredibly fortunate to have her in this role, and on a personal level, it's just such a pleasure to work alongside someone so enthusiastic, knowledgeable, and student-centered."
Contact University Communications & Marketing with comments, questions, or story ideas.