UM-Flint activities and events celebrate Black History Month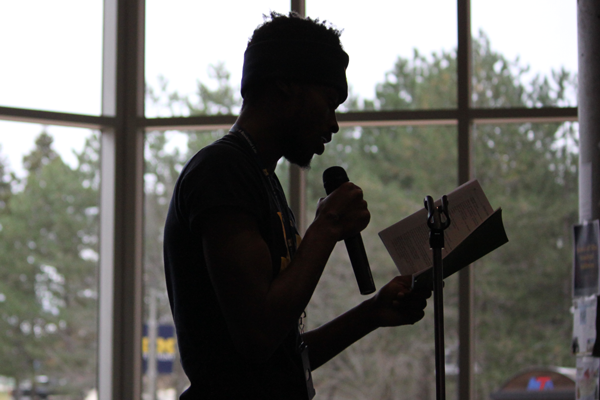 The University of Michigan-Flint will celebrate Black History Month in February with a range of events.
"The Black History Month of events moves beyond February because our lives as humans and Black/Brown people are inclusive, fluid, and prodigious," said UM-Flint Communication Studies faculty member Traci Currie, who was part of the planning committee for the month.
"And so the numerous events reflect this sort of diversity and grandeur that will touch the community personally," Currie said. "The hope is that people will come out to laugh, reflect, learn, share, and grow."
Some of the events include a movie outing, poetry slam, intersectional discussions, an open mic night, and visits to the Motown Museum and Charles H. Wright Museum of African American History in Detroit.
Within Black History Month, the university will be holding Africa Week from February 4 through February 10. This is the fourth year UM-Flint has observed Africa Week, which is organized by the Department of Africana Studies with support from several university entities.
"The primary purpose of Africa Week is not only to showcase the social and cultural inter-connectedness between Africa and the African-American/diaspora experiences, but also to increase community awareness about the significant contributions of people of Africa and African descent to world civilization," said Dauda Abubakar, an associate professor of africana studies and political science at UM-Flint and chair of the Department of Africana Studies.
Some of the activities include lectures, research presentations, dance, and art exhibits.
Contact University Communications & Marketing with comments, questions, or story ideas.