UM-Flint Chancellor Susan E. Borrego named to national higher education committee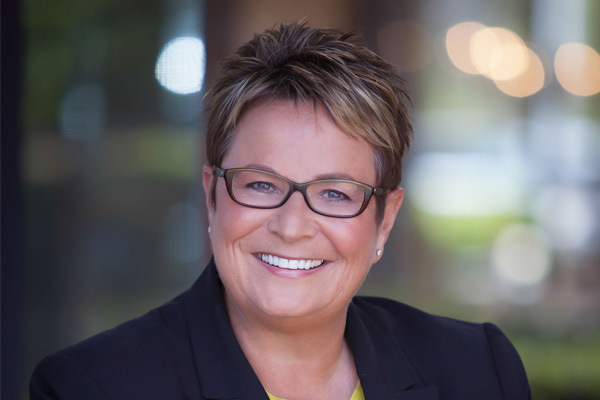 The National Association of Student Financial Aid Administrators (NASFAA) named University of Michigan-Flint Chancellor Susan E. Borrego to its Higher Education Committee of 50 or "Forward50"—a group of forward-thinking campus leaders from around the U.S. tasked with developing policy solutions that will address issues preventing students from enrolling in, paying for, and graduating from college.
Borrego's career track record of improving student success, access and affordability played a major role in her becoming part of this innovative, solutions-oriented group.
In 2017, NASFAA was awarded a Bill and Melinda Gates Foundation grant to convene the Forward50. This group is comprised of college presidents, enrollment managers, admissions staff, financial aid and bursar leaders, members of governing boards, students, and other leaders from all sectors of postsecondary institutions.
The primary objectives of the Forward50 are to:
Identify emerging policy issues that impact students and the higher education landscape in the areas of access, affordability, transparency, and accountability
Create practical solutions and recommendations for the public and policy-makers
Coalesce around the passed recommendations and present a united front when speaking about them publicly
Elevate the principles and positions put forth by the Forward50 after the grant has ended
The Forward50 will produce four white papers on specific, pre-identified policy areas related to access, affordability, accountability, and transparency. These papers will include recommendations for Congress, and will be available to the broader policy community for review and comment prior to finalization.
Contact University Communications & Marketing with comments, questions, or story ideas.