Staff Council initiative welcomes new coworkers to UM-Flint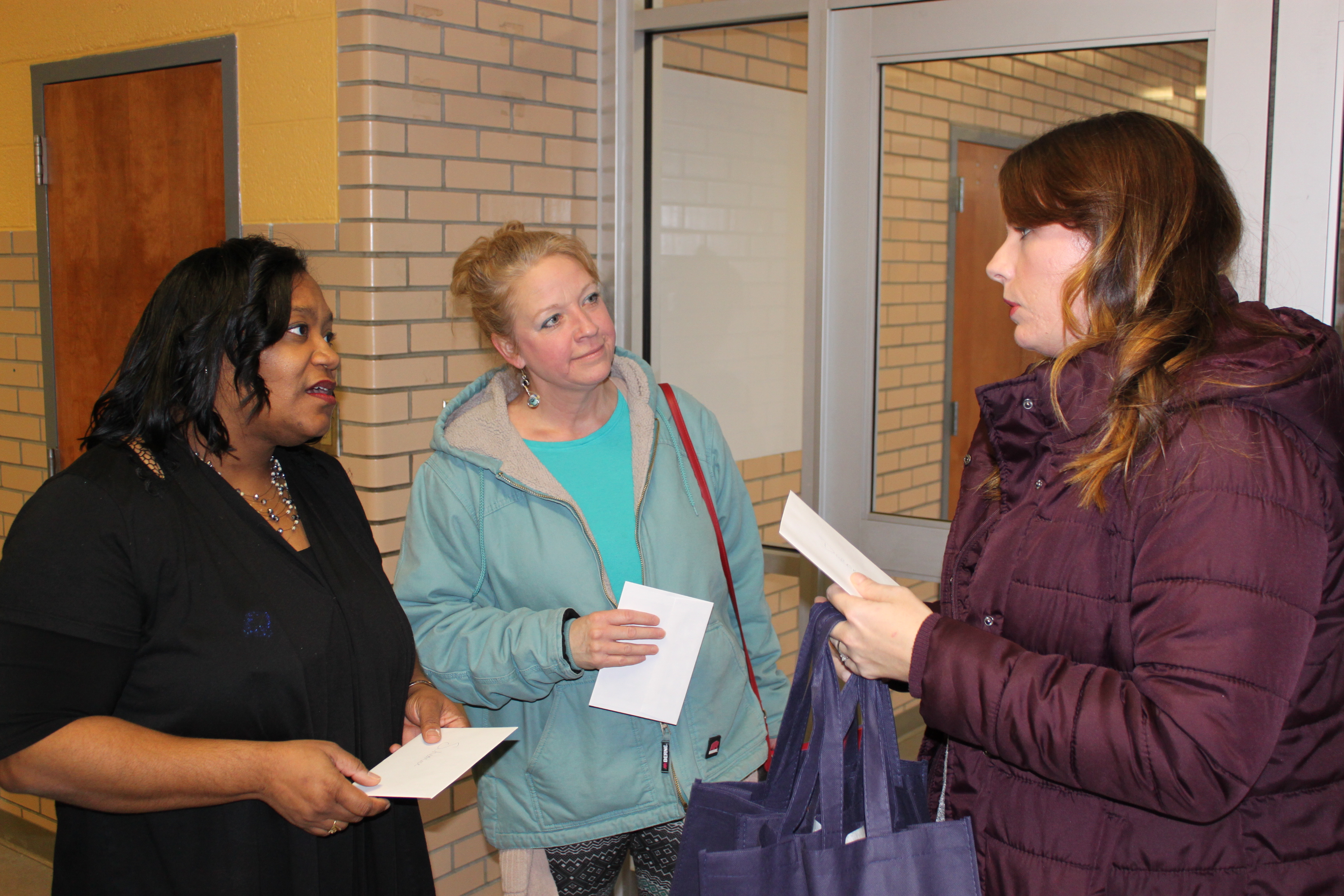 Vicki Cantrell and Shearese Stapleton received a surprise visit on a recent January morning.
Cantrell and Stapleton, who are both employed at Cummings Great Expectations Early Childhood Learning Center, were greeted at work by Melissa Richardson, a member of the University of Michigan-Flint Staff Council.
Richardson gave them gifts and welcomed them to the university as staff members. The early childhood center is a partnership between the Flint Community Schools and the University of Michigan-Flint.
The gifts included a card, soup bowl, phone wallet, and water bottle. The cards are signed by each member of Staff Council. Richardson, a business administrator within the School of Education and Human Services, encouraged them to contact Staff Council anytime they had questions or ideas.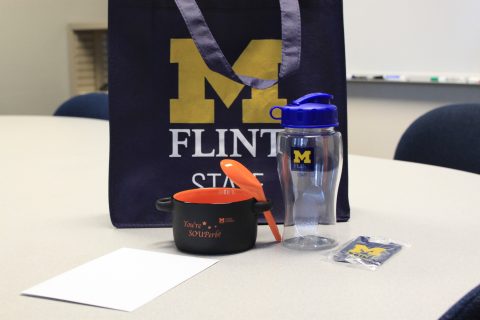 Staff Council started a welcoming committee in November 2017 to greet new staff to the university. Each month, two members of the council visit the newcomers where they work within UM-Flint.
"We want to amplify their voices, and remind them to have a good time," said Richardson, who met four newcomers in one day.
"I like it, it's appreciated," Stapleton said.  Both Cantrell and Stapleton became full-time staff members late last year. "It was a very nice gesture."
Celia Dell, a Staff Council member who works in the Office of the Registrar, recently welcomed two newcomers, including Erin Hojnacki, an annual giving officer senior within University Advancement.
"I was excited to welcome them to the university," Dell said. "We work at a great place."
The program is another way for colleagues who may not normally cross paths in everyday life to realize they have a large support network, Dell said.
Hojnacki, who started late last year, said her colleagues have made her transition into higher education smooth. The staff council gesture was the latest example.
"Everybody has been so welcoming and super helpful," Hojnacki said.
Contact University Communications & Marketing with comments, questions, or story ideas.