Public welcome to attend Veterans Day Ceremony at UM-Flint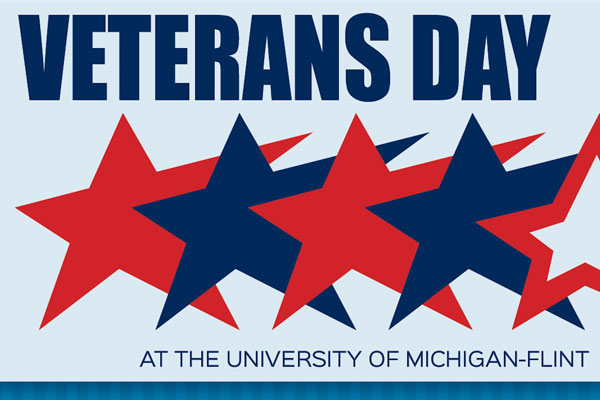 The University of Michigan-Flint will once again honor the service of all veterans at its annual Veterans Day Ceremony on Friday, November 10.
The ceremony will feature remarks from UM-Flint Chancellor Susan E. Borrego, a Chorale performance, breakfast buffet, a table honoring POW/MIA, keynote address by Brigadier General Carol Ann Fausone (Ret.), and a short remembrance ceremony outside of the University Center immediately following the program.
Geoff Roberts, program manager for UM-Flint's Student Veterans Resource Center, underscored the importance of the campus' annual ceremony. He said, "It is important to organize Veterans Day events because like many organizations, this gives us a chance to honor the service of the hundreds of veterans we have in the University of Michigan-Flint community, as well as the millions of veterans nationwide."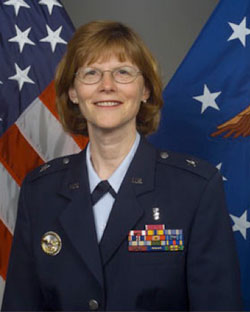 The keynote address is always a highpoint of the annual ceremony. This year, a U-M Ann Arbor alumna has been selected to deliver the speech. Brigadier General Carol Ann Fausone ('75) retired after 36 years of military service, and continues to serve in many roles that support veterans.
Roberts hopes members of the campus community and surrounding areas will take advantage of this opportunity to honor the men and women who have served in the armed forces. He said, "It is crucial that we continue to lead efforts like this to show veterans that we value them, their service, and the strengths that they bring with them to our campus and to the broader community."
Contact University Communications & Marketing with comments, questions, or story ideas.