Best-selling author Dan Heath to speak at UM-Flint's Critical Issues Forum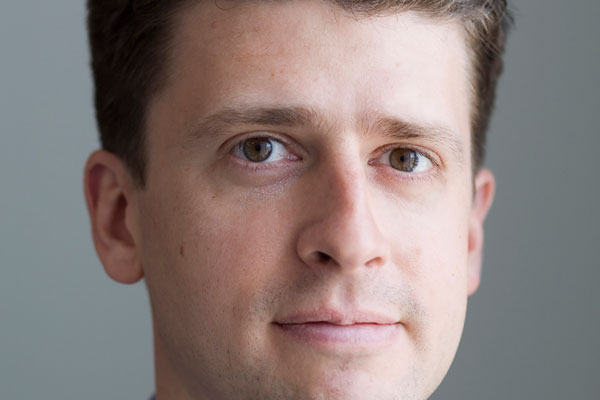 Author Dan Heath comes to the University of Michigan-Flint campus on November 2 as the second speaker for this year's Frances Willson Thompson Critical Issues Forum. The 2017-18 theme for the annual speaker series is "Dare to…," referencing the courage each of the four speakers tapped into to make change happen.
Heath has co-authored, with his brother Chip, three New York Times bestsellers: Decisive: How to Make Better Decisions in Life and Work; Switch: How to Change Things When Change is Hard; and Made to Stick: Why Some Ideas Survive and Others Die. Their newest book, The Power of Moments, was released this month.
Dan Heath is also a Senior Fellow at Duke University's CASE center, which supports social entrepreneurs. At CASE, he founded the Change Academy, a program designed to boost the impact of social sector leaders. 
Having worked as a researcher and case writer for Harvard Business School, Dan put his expertise into the co-founding of the publishing company Thinkwell, which produces an innovative line of college textbooks.
Brian Blume, PhD is a professor of organizational behavior and human resources management in UM-Flint's School of Management. He utilizes the Heaths' books in his courses. Blume said, "Chip and Dan Heath bring contemporary research to light in a meaningful, memorable way. They do a great job of using stories to illustrate their points. My students and I have enjoyed reading and applying principles from their book Switch: How to Change Things When Change is Hard."
Blume will introduce Dan Heath at the November 2nd Critical Issues Forum lunchtime presentation, and will moderate the free, public Sullenger Dialogue session that follows the luncheon talk.
Tickets for Dan Heath's Critical Issues Forum lunchtime presentation are on sale through 5 p.m. on October 31. In addition to the meal and lecture, those who purchase tickets to Heath's CIF appearance will receive a copy of his new book, The Power of Moments, which is included in the ticket price.
Contact University Communications & Marketing with comments, questions, or story ideas.