Tri-Campus Student Summit aims to connect University of Michigan campuses
University of Michigan-Flint students will meet later this month with their peers from Dearborn and Ann Arbor at the Tri-Campus Student Community Engagement Summit. It will be held at U-M Dearborn on October 21.
The free event is designed to create collaboration between students from the three campuses, and to build skills related to community engagement, leadership, diversity, and social justice.
Students are encouraged to register and attend, with bus transportation provided from the Flint campus. A new student organization on campus, the Tri-Campus Collaborative, expects to continue the goals of the summit.
This is the 2nd summit. The first was held at UM-Flint in 2015.
"Tri-campus work is very important because all three campuses are very different, but community engagement is one of the common threads between them," said Gary Ashley, a program coordinator with University Outreach at UM-Flint. "It's important for our students to understand the differences as well as the similarities. This also provides our students with a wonderful opportunity to network between the three campuses. Without these programs, it's very unlikely that our students would have deliberate interaction with each other. As a result of these interactions our students have a great opportunity to work together and create their own initiatives on campus and in the community. We also did a tri-campus Alternative Spring Break last winter in Muskegon."
The summit will include community speakers, student-led workshops, and other programming.
UM-Flint has two student tri-campus fellows, Angela Wang and Mirna Ishaq, who have worked on planning the summit.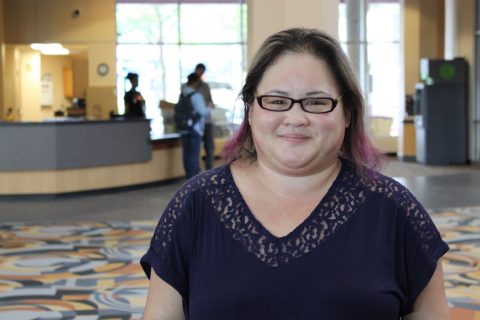 Wang said the summit gives students a chance to build bonds between the three campuses.
"Students should consider attending the summit because it allows students to discuss important topics while having fun and making new friends," Wang said. "We can apply the knowledge that we learned at the summit to make changes in our community. The Flint campus has formed a new student organization, the Tri-Campus Collaborative, to allow students the ability to continue having dialogue about campus and community issues in a safe environment among peers."
Ishaq said the new group will help students build on the knowledge they gained from the summit, and that overall the summit has the potential to make a lasting difference.
"After the summit we hope that students can use what they learned and apply it to their everyday lives," Ishaq said. We hope that we encouraged students to become more involved with their community and reach out to help others."
Contact University Communications & Marketing with comments, questions, or story ideas.