UM-Flint Explores the Power of Learning and Entrepreneurship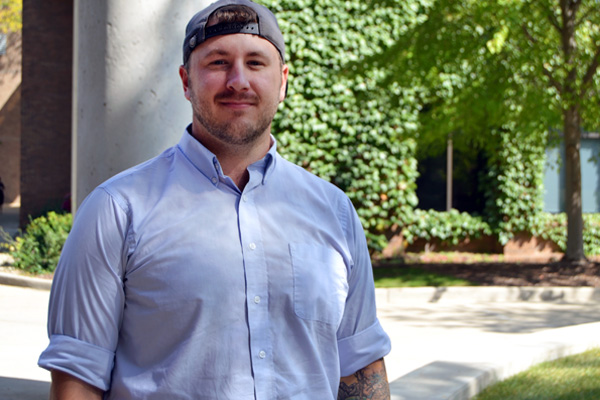 Starting in fall 2017, UM-Flint's College of Arts and Sciences, along with campus and community partners, will present a community forum series for those interested in entrepreneurship, innovation, and the power of education.
The series will feature six sessions: Problem Solving for Complexity & Change, Learning from "Failure", Creative Thinking, Risk Taking, Effective Communication, and Reflection. Each session will feature discussion between a UM-Flint faculty member and a local entrepreneur, and will be moderated by a student. The series, held downtown at the Ferris Wheel building, is free and open to all members of the campus and community.
"I think that everyone who wishes to be part of Flint's future should attend," said Roy Barnes, associate dean of the College of Arts and Sciences (CAS). "This is an opportunity for students, faculty, and community members (including our entrepreneurs) to network and learn from one another."
The series, titled Liberal Learning and Entrepreneurialism (LLE), will explore the ways in which a liberal education, like that offered by CAS, strongly prepares students for the worlds of entrepreneurship, small business, and non-profit work. "As I thought about the entrepreneurial ideals of this project," continued Barnes, "the more I was struck with the overlap between entrepreneurship and academic pursuits and the ideals of liberal learning."
The series will also give community leaders and business owners a chance to discover the value of CAS students and alumni as employees, interns, and community members.
What is Liberal Learning?
"The first thing that people should understand is that the term 'liberal learning' is not a political term, but an approach to education," noted Barnes. "The term 'liberal' is rooted in the concepts of freedom—that through knowledge and thought, we become free." A liberal learning approach combines a broad knowledge base with lifelong learning strategies.
"A liberal education is not about the test next week or landing your first job," Barnes continued, "but the creation of a fulfilling life through learning and reflection. I hope that the themes of our series on Liberal Learning and Entrepreneurialism capture this philosophy of learning."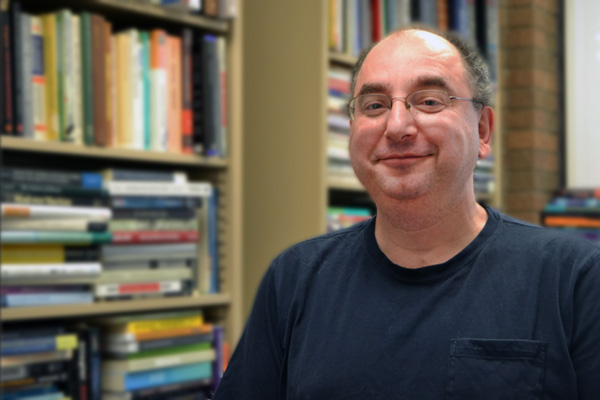 CAS provides the liberal education foundation at UM-Flint and houses 18 departments offering degrees in STEM subjects, social sciences, arts, and humanities. Whether students graduate as mechanical engineers or theatre technicians, they are required to develop skills in critical and adaptive thinking, communication, intercultural understanding, and problem solving. It's these skills, believes Barnes, that make CAS students so well suited to lead satisfying lives. And these themes that will make for such interesting discussion at the LLE series events.
Faculty moderators will include representatives from history, art, engineering, communication studies, and English. The first event, Problem Solving for Complexity and Change, will feature Adam Lutzker, associate professor economics.
The first student moderator will be Michael Romano, a 2017 Economics alumnus and current MA in Social Sciences graduate student. Romano hopes the LLE series will help grow understanding about higher education in general. "Different and unknown perspectives create a broader understanding of life and everyone's participation in it," he added.
Partners in the Community
When asked about taking the LLE series off campus, Barnes replied, "This is an exciting time for Flint and its community members and I want to see the College of Arts and Sciences at the table. I am hoping that the students and faculty of CAS begin to make connections with community members so that the College is more engaged as Flint launches the 100K Ideas initiative and the new Ferris Wheel business incubator."
The Flint Ferris Wheel, which will host the LLE series, is the result of a $2.5M grant from the Michigan Strategic Fund. Named for the historic Ferris Building in which it is housed, the Ferris Wheel will offer innovative support and creative space to new business venturers in Flint.
UM-Flint's EDA Center for Community and Economic Development is also partnering with CAS to present the series. Said the center's director, Paula Nas, "I was thrilled when associate dean Barnes brought us this opportunity to partner. Much of what we do in our office is aimed at bringing entrepreneurship and innovation across the curriculum so that students and faculty in all disciplines can take part in this type of programming."
Registration for the Liberal Learning and Entrepreneurialism Series is available at umflint.edu/CAS/LLE. All members of the campus and community are invited to attend and join the conversation.
Contact University Communications & Marketing with comments, questions, or story ideas.