UM-Flint's "Careers 4 Years" helps students chart professional path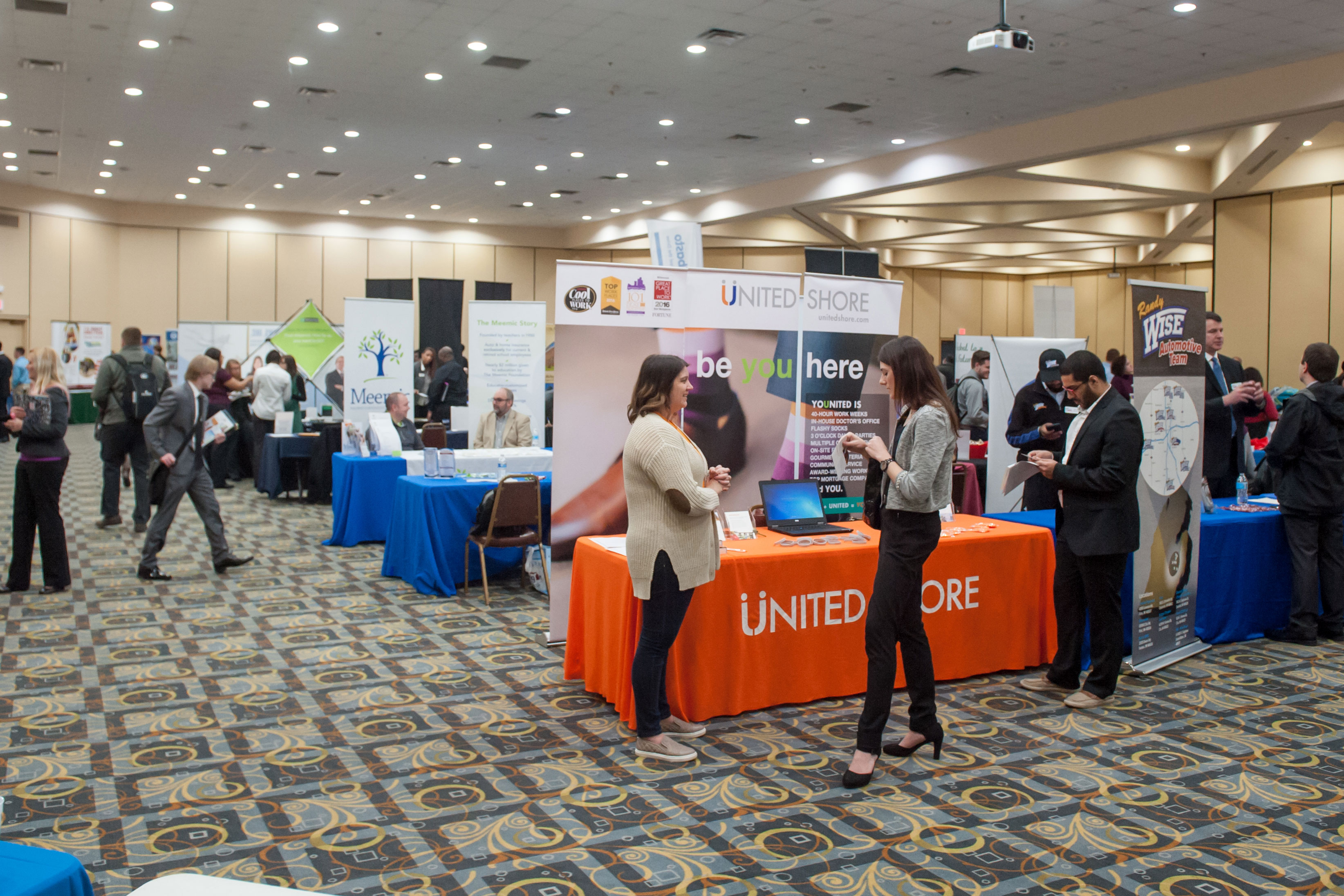 The UM-Flint Careers 4 Years program helps students explore career options and successfully prepare for their future professions. It helps students utilize events and resources on campus and build their skill sets over their college career. And it helps students identify what specific actions can be taken to develop key competencies for career success.
"It helps students think about what are the different resources to help them define their career path and to expand their network of support," said Sara Barton, manager of the UM-Flint Career Center, which runs the program.
The program details specific ways in which students can develop key competencies for the workplace, originally developed by the National Association of Colleges and Employers. It also lays out a general blueprint, or a list of suggestions on what to do as a freshman, sophomore, junior and senior.
The program offers a flexible path, which helps students personalize their professional journey.
The competencies detailed are critical thinking/problem solving, oral/written communications, teamwork/collaboration, digital technology, leadership, professionalism/work ethic, career management, and global/intercultural fluency. Several resources are detailed, such as Career Center workshops, service learning through University Outreach, and completing a mock interview with a career advisor.
Emily VanZoest, a career and STEM advisor with the UM-Flint Career Center, said the program helps create a clearer picture for professional success. Students can learn why a specific event may help them both in the short-term and long-term, and it can help them take specific actions and not become overwhelmed.
The center's focus on helping students in both the short-term and long-term are highlighted by a series of workshops leading up to the October 11 Career Fair. They include discussions on resumes, interview skills, and searching for internships. The career fair is not just for upperclassmen looking for an immediate job, but also for new students to learn from or meet employers.
The skills honed at these workshops and the career fair can lead to other campus connections. Students can access the program online or visit the Career Center for one-on-one guidance.
"It's not regimented," Barton said. "You don't have to do all of the suggestions listed or only these things. But it's a framework to get students moving and thinking differently about their career preparation." 
Contact University Communications & Marketing with comments, questions, or story ideas.