UM-Flint again earns gold-level recognition as "veteran-friendly" institution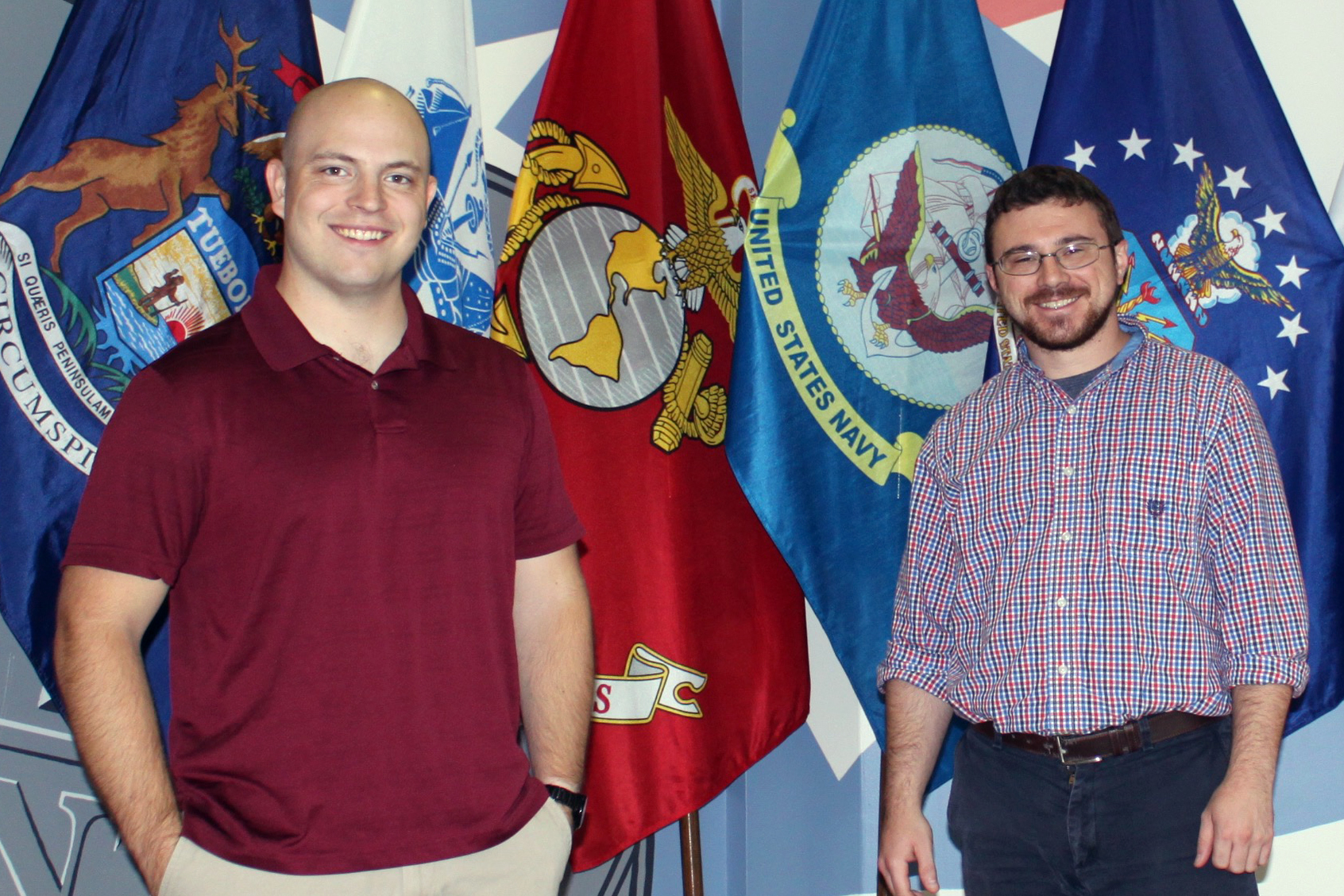 For the third consecutive year, the University of Michigan-Flint has been recognized with gold-level status by the Michigan Veterans Affairs Agency (MVAA). This is the highest level awarded by the state agency and recognizes higher education institutions for the veteran services.
The Michigan Veteran-Friendly School program awards bronze-, silver-, or gold-level status to educational institutions for their commitment to providing on-campus, veteran-centric services to student veterans and dependents utilizing a GI Bill and other educational benefits.
"We're honored to once again receive gold-level designation from the MVAA," said Geoff Roberts, program manager of UM-Flint's Student Veterans Resource Center. "Veteran Services has been one of the fastest growing areas of student services in higher education over the past five years, and maintaining elite status with the MVAA is an indicator that the Student Veterans Resource Center here at UM-Flint is growing as well.
"This designation is a product of the efforts of our students, SVRC staff, student affairs staff and leadership, various faculty members across campus who support student veterans in many ways, and our executive leadership," he said. "Most importantly, we've built our services around the tremendous student veterans who attend the University of Michigan-Flint and continually provide us feedback. This would not be possible without them."
Criteria the schools must meet include having an active student-operated veterans club or association; veteran-specific career services or advising; on-campus veteran's coordinator and awarding credit based on prior military training and experience.
"The continued growth of MVAA's Veteran-Friendly School Program demonstrates the dedication our state's academic institutions have to the success of our student veteran population," said MVAA Director James Robert Redford in a release. "Michigan is fortunate to have top quality educational institutions that maintain high standards of support and services for our growing population of veterans and their families. The program makes it easy for students to identify which schools are invested in their success, and we greatly appreciate the commitment of this year's participants."
UM-Flint operates the Student Veterans Resource Center, located in the University Pavilion, which assists veterans with services including help with admission, VA benefits, enrollment, advising, and referral to other services outside of UM-Flint. It also hosts social outings and space for student veterans to connect with their peers.
"The academic success of each veteran on our campus is our number one priority," said Roberts. "We are here to help each and every one of our student veterans in any way as they work toward their degrees."
Contact University Communications & Marketing with comments, questions, or story ideas.