Recent UM-Flint graduate from Nigeria lands job with Amazon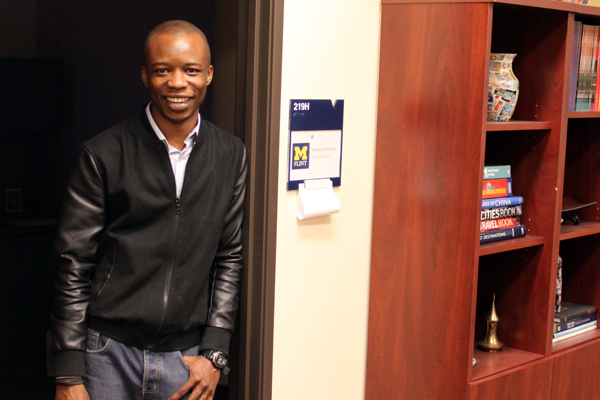 Adedotun Ojelabi focused primarily on his studies when he started at  UM-Flint in early 2015.
Ojelabi, who goes by "Dotun," moved from Nigeria to earn his master's degree in computer science and information systems from UM-Flint. It was his first time in the United States.
After a few months, Ojelabi knew he wanted to expand his life at UM-Flint and take advantage of the various student clubs and support services on campus.
"It was winter and it was very cold. I just went to class," Ojelabi said. "I knew I had to force myself out there."
In the months following, Ojelabi flourished as he joined several groups on campus, including Student Government and the African Student Association. He worked as an intern for Student Involvement and Leadership, primarily providing support for the Mgagement portal and often directly helping fellow students. As an international ambassador for the International Center, he helped make the transition easier for other students new to the campus and country.
In the spring of this year, he graduated, and recently landed a job in Seattle at Amazon as a technical support engineer.
It was his classes and faculty at UM-Flint that helped pave the way to Seattle, Ojelabi said. And it was his entire involvement at UM-Flint that made his graduate studies so memorable.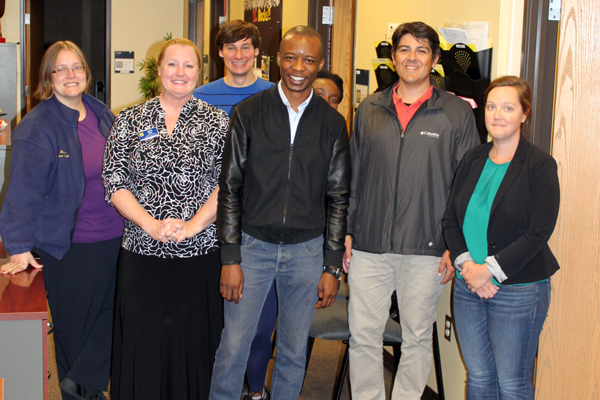 "The faculty, they were very, very accessible. They were welcoming," he said. "My time at UM-Flint was very rewarding."
Julie Coe, assistant director of the International Center, said Ojelabi's path is a blueprint for how to thrive as a student.
"He has captured the essence of the full university experience at UM-Flint. He was very successful academically and he was involved in so many things on campus. He knew a lot of people and was engaged in the campus community," Coe said. "He was out there. He made a lot of friends, went to a lot of activities, and really participated and took full advantage of what is offered here at the university."
Murali Mani, an associate professor of computer science at UM-Flint, said Ojelabi interacted well with everyone on campus.
"He has good communication skills and is very calm," Mani said. "He was a very good student and a very good representative of the university."
When Ojelabi was deciding on a graduate school, he was initially drawn to UM-Flint by the University of Michigan name, and the fact that he could study both computer science and information systems as part of his degree. The extensive knowledge he learned in his courses here helped prepare him for the Amazon job.
"I really feel I got good value for the investment in my education at UM-Flint," he said.
Contact University Communications & Marketing with comments, questions, or story ideas.