Federal grant will help UM-Flint School of Nursing increase rural health care providers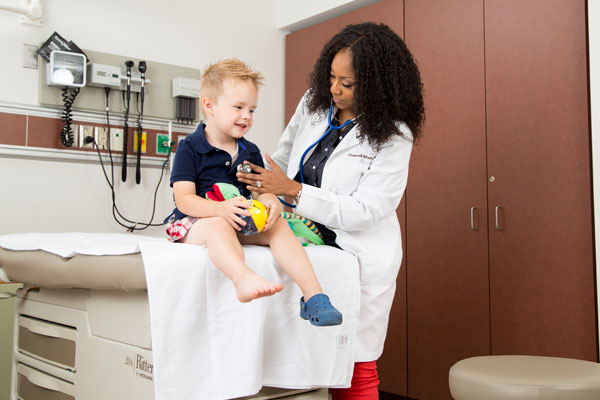 The University of Michigan-Flint received a federal grant to further prepare nurse practitioners to care for patients in underserved rural areas.
The $1.2 million Advanced Nursing Education Workforce grant will help develop and evaluate partnerships between the UM-Flint School of Nursing and several rural medical clinics and centers.
"Over the next two years, 30 of our Nurse Practitioner students will be chosen to be part of this new federal grant," said Dr. Connie Creech, director of nursing graduate programs at UM-Flint and the overseer of the grant project.
"They will receive both specialized education to care for rural populations and strong financial support to allow them to complete clinical placements in rural areas in Michigan. This will increase the pipeline of health care providers for rural populations in Michigan."
Creech said each student will receive up to $22,000 during the two year period to help with tuition and costs related to the clinical work such as traveling to work. The grant runs through June 30, 2019.
The nursing program will develop specialized training for students depending on the needs of the rural medical center partnership.
"We really want to put people in these sites that want to practice in rural areas," Creech said.
The program is still developing its list of partner clinics, but some already chosen include the Alveda E. Lutz Veterans Administrative Medical Center in Saginaw, the Memorial Medical Associates in Owosso, and the Traverse Health Clinic in Traverse City.
"Residents of rural areas face numerous barriers to healthcare access resulting in delayed diagnosis and treatment of disease," said Margaret Andrews, Interim Dean of the School of Nursing.
"Nurse practitioners serving rural communities provide many preventative services, detect and treat illnesses, increase life expectancy of rural residents, and improve the overall health and quality of life for rural communities. UM-Flint is pleased to partner with existing physicians and nurse practitioner practices in Michigan's rural areas to educate and train the next generation of nurse practitioners to serve the needs of rural communities in Michigan."
Contact University Communications & Marketing with comments, questions, or story ideas.