UM-Flint Physics Faculty Shed Light on Solar Eclipse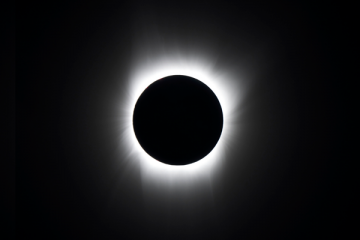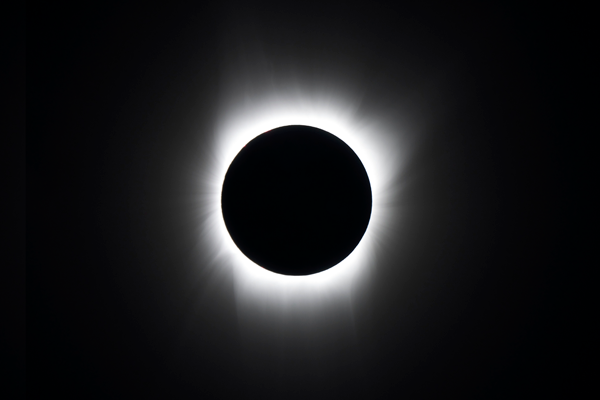 UM-Flint associate professor of physics Rajib Ganguly calls the upcoming solar eclipse "beautiful" and "unparalleled." His colleague at the university, assistant professor of physics James Alsup, considers it "awe-inducing" and "fantastic."
Both faculty members are using their astronomical expertise to showcase the enormity and beauty of the August 21 celestial event to both students and the community. Ganguly will present on eclipse science August 4 at the Longway Planetarium in Flint. Alsup will take a group of about a dozen UM-Flint students to Tennessee to view the rare moment in time. The duo and several UM-Flint will dive into it more at the August 26 Astro Nite at For-Mar Nature Preserve and Arboretum.
"It's an awe-inspiring event," said Alsup. He also said the eclipse can unite people regardless of their scientific background. "From it, you can introduce people to ideas on rotation, orbital planes, all these celestial mechanics that come up. They join part of the conversation, at least for the day, and hopefully longer."
A total solar eclipse is when the moon passes between the sun and Earth, blocking the view of the sun.
Those in Michigan will see a partial eclipse in which the moon covers part of the sun.
But there is a "path of totality" in which the moon's shadow moves across 14 states from Oregon to South Carolina.
Daylight gives way to darkness, and the sun's corona, which is its upper atmosphere, appears as a halo during the eclipse. The last time a total solar eclipse could be viewed in the continental U.S. was 1979. The last time it crossed the country from the Pacific to the Atlantic was in 1918.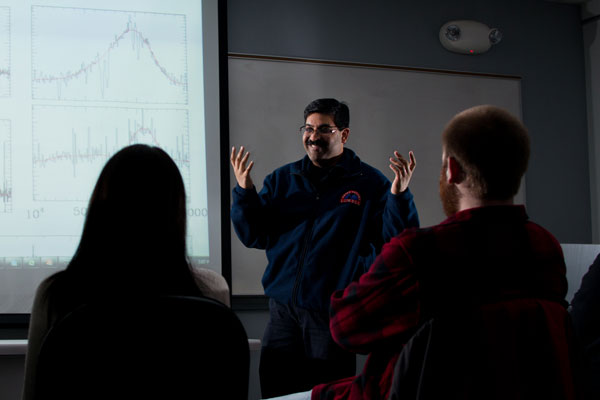 "This is a special one," said Ganguly, who plans on experiencing the eclipse in Missouri.
At any one location, the total eclipse lasts for about two minutes.  The longest duration will be 2 minutes and 40 seconds in Carbondale, Illinois, according to NASA.
"One thing that gets me is how well we understand the motions of the moon and the planets around the sun so that we can exactly predict when an eclipse will occur, down to the minute and second," Ganguly said.
Ganguly said partial eclipses have their own appeal too.
"In Flint, we will experience a 77 percent partial eclipse," he said, pointing to Longway Planetarium as a source of good information on how to view it safely.  "This is still very interesting and something to experience. The sky will get darker, and it will get colder."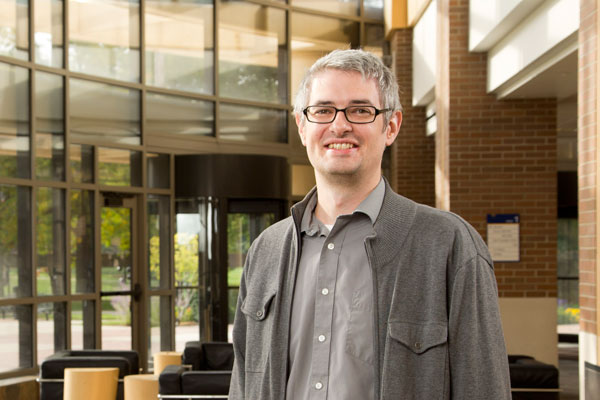 Alsup and a dozen students or so will bring protective specialized glasses and a telescope with a solar filter to safely experience the eclipse. Many of the students are studying physics, but others are from different fields. Regardless, he said, the experience should be invigorating and make an impression lasting longer than the roughly two minutes of the total eclipse.
"It is energizing for them," he said.
Robert is a staff writer in University Communications & Marketing. Contact him with comments, questions, and story ideas.