UM-Flint Donor Reflects on Support for Future Educators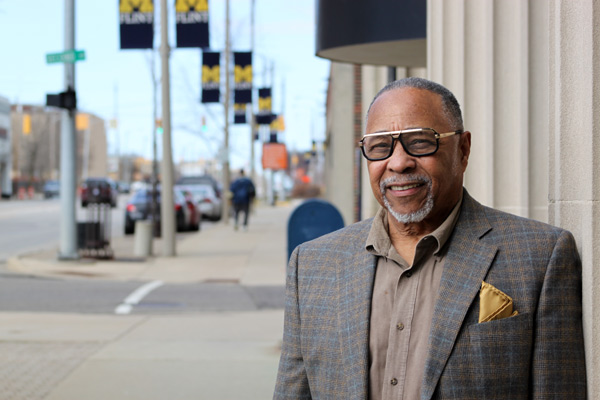 University of Michigan-Flint '64 alumnus Joe Kendall remembers first meeting his future wife Norma Joyce Wright when they both were enrolled in the same speech class at Flint Junior College (now Mott Community College). The two soon began dating, were married in 1961, and raised two sons together while continuing to pursue their goals in Flint.
Norma Wright-Kendall had always dreamed of becoming a teacher. Born at Hurley Hospital, she was a lifelong resident of Flint and attended Flint schools, including Parkland Elementary, Emerson Junior High, and Northern High School.
"Norma knew she wanted to be an elementary teacher since she was in elementary school," Joe recalled during a recent visit to the UM-Flint campus. "She was a very good and popular teacher. She used to come home with some good stories. She had an impact on a lot of kids."
Both graduated from Flint Junior College and UM-Flint. Joe earned his BA in English from UM-Flint and his teaching certification in 1964. He worked at Buick Factory 10 in Flint, took leave to serve in the Air Force, and returned to settle into his career with GM. After retiring, he also spent time substitute teaching at Beecher Schools.
Norma graduated from UM-Flint in 1972 with her elementary education degree and teaching certification. She earned graduate degrees at Eastern Michigan University. She taught for more than 30 years at Flint's Scott and Manley elementary schools and was very dedicated to her profession and her many students.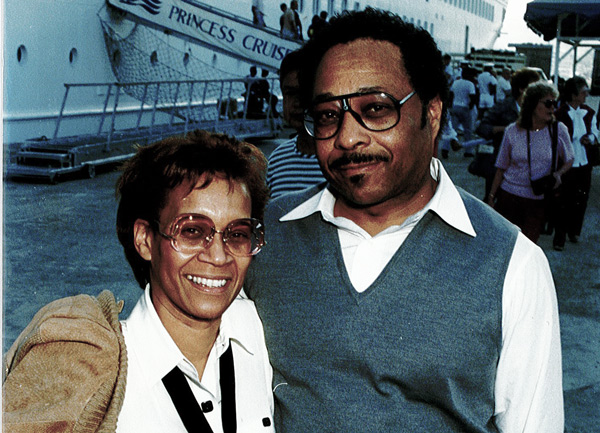 Supporting Future Elementary Educators
After Norma passed away, Joe established the Norma J. Wright-Kendall Scholarship for Elementary Education in 2007 to support UM-Flint students pursuing degrees in elementary education and to honor his wife. Since the first scholarship was awarded in the 2008-09 academic year, 15 students have received support from it. The fund for the scholarship is endowed and, to date, over $8,000 has benefited aspiring teachers at UM-Flint. Preference for the scholarship is given to university students who are graduates of Flint Community Schools.
As a proud UM-Flint alumnus, Joe enjoys supporting UM-Flint elementary education students through the scholarship while honoring Norma's service as an inspiring teacher and devoted wife and mother. A natural role model, she received a lot of wonderful letters from former students over the years.
Joe would like to see a greater number of minority students choose to become teachers if they have the talent and drive to do so. He graduated in 1953 from a segregated K-12 school in rural Arkansas before traveling to Flint for better employment and educational opportunities. "When I was in school, we didn't have the facilities and equipment that the white schools had," he recalled. "We got all the old books from the white schools. In high school, we had to buy our own books."
However, he said it was an era where teachers were widely respected and admired throughout the communities. "The only role models we had worth anything were teachers and preachers," said Joe. "Every teacher knew every kid, and we were raised to respect teachers. In my generation, we didn't have a lot of things and most of the kids in my school knew you had to work if you wanted something out of life."
Contact University Communications & Marketing with comments, questions, or story ideas.